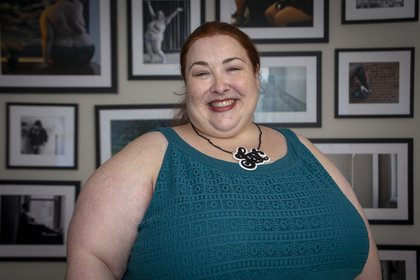 The scholarship fund was founded by Dr Pausé's parents Paul and Megan Pausé, who made an initial endowment in her memory. On Dr Pausé's birthday this year, 29 May, her parents made an additional contribution to the fund.
Mr Pausé says the scholarship fund is a significant way to commemorate her legacy.
"Caitlin was a strong believer in education and professional development. It is not widely known, but she would occasionally sponsor a student's registration and travel to professional seminars and conferences out of her own pocket. Our hope is that this scholarship fund will benefit numerous generations of students at Massey and keep Caitlin's memory alive for many, many years. We are grateful to already have the support of many of Caitlin's friends, family and colleagues, and feel blessed and humbled to see this grow into something really meaningful."
The scholarship was established through the Massey University Foundation, which will manage funds and provide several scholarships each year to enable excellence at Te Kunenga ki Pūrehuroa Massey University. The Foundation will also maintain and increase the value of the fund through perpetuity, which will allow students and staff of the university to continue to uphold their commitment to producing world-leading research.
Click here to contribute to the scholarship. An instant online donation can be made by completing the information or by direct credit/bank transfer. Donations should be directed to the Dr Caitlin (Cat) Pausé Memorial Scholarship. Donations via credit card can also be accepted.
Dr Pausé joined Massey in 2008 as a Lecturer in human development within the College of Education, before being promoted to Senior Lecturer in 2015. She played a significant role within the university, as a founding member and co-convenor of Women@Massey and serving on the College of Humanities and Social Sciences' Promotion Committee, where she was an equity observer.
Dr Pausé was an active and dedicated member of the Tertiary Education Union (TEU), serving terms as the women's vice-president and on the Council, and worked with the Massey Pay and Employment Equity Implementation Group. She was recognised with the TEU's highest award, the Honorary Life Membership, posthumously at the #TEU2022 conference last year.
Her work focused on the impact of fat stigma on the health and wellbeing of fat people. She was the lead editor of Queering Fat Embodiment and managed a blog and Twitter account called Friend of Marilyn. Dr Pausé wrote for media outlets and her work featured in numerous national and international publications. As well as hosting international Fat Studies conferences, Dr Pausé was sought as a keynote speaker for a range of events, including being featured on the Aotearoa New Zealand television programme 20/20.
Dr Pausé passed away in March 2022 and received an outpouring of tributes from around the world that highlighted her bravery, advocacy and kindness.
Friday 23 April 2021
Fat Studies scholars and activists from around the world celebrated the launch of The International Handbook of Fat Studies on 19 April 2021 via a global Zoom event.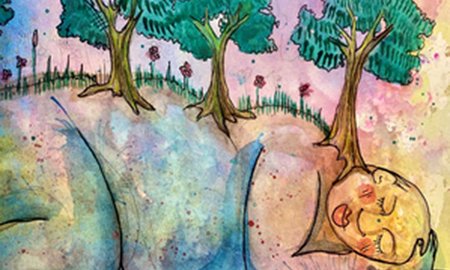 Thursday 21 January 2021
A research paper co-written by a Massey academic takes a critical look at a public health narrative she says links fatness to risk factors for COVID-19, despite little evidence for this.
Tuesday 11 April 2017
Ivory tower tweeters, Instagrammers and bloggers are using social media to break down barriers and make academic research more accessible to everyone, say Massey University academics.