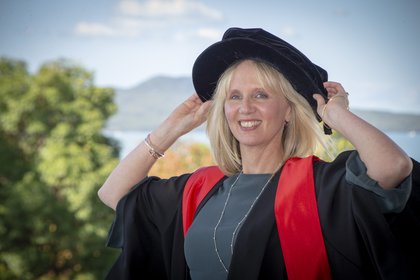 October is a big month for neurodivergence awareness campaigns. While it seems like there are awareness campaigns all the time, it is important to note that more and more of our tertiary students are identifying as neurodivergent (ND). Neurodivergent typically includes Attention Deficit Hyperactivity Disorder (ADHD), dyslexia and autism, but can include dyscalculia and Tourette Syndrome. Disability Services is reporting that most of the students registered with them are ADHD.
Being neurodivergent brings its own set of challenges, but we don't know much about what these are for tertiary students and staff. This lack of knowledge and support services has inspired a lot of work by a small (but hopefully growing) group of staff and students.
There are communities of practice at Te Kunenga ki Pūrehuroa Massey University for dyslexia, ADHD, autism and neurodiversity. A group of staff, active within these communities of practice, received a HealthCarePlus Grant for Good and started several initiatives under the label of 'DiverseMinds@Massey'.
The grant has inspired a lot of work and given us the ability to support initiatives that directly benefit students.
There is now a dedicated Teams site for anyone interested in neurodiversity (staff, student or ally). An ally is someone who supports one or more neurodivergent person(s). This is a public place to share resources.
In addition, we have started an online group for ND students. We meet once a month online to share academic resources but mostly to create connections and communities for ND students.
It has proven really popular for distance and internal students. We let people come and participate in any ways they would like (cameras on or off, talk or not talk).
What I have valued is it has allowed us to connect with student organisations such as Disability@Massey student advocacy groups and Te Tira Ahu Pae (Massey's student association). My aim this year was to build connections but also really engage with students to get them to tell us what they would like and value. While I think we have been successful, there is always room to improve.
The group has recently opened a Stream site called 'Course: DiverseMinds@Massey' for neurodivergent staff, students and their allies. It will grow over time, but currently has some good links and resources that are useful for both staff and students.
The HealthCarePlus Grant for Good has allowed us to pay a ND student to populate the stream site with academic, social, fun and practical resources.
We have received positive feedback from staff, students and disabilities services that it is easy to use. It is a work in progress to fathom how best to populate it, but having all the information in one place in a format that we all recognise is a great start.
The grant has also allowed DiverseMinds@Massey to support two Manawatū student-led in-person initiatives for ND students, with allyship and resources. The first is a social club and the other is for study meet-ups.
A major goal of the Grant was to increase awareness of ND in general for everyone, but more specifically to highlight the different learning needs of our students. This includes the challenges they face, but also uses our insights to develop strategies and solutions that allow us to be truly inclusive educators.
To increase awareness, we plan to use the grant to create forward-facing materials such as flags, brochures, posters and videos. Ultimately, we want ND students to have safe spaces, feel well supported academically and socially, and to be able to succeed.
Alongside this, we are researching. Dr Natalie Mathews' work with ADHD and Dr Sharon Crooks and I are exploring the lived experiences of neurodivergent tertiary students within Aotearoa New Zealand. This will enable us to build a strong portfolio of lived experience within New Zealand educational institutions.
We are all actively supervising ND postgraduate students undertaking research projects that will contribute insights for the benefit of their communities. While we also supervise neurodiversity-related postgraduate projects undertaken by neurotypical students, it is our insights that enable us to work closely with neurodivergent students in ways that fosters their positive identity development.
We hope this is just the beginning. There is a lot more work to be done so neurodivergent staff and students feel heard, can be successful, and can work in collaboration.
Our efforts are aligned with Te Kunenga ki Pūrehuroa Massey University, including student-centred Te Ako. We engage and collaborate in the spirit of partnership, central to Te Tiriti. We will continue in 2024 to support neurodivergent (ND) students within the College of Humanities and Social Sciences and across the university, working collaboratively with students and wellbeing and disability services, leading advocacy, research efforts, conference presentations, training workshops, volunteer efforts and seeking grants.
ADHD awareness is for the entire month of October. Dyslexia Awareness Week is 2 to 8 October.
For more details or to join up with any of the initiatives, please contact Dr Kathryn McGuigan or Diverseminds@massey.ac.nz.
Thursday 6 October 2022
Academics in the College of Humanities and Social Sciences have been working to identify the challenges neurodiverse students may encounter, and ways to support them during their time at university.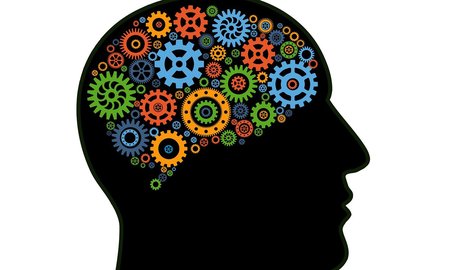 Wednesday 5 October 2022
Dr Ruth Gibbons encourages us to use Dyslexia Awareness Week as an opportunity to action real change and empower dyslexic people to be truly aware of this valid and important way of being.