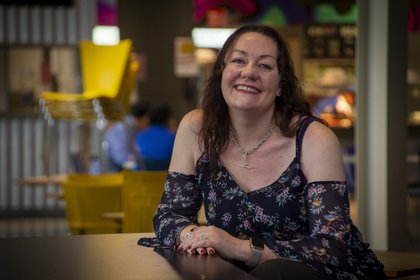 Pink Shirt Day was held recently and it was fantastic to see a crowd of various shades of pink in my community. Days like these are an excellent chance to raise awareness, show support and take a stand on an important issue that many people struggle with – bullying.
Bullying can have devastating effects on people's mental health and wellbeing, but often people are not sure how others will react if they tell them they are being bullied and therefore keep quiet. Indeed, bullies sometimes tell their victims that they will not be believed.
Silence and secrecy keeps bullying going; so public shows of support such as Pink Shirt Day are an important way to let people who might be suffering in private know that there is support available if they come forward.  
During times of stress, people speaking more harshly or getting more upset is not uncommon, and it is important to differentiate what bullying is and what it isn't. Bullying occurs when there is a power imbalance such as age or size, or even position in society or workplace, and involves repeated behaviours that are intended to hurt someone. Bullying can be verbal, physical or social/relational. It can range from name calling, to spreading rumours about someone, to physically harming a person.
While people often consider bullying in the context of young people and schools, it can occur at any age, and shows up in many places in our communities, including workplaces, social situations, and increasingly online.
Pink Shirt Day provides an opportunity for communities to talk about what is acceptable behaviour and to re-commit to those values. Highlighting what bullying is provides an opportunity for people to reflect on their own behaviour and if they realise that they are engaging in bullying behaviour, to come forward themselves and ask for help for whatever issues might be behind their choices.
While everyone is entitled to have emotions, they do not have the right to take out their distress on someone else repeatedly and intentionally. For victims of bullying, it provides an opportunity for disclosure, to people who have made a public visible statement of support that they are against bullying.
By wearing something pink on Friday, people made it known that they were opposed to this type of behaviour and also implicitly stated that they were safe people to seek support from and allies for those who might be suffering at the hands of a bully.
Thus, these days generate important conversations, increase awareness and highlight social support available for people who are experiencing bullying, or for those who might be feeling unsure about whether their experiences are episodes of bullying.
What is just as important about these events is that this increased awareness and support does not just last for a day. Rather, it is hoped it is carried forward and initiates more sustained efforts to eliminate harmful behaviour that can cause significant distress for those experiencing bullying.
Because bullying (by definition) is sustained abuse of power to cause someone harm - and sustained efforts and commitments by communities to not tolerate bullying behaviour is needed to eliminate it, protect those most vulnerable in our society, and increase people's wellbeing and mental health.
Associate Professor Kirsty Ross is a Senior Clinical Psychologist within the School of Psychology.
Thursday 18 May 2023
Over 90 per cent of the workforce in Aotearoa New Zealand has reported experiencing intermittent bullying in the past year, according to research led by Professor Jarrod Haar, Ngāti Maniapoto, Ngāti Mahuta.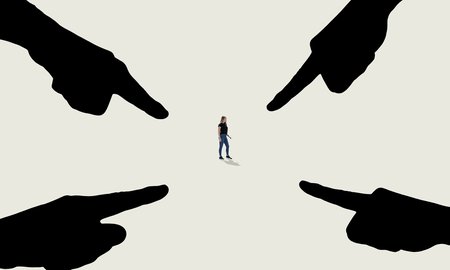 Thursday 24 May 2018
Staff across Massey University celebrated Pink Shirt Day last week, with many outstanding entries for the photo competition. A winner from each campus was selected, along with a prize for the best "manager in pink".