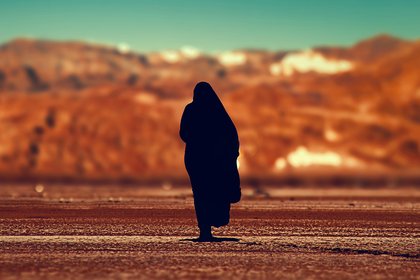 Last updated: Thursday 4 May 2023
A group of Iranian and Afghani lawyers and activists who are united against gender apartheid recently wrote, "The situations in the Islamic Republic of Iran and under the Taliban in Afghanistan are not simply cases of gender discrimination. Rather, these systems are perpetuating a more extreme, systematic and structural war against women designed to dehumanise and repress them for purposes of entrenching power."
Iranian and Afghani women suffer equally under gender apartheid regimes. They are the target of the gender apartheid policies of their ruling system. They are heroines who have resisted these two brutal regimes with passion, determination and innovation. Their efforts have ranged from putting their lives on the line on the streets, to researching ways to ensure the international community commits to the promises of upholding justice, gender equality and human rights.
Their intellectual and seminal efforts have given momentum to rethinking gender, ethnic and environmental inequalities in Iran and Afghanistan and raised awareness about these issues through the use of social media, professional platforms and by persuading the international community to do the right thing.
Their commitment and innovative solutions offer an alternative view of their struggles for liberation and their success in survival. From using examples of oppression against which the United Nations has taken position to studying successful civil society movements, Afghani and Iranian human rights activists have exposed their regimes' gender apartheid and themomentous negative impact on ethnic, religious, and sexist prejudices inherent in their theologies and political ideologies.
By uniting and pursuing the international community, they have brought to light new legal and political opportunities – from writing international petitions such as End Gender Apartheid to speaking on international platforms such as the United Nations Women, they have shown that they will not accept to live under gender apartheid.
The fundamental assumption that the Islamic Republic in Iran and the Taliban in Afghanistan make is that by isolating and use violence against women, they can silence them and keep them deprived from their fundamental rights.
Intentionally and systematically, these regimes have constructed a distorted image of a utopia that is only possible if social and political discrimination against women are central in state policies and are implemented.
Over decades, the Islamic Republic and the Taliban shared the dream of building Islamic societies in which Muslim men are protected from Satan and its temptations because women are removed from society. Regardless of their differences in theological positions, this shared dream brought them closer together. Since 2022, as the Taliban tightened its grip over Afghanistan and the Islamic Republic intensified its sexist activities, women in Iran and Afghanistan discovered that by allying together and by fostering unity inside and outside of their respective countries, they could fight back against the oppression.
The call to the international community to act against gender apartheid is a call for global unity against misogyny. Women are breaking the hegemony of the narrative that their so-called representatives have sold to the world under the names of 'culture' and 'tradition'.
The ways through which these women navigate, investigate and have engaged the global community demonstrate the power of their shared dreams that could not be destroyed and is now presented in their writings and actions.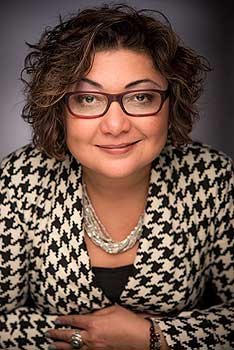 They are leading the way in using international organisations the way they should be used. To them, the resistance of the international community to take any strong actions against the Islamic Republic in Iran and Taliban in Afghanistan is an example of a lack of prioritising human rights in international politics. And they are determined to change the status quo.
Their determination to free women and fight back against these regimes reflect their lack of hope from any reform and their frustration with the sexism of their systems. There is also a maturity in understanding that they can act and their actions matter. They have experienced the violence these regimes use against them and refuse to accept that the international community would let their future generations to suffer.
This unity amongst women has crossed the barriers of ethnicity, nationality and generations. Over the last four decades, generations of Iranian and Afghani women have been harassed, detained, imprisoned, tortured, kept in solitary confinement and executed on arbitrary and illusive charges in judicial and extrajudicial courts (like tribal courts in Afghanistan and some parts of Iran). They only have access to court-appointed lawyers after long periods of arrest and often the crimes against them are kept secret. The news of rape in Iran's prisons and forced marriages under the Taliban are never investigated by these regimes and women are threatened to silence.
Their voice echoes the survivors of misogyny everywhere in the world. It is the voice of all women who are targets of sexist interpretations of tradition and are excluded from political and social life of their communities and countries because of their gender.
They are determined to end an oppressive system that wants them hopeless and ruined. Their lobbying techniques, their engagement with the international academic community, their work with the international media, their presence on social media, their weekly protests around the world and their tireless efforts in moving the international community from words to actions are examples of their cooperative work.
They are no longer accused, second-class citizens but examples of successful social activism and global cooperation. They are, however, in desperate need to be more connected with the global community of human rights activists. Their alliance can prioritise human security in the world of international security, in which the question of human rights are often deemed irrelevant unless interconnected with national interest or desire for territorial expansion or easier access to natural and human resources.
Dr Negar Partow is a senior lecturer in security studies at the Centre for Defence and Security Studies, at Massey University.
Friday 21 October 2022
Senior Lecturer Dr Negar Partow from Massey's Centre for Defence and Security Studies offers insights into the women's movement in Iran.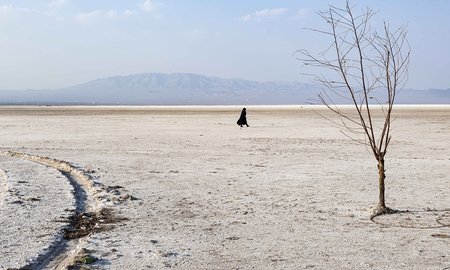 Friday 18 March 2022
We are celebrating International Women's Day in 2022 in a time when the lack of women's presence in international negotiations on peace and security is more evident than ever.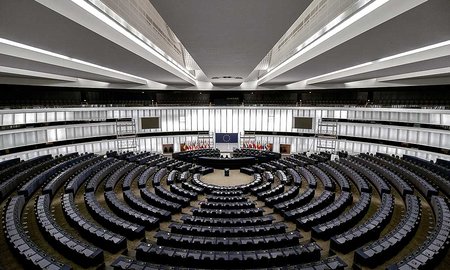 Thursday 12 September 2019
Gender inequality persists in the security and defence sector - a reality Dr Negar Partow was reminded of when she attended an international conference on defence science in Jakarta recently.