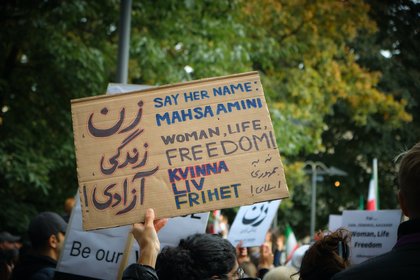 Last updated: Wednesday 8 March 2023
Back in 1914, when women celebrated 8 March as the first International Women's Day, they couldn't envisage the millions of women who followed their footsteps in a treacherous journey but rewarding journey.
Women's quest for equality has been nothing less than an epic. Over the last century, the women's movement evolved to embrace diversities, and pass ethnic and religious boundaries. It has matured intellectually, and has motivated generations of women to devote their lives to science, healthcare, empowering others and making the world a better place.
Women have come a long way in a century, specially considering how resistance and reactive structural sexism is. In the speech that the United Nations Secretary General, António Guterres, presented for the occasion of the International Women's Day, He said "Women's rights are being abused, threatened and violated around the world". He referred to "maternal mortality, girls ousted from school, caregivers denied work and children forced into early marriage" as only few of the crises women face in their daily lives around the world. According to Guterres the world is "three hundred years away from gender equality."
And yet women resist. Over the last year, brave women and girls of Afghanistan have worked tirelessly to raise awareness about the Taliban and their tyrannical policies, not only against women but against all who are excluded, marginalised and oppressed.
Iranian girls and women have been the centre of the biggest cultural revolution in the history of the nation, with the motto of 'woman, life, freedom', that has bridged gaps between ethnic groups and gender.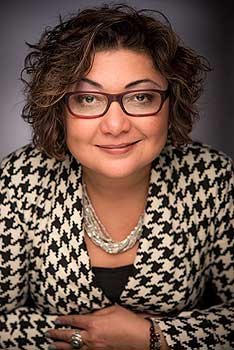 Courageous women politicians around the world have raised their voice against tyrannical regimes and misogynistic policies. It is only recently that women have achieved powerful positions in the international community that gives them a voice on the impact of innovation and technological change and ensuring that the gender gap in access to technology is addressing. Over the last century, women around the world have come to create an intellectual force that is determined, focused and resourceful.
Backlashes from traditional power bases is a natural reaction, though not a rational one, to this ever growing intellectual force. But what sustains institutional sexism are narratives based on which the international security structures are formed and operate.
For instance, most accounts of national, religious, ethnic identities have been decided and stated on the international forums by men in power and often 'other' women or by those who consider their views irrelevant. Looking back at the first 20 years of the 21st century shows that information technology and social media have connected more women around the world than ever. It has enabled better connection between women, has raised awareness about inequality and the benefits everyone could gain from an equal society.
One of the greatest achievement of women, however, has been the cultural change in the international community. Women's global unity is their best tool in fighting structures that we inherited from an exclusive gentlemen's club in the United Nations during the 1950s and 1960s. Insisting that women's voice matter and that international peace can not be achieved without women's participation in decision making, inspires change. What motivated a small group of women to gather and fight for their rights, was hope. They hoped for a better world for themselves and their next generation.
The International Women's Day is a day of celebration and acknowledgement. It is a day to celebrate all women for who they are, for their lives, stories, resilience, achievements, failures, hopes, and dreams. It is also the day to celebrate the fascinating women who inspired, awakened, raise awareness, and demanded their rights in dark and difficult times.
For us in academia, International Women's Day is the day to celebrate the amazing achievements of women in research and education. It is through the tireless work of women in education that discussions about rights, equality and cultural change have become possible.
Monday 5 December 2022
Senior Lecturer Dr Negar Partow from Massey's Centre for Defence and Security Studies writes about the shared struggles of women in Iran and Afghanistan.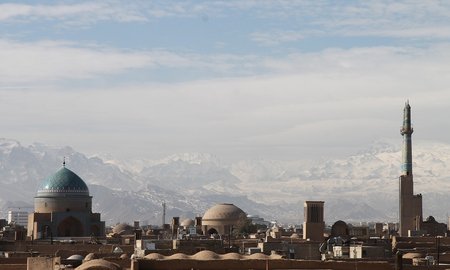 Friday 21 October 2022
Senior Lecturer Dr Negar Partow from Massey's Centre for Defence and Security Studies offers insights into the women's movement in Iran.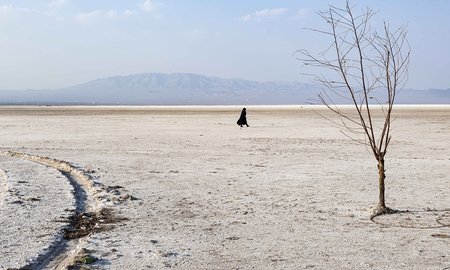 Friday 18 March 2022
We are celebrating International Women's Day in 2022 in a time when the lack of women's presence in international negotiations on peace and security is more evident than ever.