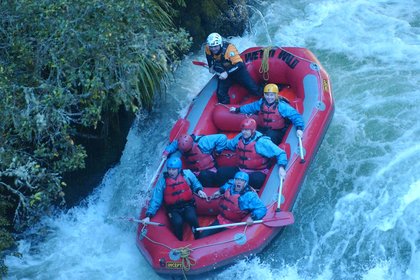 Last updated: Monday 4 July 2022
Dr Kathryn Rowe describes herself as passionate about learning. After completing a Bachelor of Science in Zoology, a Bachelor of Education, and Postgraduate Diploma in Education Administration and Leadership at Massey, she found herself back at university as her interest in pedagogical leadership grew.
"I became a school principal and that's what got me interested in pedagogical leadership and its impact on student achievement because it was part of my job. I wanted to know what I could do to help students learn across the board, help teachers with children and really make a difference. I started doing research and ended up being part of the doctoral programme for education at Massey."
She says going back to Massey was an easy decision.
"That was my university. Some of the lecturers in the education department were inspirational leaders in education, always thinking of the big picture and the impact it had."
Dr Rowe's doctoral thesis, entitled Learning to Lead Student Achievement: A Mixed Methods Study on the Leadership Practices of New Zealand Primary School Principals, investigated how primary school principals developed their leadership practices from first-time principals in 2007 until 2017, and how those practices impacted student achievement.
"What surprised me was how values and beliefs really impacted the principals. They impacted on the principal's context, how they saw themselves, what they felt they were capable of doing and what they chose to do. I found the principals who embraced pedagogical leadership were making a difference in teaching and learning, whereas those who chose the business model didn't get the same level of high achievement.
"One little gem that I really liked was that principals can counter the effects of socio-economic disadvantage. There were two principals in low decile schools whose students were achieving well above their decile mean. These principals developed systems to increase students' physical, emotional and social wellbeing by providing food, housing, clothing, safety and a sense of belonging for students as precursors to learning."
Dr Rowe says she hopes principals can read this research and find practical application for their schools.
"One of the ways to aid learning within schools is having a cycle of self-review and learning that's measured, evaluated and improves itself over time. What I found right across the board was any new learning automatically takes the teacher away from their focus on teaching and learning. If you spend time on new learning, you divert from the focus of your impact in the classroom. The wise principal measures that for staff and makes it come in bite-sized pieces over time so that it doesn't affect the amount of time and content they put to children in the classroom on a daily basis."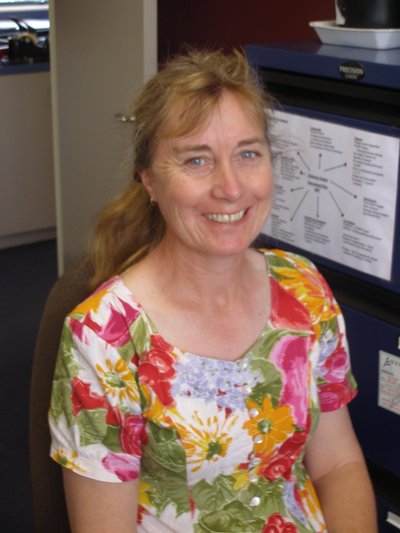 Building a support network was integral to her doctoral research, she adds.
"I was quite isolated with distance learning, the research was not part of a team project, and few primary teachers are involved in doctoral study. I was also working full time in the classroom and with my management role at my school. Basically, I wrote on weekends and holidays because I needed clear head space to focus on the research. I hadn't had a day off for four years by the time I finished. Without the TeachNZ Study leave, I would never have been able to gather the data, so I'm very grateful for their support.
"A lot of my friends and colleagues took me out to dinner and celebrated with me when I completed my doctoral research. It was wonderful."
Staying true to her passion for learning, Dr Rowe hopes to continue studying in the near future.
"I'm quite interested in how children learn, and there's great developments in neurophysiology nowadays, so maybe I'll go back to my science roots."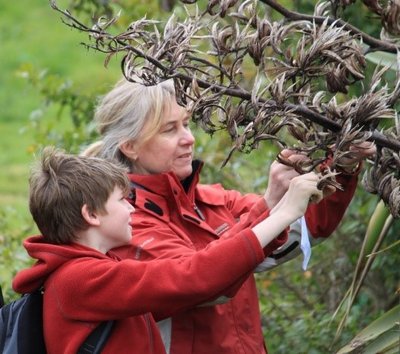 Wednesday 29 June 2022
For 65-year-old Dr Anthony Mattson, his academic journey has been, in his own words, the loose thread he kept tripping over for 40 years.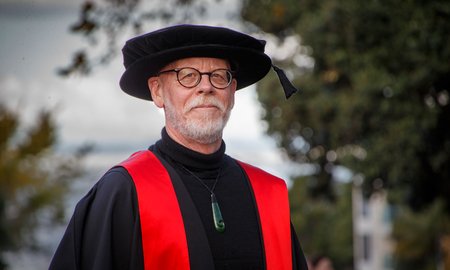 Tuesday 21 June 2022
Despite growing up wanting to be an accountant like her dad, circumstances led Vinolia Salesi to pursue a career in aviation.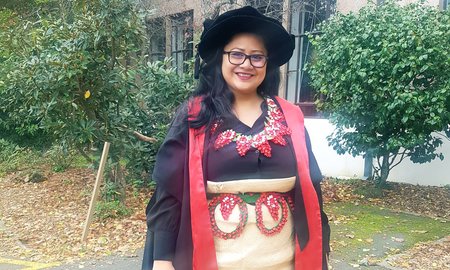 Monday 20 June 2022
At 85 years old, one would think Margaret Stefanitsis would be relishing a quiet retirement without the pressure of deadlines and research to worry about but she has a different path in mind.