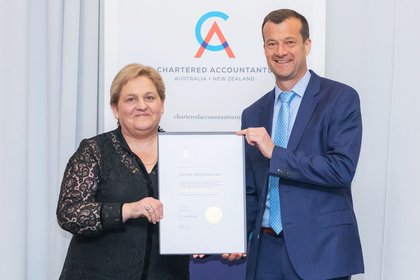 The Fellowship is awarded to CAANZ members who have made a significant contribution during their career to both the accounting profession and the community.
Professor Anderson is a Professor of Finance at Massey Business School and has taught on the Executive Master of Business Administration programme for over 20 years. His contribution to teaching has been recognised through receiving Massey University, New Zealand, and international excellence in teaching awards. He is also a Chartered Accountant.
Associate Professor and CAANZ board member Nives Botica Redmayne says Professor Anderson's work has reflected positively on the accountancy profession and CAANZ.
"Over the years of his membership with CAANZ, Professor Anderson has provided outstanding contribution to the profession of accountancy through his teaching, research and writing within the field of finance."
His research primarily focuses on corporate finance and governance. His work has been published in international finance journals, as well as in policy, law, and practitioner journals. In addition, Professor Anderson has contributed significantly to the accountancy profession as a facilitator in training programs for the New Zealand Institute of Chartered Accountants (NZICA, the predecessor to CAANZ). His contributions also include authoring professional training programme material and being a Chartered Accountants Programme examiner for NZICA.
"It is a huge honour receiving recognition from CAANZ and its members for simply doing what I love and am passionate about – helping, in some small way, those aspiring to be Chartered Accountants," Professor Anderson says.
CAANZ fellows are committed to the highest standards as Chartered Accountants and make a difference to the organisations and communities in which they work and live. The CAANZ Fellowship award is especially powerful because it is conferred by fellow members. All nominations are reviewed and considered by the local New Zealand Council, and those endorsed are progressed to the trans-Tasman CA ANZ Council for final approval.
Wednesday 24 February 2021
Dr Nives Botica Redmayne has been appointed in recognition of her contribution to the profession through her teaching, research, regulation of the profession and standards setting and her contribution to governance roles she held within CAANZ.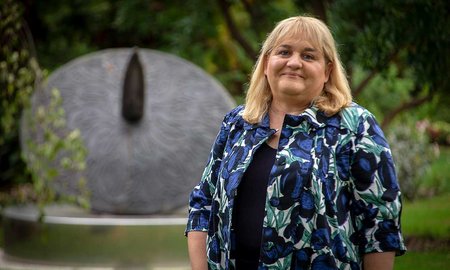 Wednesday 21 October 2020
Established in 1980, the Allan Gibson scholarship has helped many accountancy students through their studies.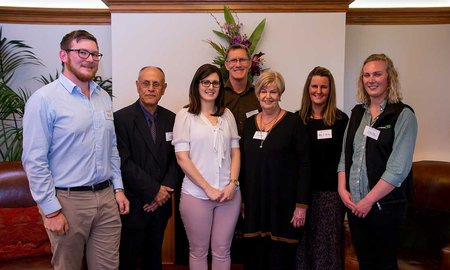 Wednesday 13 March 2019
Senior lecturer Dr Nives Botica Redmayne, from the School of Accountancy, has been appointed as Chartered Accountants Australia and New Zealand vice-president for New Zealand.