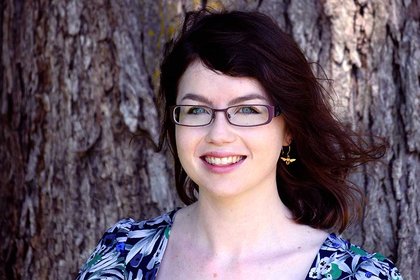 Last updated: Friday 27 May 2022
Reading books perched in tropical treetops is just one recollection from Bonnie Etherington's extraordinary and unusual childhood growing up in a remote village in West Papua, the setting for her first novel The Earth Cries Out (Vintage).
From a Palmerston North café, Ms Etherington speaks evocatively of the wondrous biodiversity that coloured her childhood. New species of frogs, fish and insects are being discovered as rampant construction, roads and mining cut a swathe across the island's remote terrain and forest. West Papua is also home to the world's largest goldmine, the Grasberg Mine, which she describes as, a "giant wound".
Ms Etherington is concerned – as a writer and former resident – about these impacts on the region's natural beauty, its peoples and way of life, and her new novel provides a rare inroad into a fascinating part of the Pacific region. The Earth Cries Out (title from Romans 8:22 in the Bible) is currently at number two on the Nielsen Weekly Bestsellers List for New Zealand fiction for adults.
She spent the bulk of her childhood on the island that is said to be shaped like a bird-of-paradise and is home to the rare bird too – a place most New Zealanders know little or nothing about.
West Papua makes up half of New Guinea, the world's second-largest island. It is a province of Indonesia, with independent Papua New Guinea (PNG) comprising the rest of the island.
"I'm hoping to give people a glimpse into its many different sides and peoples, and stories," she says. "There's not one story of Papua, there are many. It's a great place and I wanted people to know that," she says during a brief visit to Palmerston North where her book was launched recently at the Palmerston North City Library.
As a child, she was always obsessed with reading, imagining and writing in her notebooks. There was no television and little to do. She'd read anything she could get her hands on, including cereal boxes," she says. "I'd go up trees to read and write because mum said I had to be outside!"
Ms Etherington began writing the book as part of her Master of Creative Writing at Massey's School of English and Media Studies.
The novel centres on Ruth, and her Nelson family's struggle to come to terms with the tragic death of Ruth's five-year-old sister. It is the late 1990s, a period of civil unrest in the Indonesia province now known as West Papua. It's the chosen destination for their father, who seeks atonement and healing through aid work in a mountain village. Ruth's experiences of this disorientating new world brings her into touch with new voices and stories of an unknown land while her parents struggle to save themselves, let alone anyone else.
Ms Etherington introduces information about the island's history, politics and peoples through short sections themed around local plants such as orchid, papaya, betel nut, sago and breadfruit. She says Dr Thom Conroy, fellow author and her senior lecturer at Massey, encouraged her set at least part of her novel in West Papua. Reading American author Barbara Kingsolver's 1998 best-selling novel The Poisonwood Bible (about an American missionary family who move to the Belgian Congo) was pivotal for her in realising she didn't have to only write about New Zealand in order to be a New Zealand writer.
She stresses that while she draws on her recollections and experiences of living in West Papua, the fictional family is not based on her own. Her family of five moved there when she was three, after her father was invited by an evangelical Papuan church to do language and literacy translation work with the indigenous people. Her mother trained as s nurse through necessity and ended up running a backdoor clinic, which brought the family into close contact with death. Malaria is a big killer.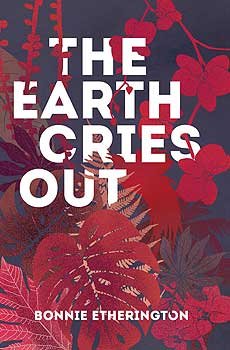 Death and illness permeate West Papuan childhood
"You're very close to death there ­– and death is not sterile. You'd see people dying on your back porch," she says. "Often people come too late."
Recurring illness was a challenging part of her life, though she thought it was normal. She and her siblings were often sick with malaria, parasites and various infections, and being rigged up to an IV drip in their lounge was not uncommon. "All of us kids had dengue fever at least once. I wouldn't wish that on anyone. I took a lot of antibiotics as a child. At the time I thought it was normal to get sick every month."
It wasn't until she attended university and heard friends say they were "so run down they'd got the flu twice in a year. For me that would be my best year ever!"
Access to books was limited with reading material flown in on tiny planes with severe weight restrictions. She and her siblings were allowed to choose 10 books each from school library on coast, so she'd read theirs as well.
Her education was "patchy" – a mix of correspondence school with stints at a small international in another village, and trips back to New Zealand every three years for up to six months to rest and recuperate. At high school on the coastal town of Sentani she met an expat from California, now her husband. The couple are currently living in Chicago, where Ms Etherington is enduring an unfamiliarly cold climate to do her PhD at Northwestern University on post-colonial indigenous literatures of the Pacific and Southeast Asia with a focus on conservation issues for oceanic and tropical ecologies.
Through her novel and her doctoral research, she is conscious of not "appropriating" the experiences and voices of West Papuan peoples she writes about, but seeks to challenge stereotypes and to show a multi-faceted, complex world of West Papua's landscapes, stories and struggles folded into a compelling narrative.
Shortlisted for the Commonwealth Short Story Prize last year for Where Mountains Weep, she continues to write fiction set in Indonesia amid her doctoral research because, she says, "I can't help myself."