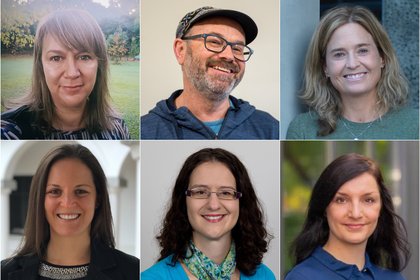 Six projects have received Explorer Grants, which provide seed support for two years to researchers with transformative, innovative, exploratory or unconventional research ideas that have a good chance of making a revolutionary change to how we manage health in Aotearoa New Zealand. A further project has received Emerging Researcher First Grants, which provides support to emerging researchers who are seeking to establish independent health research careers.
Explorer Grants
Wāhi Kōrero: "I felt too whakamā to go to the doctor…" – Dr Angelique Reweti, School of Health Sciences
This research will examine barriers to healthcare in order to improve health service outcomes and reduce inequities. Using an online research platform, whānau will be invited to respond to the prompt "I felt too whakamā to go to the doctor…" to share their stories of missed care. The project will develop a knowledge base by engaging with those who do not access services to change the existing narratives of unmet need and inform understanding of how to strengthen ways to meet the health needs of Aotearoa tangata.
Searching for novel Antimicrobials – Professor Peter Lockhart and Dr Dragana Gagic, School of Natural Sciences
The successful culturing of bioactive bacteria that produce antimicrobials from a limestone cave in Fiji was recently reported by a Massey and University of the South Pacific (USP) team of researchers. Samples from the cave show that the bacteria cultured are only a small fraction of the diversity present in the cave. With funding now offered from the New Zealand Health Research Council, the team will work with the local community in Fiji to use portable DNA and RNA sequencing technology, to genetically screen the bacteria already cultured and also look for novel bioactivity in further biological samples taken from the cave. This research is important because the World Health Organisation has recently emphasised the importance of identifying novel antibiotics to combat the rise of multidrug-resistant micro-organisms, which is a potential threat to the health system in New Zealand and worldwide.
The metaverse – new health risks – Associate Professor Taisia Huckle, SHORE and Whariki Research Centre
This research project focusses on the ways that companies embed unhealthy products, such as alcohol, within the metaverse, and how these pose new health risks when targeting rangatahi/young consumers. This innovative project will develop ways to work collaboratively with rangatahi to discover the practices of alcohol corporations in the metaverse and explore how these practices play a role in real-life drinking experiences. This study will also provide opportunities for translation to other unhealthy products in the metaverse (e.g. vape products) and inform future research to advance health protection and outcomes.
Our Flow: increasing access to health-screening through menstrual blood – Dr Claire Badenhorst, School of Sport, Exercise and Nutrition
This research and its overall concept have the ability to transform health screening for menstruating people throughout the country. Preliminary research has shown dried menstrual blood can be used measure health metrics. This novel, mixed-method project will determine the validity of menstrual blood for health screening, as well as the perceptions, preferences and acceptability of self-testing and screen throughout the country. Ultimately, the research aims to determine the reliability, validity and social/cultural place of this health screening option amongst different ethnic cohorts.
Investigating iodine supplementation in pregnancy – Associate Professor Louise Brough, School of Food and Advanced Technology
Dr Brough's study will investigate the relationship between iodine deficiency, the taking of iodine supplements during pregnancy, and its relation to thyroid function. Knowing that Aotearoa New Zealand has an iodine deficiency problem, current guidelines suggest pregnant women take iodine supplements. However, supplementation at the start of pregnancy might be too late. This research hypothesises that for iodine deficient women who start supplementation during pregnancy, thyroid hormone production decreases, potentially compromising optimal development of the fetus. This study will assess pregnant women's iodine intake according to when they began supplementation and compare it with their thyroid function to determine whether iodine status in early pregnancy is associated with impaired thyroid function, and understand if the current guidelines could adversely affect infants. The results of the study have the potential to impact future iodine supplementation guidelines to benefit pregnancy outcomes for women and children.
Co-exploring dementia risk reduction from a planetary health perspective – Professor Susanne Roehr, School of Psychology
This study will consider the novel dimension of environmental impacts to dementia risk reduction, which currently only focuses on individual health and lifestyle factors such as physical activity, diet, social engagement and cardiovascular disease management. The current intervention approaches report no or small benefits for cognition loss reduction. The project will implement the 'photovoice' approach to co-explore enriched dementia risk reduction strategies from a planetary health perspective, specifically that human health depends on flourishing natural systems and stewardship of these natural systems.
Emerging Researcher Grant
Affirming Cognitive Behaviour Therapy for rainbow youth and whānau in Aotearoa – Dr Ilana Seager van Dyk, School of Psychology
Through a series of focus groups comprised of rainbow youth, their whānau and relevant experts, this three-year project will develop an affirming mental health intervention for the rainbow youth community specific to the unique cultural context of Aotearoa New Zealand. Contributing to the already existing body of research that shows Aotearoa rainbow youth experience higher rates of mental health challenges and negative, invalidating intervention experiences than their cisgender, heterosexual peers, the focus groups will guide the cultural adaptation of US-based treatment for use in New Zealand. This intervention adaptation will be tested on a small group of rainbow youth and their whānau in Wellington, and the outcomes will be shared with national stakeholders to inform beneficial impacts of mental health provision going forward.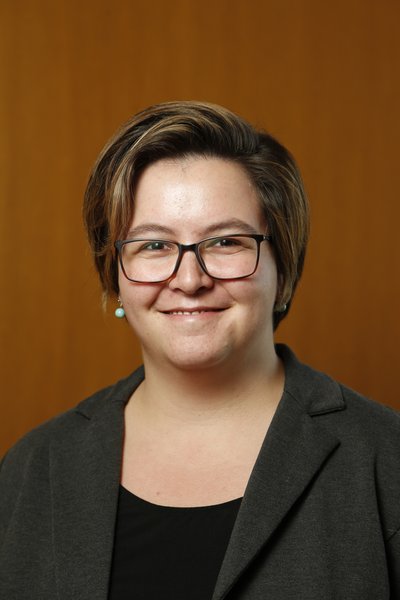 More information about the HRC grants is available here.
Thursday 14 July 2022
Associate Professor Chris Wilkins and Associate Professor Sunia Foliaki have been named recipients in the latest round of funding from the Health Research Council (HRC) of New Zealand.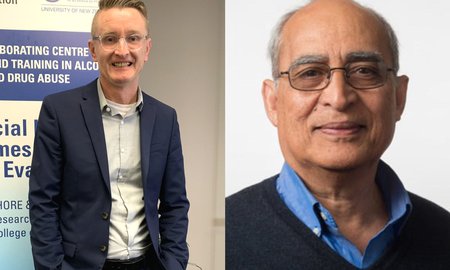 Thursday 12 May 2022
A research project looking at ageing at the cellular level has been awarded one of 17 Explorer Grants by the Health Research Council (HRC) of New Zealand.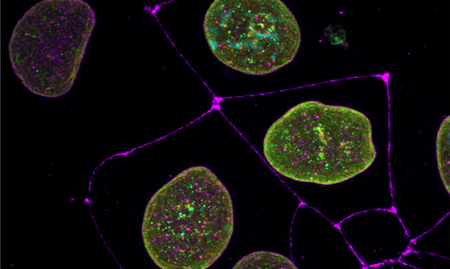 Thursday 23 December 2021
Professor Jackie Benschop from the School of Veterinary Science has received a Research Project Grant for her project on leptospirosis.