The pandemic saw a dramatic increase in pet ownership over a short time, resulting in a further demand for services from an industry already suffering from vet shortages worldwide.
The importance of strengthening the resilience of vets through proper support, practices, and recognition is vital to improve the current pressure felt in the industry and to promote well-being in our animal advocates.
Small animal vet Elyse Mazenier knows all about the importance of resiliency after joining the workforce in the middle of the pandemic. Elyse graduated from Massey with a Bachelor of Veterinary Science in 2021 and immediately began her new career at a busy seven-day clinic on Auckland's Hibiscus Coast.
We spoke to Elyse to find out how her veterinary journey and her first year out in the field has been so far.
What inspired you to become a vet?
I have grown up with animals my entire life. I have had anything from a frog to a horse as a pet. It's always been in my DNA – my mum is the same. When I was younger, I wanted to be David Attenborough or Jane Goodall, but mum said that was unrealistic! I went for what I thought would be the closest thing which was becoming a vet. I'm glad that I did because it combines my love for animals and my love for talking to different people.
You spent five years studying with Massey to complete your Bachelor of Veterinary Science – what was that experience like?
It was a roller coaster, there were definite highs and lows. It was the most challenging thing I have ever done, but equally the most rewarding. There was a lot of hard work, a lot of late nights, but also a lot of fun experiences and activities that I don't think many degrees could say they get to do. We had the opportunity to do lots of interesting placements with experienced veterinary professionals and were able to meet people from all walks of life throughout which was really cool. One of my favourite moments was when I went skydiving with my class to celebrate being halfway through our degree.
How have you found your first year as a qualified vet? While working through a pandemic, no less!
It has been probably the next most challenging thing in my life! It was a bit terrifying at the beginning because it felt like there were high expectations of me having all this fresh knowledge. On top of that, COVID complicated things. The clinic had to run differently and there was a lot of uncertainty and stress. But at the same time, it provided good learning moments for me because at the height of lockdown when we had to operate with no clients in the building, it gave me that bit of extra time to work on patient cases and spend more time with a senior mentor which really helped me. Even though it's felt hard at times, this year has really set me up to be a competent vet. I've already learned so much.
What has been your favourite part about being a vet?
Definitely the animals! I also have a great team. And the satisfaction you get in solving or fixing a problem – it's amazing. When an unwell animal comes to you, it's so rewarding to get to find a way to fix whatever is troubling them and play a role in improving their lives, and that of their owners. There will be times when pets have had to be carried in originally because they're so sick but the next time you see them, they're bouncing through the door! Seeing patients recover, that's the best feeling.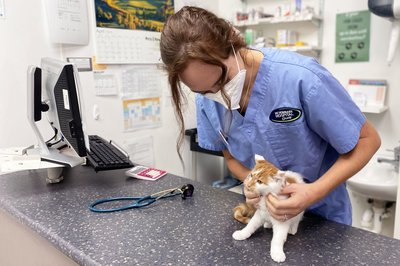 What's been the hardest part of the job?
Because of the nature of the job, there is always a high expectation of us. Pets have really become members of the family and when they're sick, there is a lot of pressure to fix them. You can't blame owners for that, it's very understandable to feel that way, but sometimes the pressure can be so high that it feels like they forget we're people as well. We're human, we do make mistakes, and unfortunately, you can't fix everything. That can be the hardest part – sometimes you put your absolute all into helping a patient and it's not enough. That weighs really heavily on me.
The theme of World Veterinary day this year is 'Strengthening Veterinary Resilience' – why is this important to you?
I think this is extremely important because in the veterinary world, we face a lot of adversities that can really affect us. We need to have the tools, practices, and support in place that help us bounce back from these types of situations. There needs to be a massive emphasis on veterinary mental health and finding ways to improve our resilience as without it, we're not going to have any vets left because this job requires a lot of emotional strength and patience. I think resilience also comes from knowing our worth because on bad days, when things don't go how we had hoped, we can be incredibly hard on ourselves and start to question our place in this career, forgetting all the good we've done. But often, it's a one-time situation that we can always learn from and use it to build our resilience at the same time.
What do you do in your spare time to decompress from your job?
Exercising, going for walks, the typical stuff, but my main thing is making time to see my family and friends. I moved away from my home in Wellington for my first job here in Auckland, and that was a massive thing for me. But finding that time to call my loved ones and spend time with them is so important, because if it wasn't for them, I would be a very different person.
Anyone you would like to thank?
My parents – my mum especially. She really encouraged me to follow my passion and she loves the fact that I'm doing exactly what I wanted to do since I was 10 years old. Also, my Silverdale Veterinary Hospital Group team, they are amazing. Special shout out to my fantastic senior mentors Meagan Markotter, Raewyn Creevey, and Megan Rice. In the last six months especially, Meagan has been a godsend for me. Having a great mentor is crucial for your first couple of years as a new grad and she's been everything I wanted and more. I cannot thank her enough.
Thursday 4 March 2021
The latest QS World University Rankings results see the school up an additional nine places, from 28th in the 2020 results, to 19th in 2021.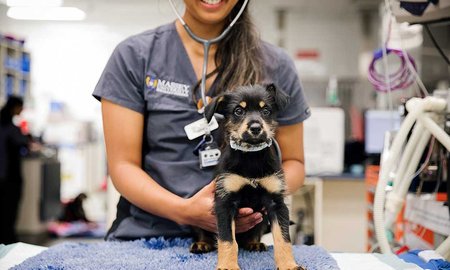 Friday 26 April 2019
This World Veterinary Day, Massey University researchers are highlighting the importance of vaccinations for the health and wellbeing of animals and humans.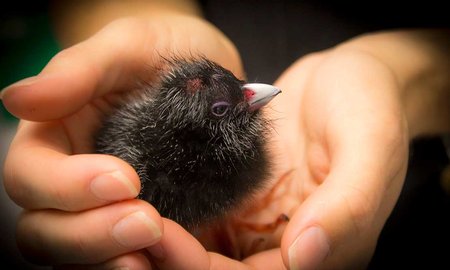 Thursday 6 June 2019
While studying vet science at Massey has meant being separated from his family, John Spearpoint says the sacrifices have been worth it.