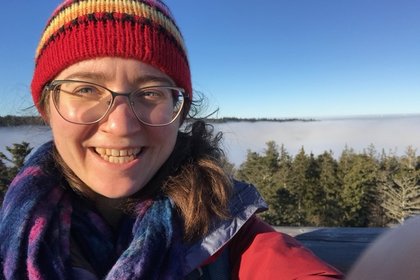 Last updated: Tuesday 16 August 2022
Sarah graduated from Massey in 2021 with a Bachelor of Science. With her sights set on international study, she applied and was accepted to study her Master's in Crop Science, specialising in Plant Protection and Plant Nutrition, at Hohenheim University in Stuttgart, Germany.
"The way things worked out, by the time I had applied to various master's degrees, I was accepted to Hohenheim and decided to move to Germany. By then it was too late to apply for any scholarships to fund the first year of my degree," Sarah says.
"This meant I had to spend all my savings from summer jobs and past scholarships to pay off my student loan and make the big deposit I needed for a student visa. Even then, I needed a bit of help from my parents. So it was a bit of a gamble with regard to funding my second year, as I was fully reliant on scholarships I hadn't even applied for yet."
Thanks to the Massey Scholarships website, Sarah discovered the William Georgetti Scholarship, a scholarship aimed at enabling postgraduate study and research in a field that, in the opinion of the Scholarship Board, is important to the social, cultural or economic development of New Zealand.
"As it turns out, there were only two big scholarships I was eligible for, the German DAAD Master's scholarship, and the William Georgetti Scholarship. So I applied for both scholarships in the hope that I would get at least one. To my great joy and surprise, I was awarded both."
The German DAAD Master's Scholarship (which is facilitated by the German Academic Exchange Service) provides Sarah's living costs, while the William Georgetti Scholarship funds tuition fees.
Sarah also benefitted from two smaller scholarships which enable her to pay her tuition fees for the first year of her Master's, one from Citrus New Zealand and another from Hohenheim University.
Originally from Lower Hutt, Sarah chose Massey to complete her undergraduate degree due to the chance to major in Plant Science as part of her Bachelor of Science.
"In my last year of high school I made the connection that two of the world's biggest problems, malnutrition and environmental degradation, both find solutions in agricultural practices, and specifically those based on plant science," she explains.
"I wanted to be more in the action and learn about, and hopefully contribute to through research, practices to improve agriculture so that we can at least mitigate some of these pressing issues.
"What I liked about the plant science major at Massey is that it was a mix of horticultural production and plant biology, so I could get to know both the theory and practical side of growing plants. Being able to add a second major in chemistry was also a huge advantage – I'd always loved chemistry at school and thought it was a good combination given the close relationship between modern agriculture and synthetic chemicals."
Sarah feels the degree has set her up well for a future career, especially by enabling her to make connections within the New Zealand horticulture industry.
"During my time at Massey, I was fortunate to attend the New Zealand Horticulture Conference three times with sponsorship from Horticulture NZ. On top of that, I had the amazing opportunity to go to the Netherlands, Belgium and South Korea in 2019 as part of the inaugural International Horticulture Immersion Program. This program was part of the reason I chose to do my Master's overseas – I learnt so much on the trip, and wanted to learn more about agriculture from a different perspective in an international context."
Summer practicums also gave Sarah the chance for a taste of a variety of roles within the industry, including being a pea sampler for McCain Foods in Hawkes Bay, a student researcher on fungicides and apple diseases with Corteva Agriscience in New Plymouth, and working on raspberry and blueberry breeding with Plant and Food Research in Motueka.
"Being able to work with so many different crops in a variety of locations and businesses was a fantastic opportunity to get a good breadth of work experience while I studied. They were also hugely important for cementing my goal of having an outside job doing field science in agriculture."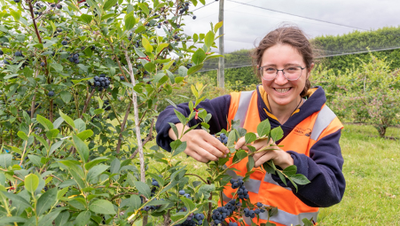 As well as excelling academically and serving as a student rep, Sarah also thrived in student life, being heavily involved with university clubs, including the VIVA! Choir, HortSociety, and the spikeball and badminton clubs.
Sarah has now been at the University of Hohenheim for almost a year, and is soaking up every chance to travel, learn from other international students, and to improve her German.
Interested in finding out about what scholarships may be available to you? Attend the Scholarships Information Session with Universities New Zealand.
Scholarships Information Session with Universities New Zealand:
1-2pm Wednesday 24 August, in person on the Manawatū campus, or online.
Universities NZ – Te Pōkai Tara is the overarching body for New Zealand's eight universities and administers over 40 undergraduate and postgraduate scholarships (worth about $2 million per year). Meet Jane Edwards and hear about some of the scholarships on offer. Whether you want to study in New Zealand or overseas, whether you are enrolled in a Bachelor degree or working toward you doctoral thesis - there are various awards available. Even better, get some insights about what makes a strong scholarship application. You can attend in person (Manawatū campus) or join online.
Thursday 11 August 2022
Iron deficiency is one of the world's most common nutrient deficiencies, with 30 per cent of the world's population suffering from it.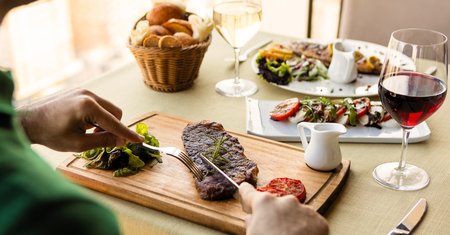 Thursday 21 July 2022
Dozens of Massey students will have the opportunity to deepen connections with Asia and Latin America after Education New Zealand Manapou ki te Ao (ENZ) awarded the university five group programmes for the Prime Minister's Scholarships .