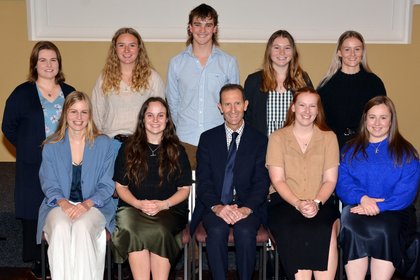 The awards are an ongoing tradition for the School, but this year included some new scholarships for incoming first-year students.
Provided to schools in New Zealand to encourage students to consider the fields of agriculture and horticulture as a career, 19 students within the Bachelor of Agricultural Science and Bachelor of Horticultural Science programmes were awarded $5000 each.
This financial contribution is alongside the first-year fees free subsidy awarded by the New Zealand Government. Nine Bachelor of Agribusiness first-year students were also the recipients of an equivalent scholarship in partnership with Massey Business School.
Head of the School of Agriculture and Environment Professor Paul Kenyon set up the new scholarship initiative following calls from the industry to fill the critical skills gap in the agriculture and horticulture industries.
"New Zealand has a strong primary industry. It has seen us through the pandemic and continues to grow and make significant economic gains for New Zealand, as we take our best agricultural and horticultural produce to the world.
"Employers are continuing to come to Massey for new graduates, particularly for the horticulture industry. Our role as the leading agricultural university in the country is to encourage as many school leavers as possible to consider the wide variety and rewarding careers the industry provides - from farming and growing to consultancy and global supply chain planners. Over 80 per cent of our graduates have a job well before the end of the academic year and end up in roles around the world using the skills and knowledge they learn at Massey. Others decide to stay on and increase their depth of knowledge through postgraduate study," he says.
The scholarship evening awards six prizes for high achieving students, as well as scholarships, often sponsored by industry, to encourage students in agricultural and horticultural study. For graduates from Massey's main undergraduate programmes, there are also postgraduate scholarships to encourage continuing study post-degree level, such as for a Master of Science or doctoral study.
Industry sponsors this year included Fruit Fed Supplies, AsureQuality and Animal and Plant Health New Zealand (formally AgCarm) who attended the awards evening to present their awards.
Other sponsors include Mercury New Zealand, DairyNZ, New Zealand Pork, Livestock Improvement Corporation and Rongotea Lions. Many scholarships are also funded by generous donations made to the Massey Foundation or from funding bodies such as the Sydney Campbell Trust and George Mason Charitable Trust.
This year's scholarship evening also served as a special celebration for a member of staff. Associate Professor Kerry Harrington has been helping to organise and arrange agricultural scholarships for the last 28 years and chaired the scholarships committee for 25 years.
Over that time period, he has awarded millions of dollars worth of scholarships that he has organised with industry and other partners. College of Sciences Pro Vice-Chancellor Professor Ray Geor thanked Dr Harrington for his service as he retires from Massey University this year following a 40-year career.
Wednesday 2 June 2021
Massey agricultural and horticultural students were awarded scholarships at a presentation evening on the Manawatū campus last week.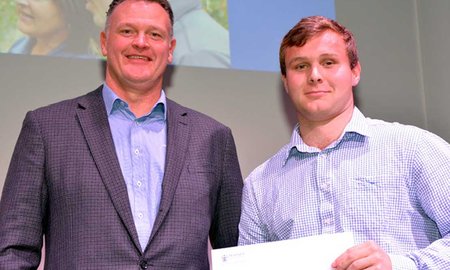 Friday 25 May 2018
The exceptional, and often times financially strapped, agriculture and horticulture students of Massey University have had a helping hand from industry and private donors on Wednesday night at the University's annual Applied Academic Programmes Scholarships Evening.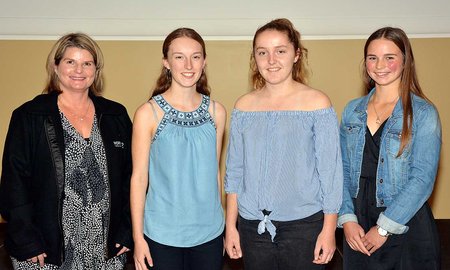 Thursday 18 May 2017
More than 100 agriculture and horticulture students have received scholarships from local organisations, donors and trusts to support their study at Massey.