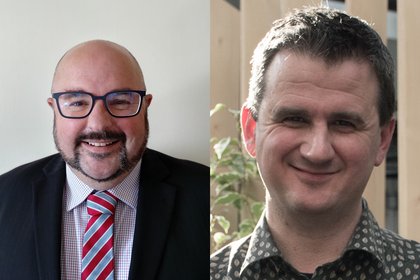 For millions of people around the world today, social media has become a necessary and important part of daily life. Its benefits are undeniable, but the downside of social media, online hate speech, fake news, racism, and extremism, now threatens not only individuals and communities, but democratic society itself.
It was the ugly underbelly of social media that prompted the Digital Cultures Lab within Massey's College of Humanities and Social Sciences to host a major multi-disciplinary conference earlier this year focusing on the need for online safety.
Director of the Centre for Defence and Security Studies, Dr William Hoverd, says the idea for the conference started with a journal article looking at the strengths and deficiencies of the Christchurch Call. Initiated after the 2019 Christchurch Mosque shootings, the Christchurch Call urges governments, tech companies and civil society to come together to eliminate online terrorist and violent extremist content.
Dr Hoverd and his two collaborators on the article, Postdoctoral Fellow at the Centre for Culture-Centred Approach to Research and Evaluation (CARE) Dr Leon Salter, and Lecturer Dr Kevin Veale, realised that a single disciplinary perspective wasn't sufficient to deal with the problem that the Christchurch Call was trying to address.
Dr Hoverd says they recognised that research and study in this space needs to be multi-disciplinary and have a diversity of voices. "And one of the challenges that we had with our team was that we were three white men."
The first step to broadening the conversation was to enrol three additional co-organisers. These were Tutor Dr Priscila Pilatowsky, Senior Lecturer Dr Nick Holm, and Professor Richard Shaw.
Having secured a $10,000 Multi Agency Research Network (MARN) Fund Grant, the team put out an open call for participation in an online conference entitled Understanding the Challenges around Democracy, Social Media and Security in Aotearoa.
As well as racism, online misogyny was an important area of focus. Dr Hoverd says, "I met a senior security sector representative who told me that almost every woman with a public persona in New Zealand is encountering some kind of online misogyny. This strand of the conference was taken up by a number of female academics working in and thinking about that space."
Over a dozen Massey academics took part in the conference, along with colleagues from throughout the country, from various Non-governmental organisations (NGOs), and Internet NZ. Conference participants sent in pre-recorded presentations, the making of which conveniently coincided with the anti-vax protest outside Parliament in Wellington. The online misinformation around COVID-19 and the Pfizer vaccination programme was the subject of one of six live Zoom panels and question and answer sessions set up to allow attendees to join in the discussion.
Both Dr Hoverd and Dr Salter note the depth of feeling expressed in the discussions on online racism.
One such discussion was between Massey's Professor Mohan Dutta, Michael Daubs of Victoria University, and Anjum Rahman, project lead for the Inclusive Aotearoa Collective Tāhono.
"That session fermented and bubbled, because it gave three very different and very important perspectives around online racism and white supremacy. That and the misogyny session were both very important. There was some real anger that came out in those sessions," Dr Hoverd says.
Other sessions noted that social media platforms profit from hate.
Dr Salter says in the end, it's all around engagement. "Engagement enables these social media platforms to target more ads to people. And basically you get more engagement from people getting angry."
The conference ended with a "hope" session on community and activist-based solutions to online harm, chaired by Dr Salter, who said it was good to have at the end because there was a lot of pessimism expressed during the conference.
"That last stream in the conference was to make us think about what we can actually do in this space. Are we totally powerless, or can things be done?"
The "hope" stream was designed to highlight the positive actions that are already being taken. Speakers included Marianne Elliott, whose think tank called The Workshop runs three research projects looking at how structural change might occur within New Zealand institutions to create trustworthiness and mitigate digital threats to democracy.
"We also had Mandy Henk from Tohatoha Aotearoa Commons, who go into schools and talk to young people about digital literacy, and Emily Beausoleil from Victoria University who's doing a project called Tauiwi Tautoko, which addresses online hate speech at the source," Dr Salter says.
"She's got an army of volunteers that go onto Facebook and try to engage with racism and misogynistic speech. She's trying to find common values, common ground, where these people can actually be brought over to think about other points of view."
Dr Hoverd says the current academic challenge is to define and understand the problem in order to consider possible solutions.
"My role now is to better understand the problem, then I can facilitate and design better academic research and better engagement with government."
Monday 18 January 2021
The idea that online communities involved in harassment function as a form of Alternate Reality Game (ARG) dedicated to ruining the lives of those they target is the central theme of a new book.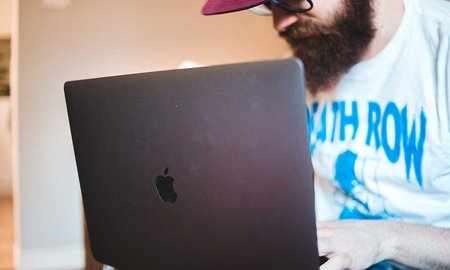 Wednesday 15 May 2019
Social media platforms are largely indifferent to harassment and online bullying, reflecting the culture of entitled white males who create and profit from them, says a Massey University media studies specialist.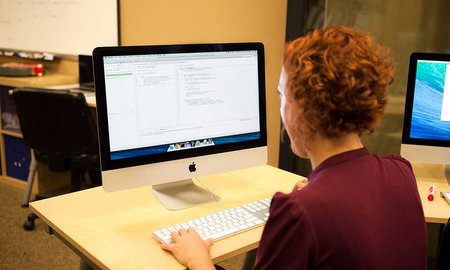 Thursday 17 May 2018
The vexed issue of what to do about haters and trolls on the Internet is the theme of an upcoming public debate - and one that participating panellist Distinguished Professor Paul Spoonley says we need to tackle.