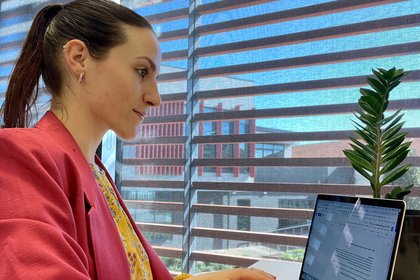 Last updated: Wednesday 21 September 2022
Marizaan Zwart and Li Zhang received full scholarships from People & Friends to take part in a Virtual SDG Programme, which features guest speakers from large organisations such as the United Nations (UN) and World Wildlife Fund (WWF), as well as inspiring start-ups. The Programme also has virtual workshops providing guidance and support for the Challenge Projects, and a variety of UN SDG-related virtual cultural activities.
Marizaan Zwart, who is currently studying a Bachelor of Management and Human Resources, began her workshop with a virtual cooking class. Participants were able to cook alongside each other while learning more about Thai culture and traditions from international charity Courageous Kitchen.
"We made a Thai green curry together over Zoom which was such a fun way to start the workshop. Throughout the two week programme we also had the opportunity to hear stories from incredible speakers from around the world and were able to ask these organisations anything that we wanted to know about their company and seek advice on our business project," she says.
As part of the Virtual Programme, participants are divided into teams to develop and present a SDG Challenge Project to a jury of experienced social entrepreneurs. The project must look to solve a problem relating to the SDGs.
Li Zhang is currently studying a Master of Management, and her team project planned to operate a company which offered a filtration system for the Yellow River in China to provide clean and safe drinking water to the local communities.
"Each workshop had business development sessions which gave us tools and skills to use and help get our idea off the ground. Our team won the competition and were awarded a certificate for our own trees, which will be plated by Eden Reforestation projects in Nepal," Liz says.
The Virtual Workshop was offered by Massey's Office of Global Engagement as part of its Global Citizen programme. Global Citizen is Massey's initiative to encourage domestic, international and distance students to internationalise their studies and experiences by participating in international short-term programmes, in-person and virtual internships, study tours and conferences.
Massey's International Mobility Manager Greg Huff says, "Global Citizen and Student Exchange are important to Massey because they help prepare students to thrive in a globally connected world whether they live and work in New Zealand or another country. International opportunities, whether in-person or virtual, help students build new technical and interpersonal skills, and make them more competitive in the job market."
Marizaan says attending the Virtual SDG Programme was an amazing opportunity.
"From participating in this workshop I was able to meet so many other students from all over the world who are interested in finding out more about the sustainable development goals and wanting to make a difference. I have learnt so much from this workshop, being able to listen to other students and their experiences. It has been such a beneficial experience that I will treasure for a long time," she says.
To find out more about the Virtual SDG Programme, visit peopleandfriends.org.
Thursday 22 April 2021
Times Higher Education has released its 2021 Impact Rankings for Sustainable Development Goals (SDGs) - and it's good news for Massey University.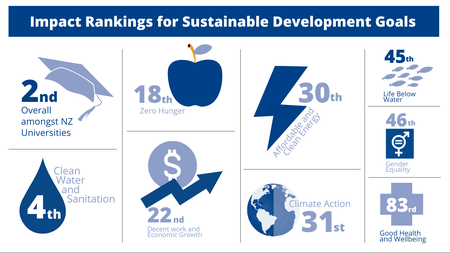 Monday 11 April 2022
Massey University and the United Nations Educational, Scientific and Cultural Organization (UNESCO) have agreed to formally establish a UNESCO Chair on Sustainable Livelihoods.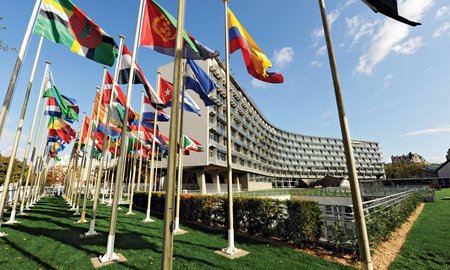 Wednesday 27 November 2019
Deputy Vice-Chancellor Global Engagement Stuart Morriss delivered a keynote speech at the Global Forum for Leaders of Agricultural Science and Technology in Chengdu, China earlier this month.