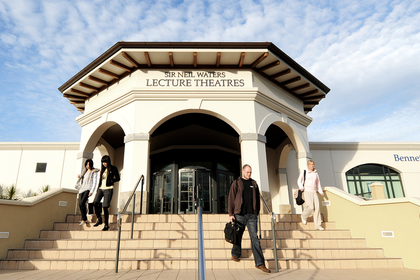 Last updated: Tuesday 7 June 2022
I was privileged to give the opening address to vice-chancellors from around the world as part of the Millennium University Vice-Chancellors Conclave, recently. The connections we can have through the click of a Zoom link are so valuable in today's world.
I posed the question, 'are universities still relevant today?'.
As universities, our role is to educate the next generation of leaders, research global issues of significance, be thought leaders and speak truth based on research to power. We act as the critic and conscience of society and help to develop informed populations who can actively participate in society.
However, the current state in which we operate has changed drastically.
Information and misinformation washes across society. Information does not equal knowledge and knowledge does not equal wisdom. COVID-19 has exposed deep societal mistrust in science, in academic research and in research informed education. This is also accelerated by the rapid shift, availability and cut through by other information sources. As New Zealand's Prime Minister Jacinda Ardern noted recently, algorithms that provide highly curated information feeds can at the same time personalise and radicalise the experience. Educated people are the best cure for this and research is the best tactic to counter anti-intellectualism.
These challenges also sit alongside wider global factors, too: we are seeing severe impacts of climate change, conflict in Europe, shifting axes of geopolitical power, pandemics, and social exclusion.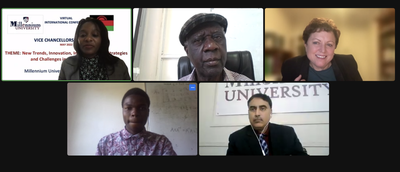 Changing nature of education
Credentialling can occur via professions and private companies and are no longer the sole domain of universities. Students are demanding a different approach to their education, and the nature of the workforce has changed. As we shift to a more digital and virtual learning environment what does this mean for us as educators?
Education is now not simply about transforming lives of individuals and their communities regarding economic and social progress – it's now a critical weapon to ensure mistrust, alienation and disengagement does not occur. So, while jobs and careers are important, critical thought is essential.
So, the question is: how can universities have impact and remain relevant? In my opinion, we must focus on:
Ensuring curriculum in an online environment is well designed and not simply another source of information.
Maximising the value and access to local and indigenous knowledge.
Work to create local universities as key civic and economic institutions for nation building.
Conducting research in partnership with others, to solve real world problems.
As vice-chancellors and senior leaders in the tertiary education sector, our challenge is to ensure the answer to my question is 'yes'. It's my fervent hope that society will see universities as still relevant, but it is no longer a given.