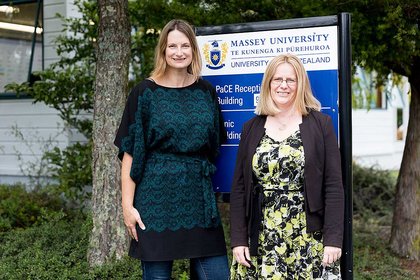 Last updated: Tuesday 7 June 2022
A documentary premiering during prime-time on TVNZ 1 this week features three Massey University clinicians discussing their research and expertise on a topic that may be surprising to many.
Dr Cath Conlon and Reena Soniassy-Unkovich from the School of Food and Nutrition and Emily Jones from the Institute of Education appear in The Secret Lives of Fussy Eaters, which mixes compelling personal stories with those working in the realms of fussy and selective eating. The programme also explores the more extreme ARFID (Avoidant/restrictive food intake disorder), a recently diagnosed eating disorder that sits next to Anorexia Nervosa in diagnostic manuals.
In the one-hour documentary, which airs on Sunday at 7.30pm, Dr Conlon and Ms Jones' initiative, ActivEating, which they developed at the University, is explored. Ms Soniassy-Unkovich also features, providing nutritional advice for a selective, high achieving teenager who devours jars of Nutella at a rate that alarms her parents.
Dr Conlon says, "We love the acronym because ACTIVE really stands for what we believe in, that children and families are active in the process of eating. It actually stands for Advancing Children Therapeutically In Variety Eating. And it really reflects what the programme is all about – wanting children to eat the variety of foods they need in order to get all the nutrients they require."
Dr Conlon, a nutritionist who researches early life nutrition, says that while eating can cause tremendous issues for families, one of the key characteristics of early life is fussy eating and that most children will go through a fussy eating stage at some point in their lives. She says while some will move through it, others need more help to achieve a varied diet. She also notes that it is reasonably tricky to define a child that is a selective eater and also very hard to define when fussy eating becomes a problem. The answer to that lies with the family.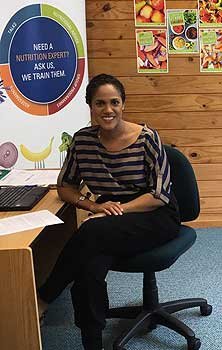 Ms Jones is a speech language therapist and a clinical educator, who runs the clinic alongside teaching students with a "hands-on skills" approach. Ms Jones and Dr Conlon have combined their skills, research and clinical experience.
"When a child comes to our clinic, we sit down with the parents and discuss what they are concerned about," Ms Jones says. Each child is different.
Next comes an assessment, including the child's ability to swallow, she says. "We ask parents to bring foods the child likes. I video the experience and analyse their oral motor structures. Are their lips moving together? Are they together when they're chewing? What's their tongue doing? Is it moving the right way? I have a lot of children who will eat open mouthed. They can't put their lips together, and if you can't close your lips, it's very hard to swallow safely and effectively," Ms Jones says.
The process of learning to eat and swallow safely is not as innate as some might imagine. "It can be a skill that needs to be learned," Ms Jones says.
"For some children, the level of discomfort when confronted with certain foods is sometimes terrifying. The clinic works with the families to help them understand why these behaviours occur. It can be a range of things: the mechanics of the mouth, a traumatic experience, the textures of the food or something that requires consultation with another clinician. What is also important is helping the parents understand they haven't failed and aren't to blame, and that there are very real reasons why a child can be selective," Ms Jones says.
Ms Soniassy-Unkovich is a registered dietitian and a clinical educator, involving dietetic students in ActivEating by conducting nutritional assessments and providing guidance on the foods used in the programme. "There is no food which can provide all the nutrients children need. Encouraging a varied and balanced diet is essential. Each child is unique and has different nutritional priorities, so tailoring the foods to the individual ensures the best possible results."
For families, ActivEating provides relief for the children – while there can be challenges – the programme, is designed to be fun.  Employing games and songs, it's designed to relax the children, encourage and empower them by teaching strategies and ensuring that they work at their pace. This can be either individually or in groups. For older children (up to the age of 16) the strategies are more scientific, using strategies and evidence-based reasoning to help them through emotional barriers due to previous negative mealtime experiences.
For more information about the ActivEating programme, click here.