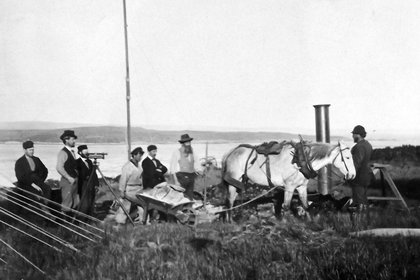 Last updated: Monday 13 November 2023
In 2024, the Chatham Island Museum in partnership with Te Kunenga ki Pūrehuroa Massey University will celebrate the significant anniversary of 150 years of scientific partnership between New Zealand and the United States, thanks to a grant from the United States Embassy's Public Diplomacy Grants Program.
The scientific collaboration between the United States and New Zealand was first documented with the 1874 Transit of Venus - an astronomical event so rare that great effort was made across the world to capture it using 19th century science and technology.
The arrival of two American scientific parties to New Zealand, one stationed in the Rēkohu-Wharekauri-Chatham Islands and the other in Queenstown, and the local support given to the research, marked the first time the two nations coordinated on a formal scientific project. It heralded the beginning of a fruitful partnership which, in 2024, will be 150 years strong.
The Chatham Islands Museum, with support from Te Kunenga ki Pūrehuroa Massey University and Universities New Zealand Te Pōkai Tara, are undertaking research and preparation for a series of commemorative events next year.
There will be a photographic exhibition at the Museum and an accompanying booklet to commemorate the 150th anniversary of the arrival of the United States Navy ship Swatara in the Rēkohu-Wharekauri-Chatham Islands. The official opening of the exhibition is planned for 19-20 October 2024. Details of other events will be announced early in 2024.
Thursday 2 September 2021
On Monday 16 August, Jennifer Lillo, Kelvin Tapuke and Professor David Johnston from the Joint Centre for Disaster Research (JCDR) set out to the Chatham Islands for an exciting week of science inspired events at the Festival of Science.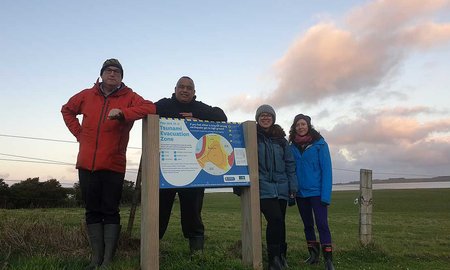 Friday 13 January 2023
Three Massey researchers have been investigating what lessons can be learned from the resilience of rural communities and what information and resources they need to prepare for tsunamis.