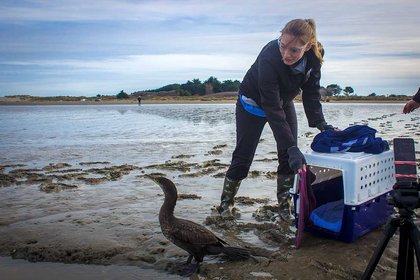 Last updated: Thursday 25 August 2022
Horowhenua has two of its residents back – a black shag and a blue penguin – after treatment at Massey University's Wildbase Hospital.
The shag, which was released at Manawatū Estuary at Foxton Beach, was collected by Levin SPCA staff and taken to Wildbase on May 20. It was given a full diagnostic, including x-rays under anaesthetic and blood tests, which revealed the bird had been shot, with pellets still lodged in its thigh and abdomen.
Wildlife technician Carina Svensson says shooting of any of our native species is unacceptable.
"It causes horrific and debilitating injuries or death to the bird, but it also has an illegal action that can carry with it heavy fines and prosecution. The ulna was fractured and the bird was emaciated with a healing fracture – likely to have been unable to obtain food due to the injuries.
"Though many may not think that shags are as attractive as many of our other bird species, or for other reasons such as that they are believed to be competing for fish by fishermen, they are native to New Zealand and the species is currently classified as 'At Risk' and 'Naturally Uncommon', meaning we need to protect them.
Over six weeks, Wildbase stabilised the injury with bandaging, pain relief, IV fluids and antibiotics. It was also given a lot of fish, in order to regain condition that he had lost.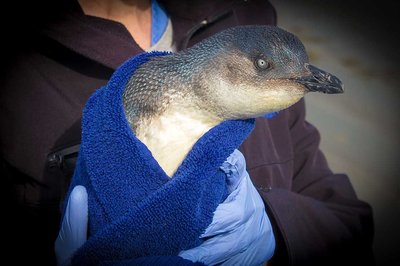 Long journey for blue penguin
While this is a relatively long stay for a bird at Wildbase, a penguin released on the same day had a much longer stay. The adult blue penguin was found on Waiterere Beach by a member of the public entangled in a discarded fishing net on April 10, and hurriedly taken into Wildbase late in the evening.
Wildlife technician Pauline Nijman says he was very weak, injured and traumatised.
"The Wildbase vet was able to provide IV fluids and pain relief. Once it was stable, the flipper wounds were able to be treated over several weeks, and once they healed the rehabilitation process began. The release is the reward of two and half months of work from the Wildbase staff and while exciting, the problems that our wildlife, and especially marine life, face are still out there."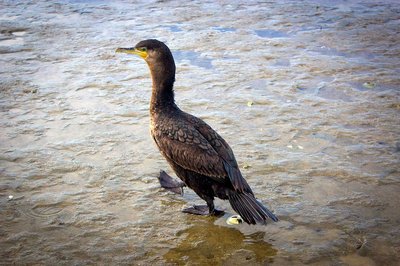 Central Energy Trust Wildbase Recovery Centre
While Wildbase's new premises have allowed it to take in more patients, Nijman says they would have been good candidates for the yet-to-open rehabilitation aviaries at the Central Energy Trust Wildbase Recovery Centre.
"These are perfect examples of birds that will benefit from Wildbase recovery. It will allow the Wildbase staff to care for their patients from admission to release, which staff are very excited about."
Both the shag and blue penguin have currently been exercising with daily swims in the display ward at Wildbase Hospital, which allows Massey University staff and Veterinary Teaching Hospital clients to view some of the hospital's patients that are being rehabilitated. The recovery centre will allow schools and the general public to learn more about the patients' stories and the work carried out at Wildbase hospital. This includes the daily medical treatments, radiographs and diagnostic work to get the patients rehabilitated.
"The recovery centre is an exciting new development for Wildbase staff and will provide a platform for interaction with the public, adding to the important spread of conservation awareness. These individual patients can help us empathise with their plight and make positive changes to help," Ms Nijman says.