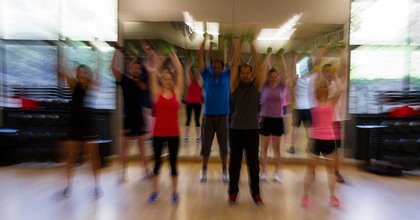 A modern and well-equipped space, the sports hall can be configured for a variety of indoor sports. The sports hall is used for social and competitive sports leagues, club sport, casual use and training, and some non-sports events.
Facilities
The Massey Sports Hall in Auckland can be configured for a variety of indoor sports including:
two basketball courts (or use of two individual hoops)
two volleyball courts
two indoor soccer courts
two netball courts
eight badminton courts
futsal court
table tennis.
The sports hall has electronic score boards and changing rooms.
Cost to use
Use of the Massey sports hall is included in Auckland Recreation Centre membership fees. Casual entry is also permitted.
For more information about the membership and costs of joining or using the Auckland Recreation Centre and sports hall, visit our membership prices page.
Casual entry prices:
Public – $16 per day
Non-Massey students (with ID) – $13 per day.
Booking the sports hall
As the Massey sports hall in Auckland is often used for sports and events, use of the facility, including casual entry, is always subject to availability.
To book the Massey University Auckland Recreation Centre sports hall for your sports event, contact us.
To see the weekly booking schedule, subscribe to our weekly sports hall bookings emails, or visit reception.
Subscribe
We send weekly emails with all upcoming sports hall bookings, so you can see when the hall is available.
Subscribe to receive weekly Massey Auckland sports hall bookings emails
Contact us
To find out more about Massey University's Auckland sports hall, contact us.
Emma Porritt
Clubs and Activities Coordinator
Phone: +64 9 213 6543
Email: albanyrecreation@massey.ac.nz
Or go to reception.
Hours
Massey University sports hall opening hours:
Monday – Thursday 6am—9.45pm
Friday 6am—8.45pm
Saturday 8am—4.45pm
Sunday 9am—3.45pm
closed public holidays.