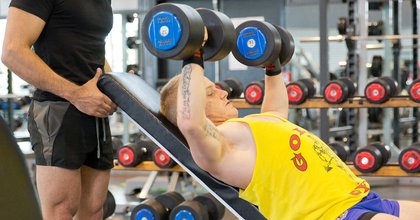 Personal training
We offer a full range of personal training and team options at the Massey Sport and Recreation Centre on our Manawatū campus. Our trainers have knowledge and skills in areas such as:
nutrition
exercise physiology
training programmes
assessments.
Things you can get help with include:
personal health and fitness goals of any level
preparing for a sports event
managing stress
improving flexibility
weight loss
developing speed, improving performance or other goals
simply feeling good again.
Contact a personal trainer directly to discuss pricing schedules and your needs. Personal training is not included in your membership fees.
Personal trainer profiles
Read our trainers' profiles to see who you might like to work with and contact them to get started.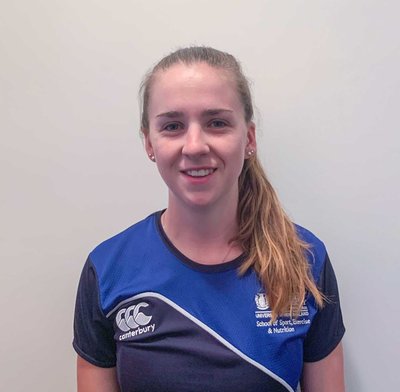 Jaimee Leigh
Personal trainer, Massey Sport and Recreation Centre
Email
Phone or text
Facebook
Please note: Jaimee is currently on maternity leave.
Jaimee Leigh specialises in making exercise fun and rewarding to help you reach your personal goals. She helps build confidence and knowledge for clients within the gym environment.
Specialisations
Jaimee Leigh qualified with a Bachelor of Sport and Exercise (Exercise Prescription and Training) at Massey University. She is excited to transfer what she learnt in her degree to her clients.
Through her studies, Jaimee dealt with a wide range of people and has the skills to help anyone — from sports teams to those rehabilitating from injury.
Jaimee believes that results come through enjoyment. This is how she trains and how she believes everyone should. Without enjoyment people don't stick to exercise.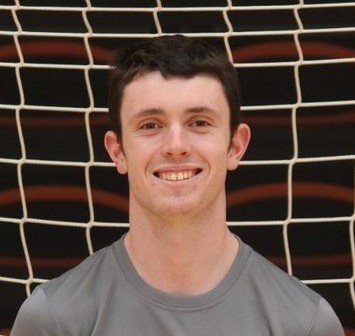 Ben Meyer
Email
Phone or text
Instagram
Ben's all about getting you moving your best.  He completed his Bachelor of Sport and Exercise at Massey in 2022, and has experience working with a range of clients from high level athletes, to those with compromised health.  

Ben believes that everyone who participates in physical activity is a "athlete", with their own unique goals and challenges.  For one person it may be running really fast, for another it may be being able to walk at all - they're both athletes he can help.  

Whether you're starting your fitness journey, or wanting to take it to the next level, taking that next step is scary.  It's important to have someone in your corner so you can be comfortable taking that leap towards your goals. 

Hence the name - Leap Athletic

Massey Sport and Recreation Centre, Manawatū (Palmerston North) campus
Hours

Monday to Friday, 6am to 10pm; Weekends 9am to 8pm (Semester One and Semester Two)

Location

Orchard Road
Massey University
Palmerston North
New Zealand 4442