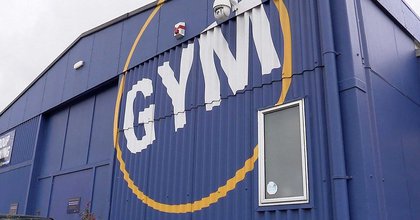 Gym facilities
The Massey University Gym in Wellington is fully supervised. That means there's always someone to give you a hand if you need it. It also means we can have more fun and use challenging equipment that you may not be able to use on your own, like climbing ropes.
Within the gym we have a large range of different equipment so you can work out how you want, such as:
cardio equipment
functional training equipment
cable machines
strength training equipment
boxing equipment.
Group training room hire
Hire the group training room space for your next event, workshop or training session. It's an 82 square meter room that's fit out with state-of-the-art commercial exercise equipment. The equipment can be set up however you need it.
Hire rates
Current gym members
$60 per hour
$95 per hour with trainer supervision
Non gym members
$80 per hour
$105 per hour including trainer supervision
Seminar hire
How to hire training space
To enquire about hiring the gym, call +64 4 979 3788 or email gym@massey.ac.nz.
Electric bike rental
We have two electric bikes for hire for Massey University students and staff. The bikes are free to hire. They have adjustable seats and are suitable for people between 155cm and 185cm tall.
Each bike comes with:
a water proof bag
bike lock
helmet
high visibility vest.
Bike rental rules
What you need to know before renting a bike:
you may only rent a bike for a maximum of 2 hours
bikes must be returned before 6.00pm on weekdays and before 4.00pm on weekends
bikes are for road use only.
How to book a bike
To book an e-bike, call +64 4 979 3788 or email gym@massey.ac.nz. Or simply pop into the gym and find out if it's available.
Terms and conditions
The Massey University gym keep the bikes in great condition, checking tyre pressures, breaks and gear shifting on a weekly basis. The bike is your responsibility while you rent it. We expect you to return the bike in the same condition it left in.
If the bike is stolen, has missing parts or is damaged we will seek recovery of costs from the rider. We recommend you lock the bike and take a photo of it while you are at your destination.
Car parking
A small number of car parks are available for Massey University gym members. Once you have parked your car, collect a parking pass from the gym reception. There are a limited number of additional pay and display car parks available at Entrance A on Wallace St.
Failure to display an appropriate permit may result in the issuing of a $50.00 payment notice by CarePark Ltd. CarePark operate independently of Massey University gym.
Massey University Gym, Wellington
Hours

Monday to Friday, 6am to 9pm

Saturday and Sunday, 9am to 5pm

Email

Phone

Massey internal extension

Location

Building T32, Gate C,
1 Wallace Street, Mt Cook