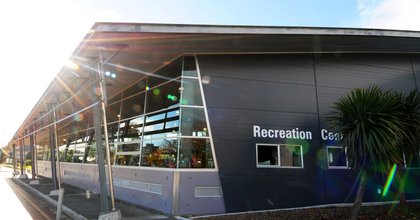 Massey is New Zealand's defining university. We are known for:
our ground-breaking research
our distinctive mix of campus-based, distance and international teaching
our commitment to innovation
our close links with the local communities.
We currently employ over 3,500 people, both full and part-time, at our three main campuses in Auckland, Palmerston North and Wellington.
We look for the best and brightest individuals to join our team. We are committed to our staff and we offer them a wealth of opportunities for a rewarding career – not just a job.
Study
As a Massey employee, you can enrol in courses and programmes for approved Massey study. Tuition fees may be paid for by Massey provided you:
meet the New Zealand government criteria for domestic fees rates
have a term of employment of at least three years duration or are employed as a Graduate Assistant or Assistant Lecturer
Have made satisfactory progress in previous study when Massey has met tuition fees
Leave
In addition to minimum legal leave entitlements, in many cases (depending on your employment agreement) Massey offers a number of additional entitlements.
Superannuation and KiwiSaver
Massey offers the UniSaver superannuation, made up of two schemes. Massey also offers the KiwiSaver savings scheme. Depending on your eligibility, Massey will make contributions of up to 6.75% to the UniSaver scheme or up to 3% to the KiwiSaver scheme.
Workplace insurance
Workplace insurance gives financial security for you and your family if you are unable to earn an income through illness, accident or premature death.
This special plan has been established with the Universities of New Zealand to offer Massey employees reduced premiums.
New staff members who enrol with the scheme within 75 days of starting employment will be automatically accepted (some conditions apply). For more information:
Health insurance
Southern Cross health insurance is available for you and your immediate family at significantly reduced rates through the Massey University group scheme.
For more information about Southern Cross health insurance:
Relocation and immigration
A comprehensive relocation package is provided for some International appointees who are offered a contract in excess of three years.
Immigration New Zealand requires anyone who is working in New Zealand to hold a current valid visa and work permit that allows them to take up and remain in that position of work.
The application process can be lengthy so we recommended that you apply for a visa as soon as you receive a letter of offer from Massey.
We are an accredited employer for immigration purposes.
Eye tests
After one year of employment, if you are engaged in computer-related work for at least half of a full-time position, you can get a free eye test.
You can get further tests every two years or more by applying through your manager.
Depending on your circumstances you may also qualify for the cost of standard lenses or contact lenses, and/or glasses frames.
Employee Assistance Programme
Employee Assistance Programme Services (EAP) provide professional and specialist assistance to Massey employees for a wide range of issues that can affect work performance.
This confidential service is available to all employees of 0.5 FTE (Full Time Equivalent) or greater who have an employment agreement of 12 months or more.
Professional development and training
We are committed to continuous employee training and development. Employees, with their manager's support, are able to access a wide variety of opportunities.
Professional development is available to support:
on-going teaching
research
leadership development
technology.
Gyms
Massey has excellent recreation centres on all three campuses and offers competitive discount membership rates to all employees.
Massey's sport and recreation centres
Transport
Massey University has a free bus service for students and staff travelling to the Palmerston North campuses from within Palmerston North.
You need a Massey confirmed Bee Card to get free bus travel around Palmerston North City.
All permanent and fixed-term Massey staff are able to use this service by presenting their bee card to the bus driver when they get on the bus heading to or from the campus.
Benefits and support for parents
Massey is pleased to offer a range of benefits and support for parents. This includes:
6 weeks of parental leave on full pay to employees who are expecting a baby or about to adopt, in addition to that provided by the government
parents' rooms on all campuses
time and private facilities in the workplace for breastfeeding (or expressing milk), wherever possible.
Staff are also eligible to use the early childhood education centres on the Manawatū and Auckland campuses. After school childcare and holiday programmes are also available on the Manawatū campus.
Our culture
We embrace diversity, talent and performance, and provide our employees with an extensive range of opportunities to develop intellectually, professionally and personally.
Our employees are passionate ambassadors for Massey and we ensure that they are well supported to do this.
Rainbow Tick certified
We are proud to be a Rainbow Tick certified organisation. This achievement confirms our commitment to the Rainbow community.
Smoke-free campuses
Massey is committed to providing a healthy and safe work environment for all staff and students. We are support New Zealand's commitment to being smoke-free by 2025.
Tiriti-led
We are deeply committed to being a Tiriti-led university, demonstrating authentic leadership in contemporary Aotearoa New Zealand as we uphold te Tiriti o Waitangi, the founding document of our nation, and its principles through our practice. We embrace this not just as an obligation but as a real opportunity for the nation and its people.
Staff Recruitment Team
Email

Location

Physical/courier address
Staff Recruitment
People and Culture
Tennent Drive
Massey University
Palmerston North
New Zealand

Postal address
Human Resources (PN 202)
Staff Recruitment
Massey University
Private Bag 11 222
Palmerston North 4442
New Zealand

All general enquiries should be directed to the Massey University Contact Centre.
Go to our vacancies website to find academic and professional staff vacancies.
Massey has three campuses – Auckland, Wellington and Manawatū campus in Palmerston North.
Learn about the history of Massey and its growth from a small agricultural college in Palmerston North to today.