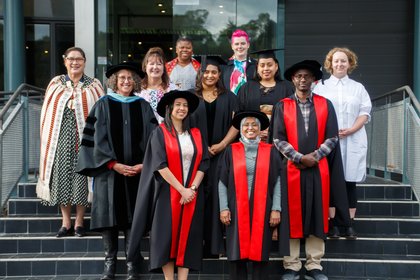 Manaaki New Zealand offers scholarships to citizens from developing countries studying full-time at a New Zealand university or tertiary institute. Te Kunenga ki Pūrehuroa Massey University administers the various responsibilities within the guidelines and policy as they relate to the Manaaki scholars, who choose Massey as their study destination.
The scholarships provide academic opportunities for recipients to contribute to social and economic development in their home country. For this celebration, we had students from Egypt, Kenya, Columbia, Jamaica, Tonga and the Solomon Islands.
The scholarships are offered in specific subject areas relevant to the development needs of the recipient's home country, with the aim of enabling the recipient to make a positive difference when they return home. For Massey, these are areas such as agriculture, horticulture, veterinary science, commerce, climate change, aviation, energy, emergency management and education.
Head of Student Registry Diana Kessler says this scholarship opens doors for students to pursue their education and bring positive change to their communities.
"It's always such a beautiful celebration to recognise the hard mahi these students have put in to complete their studies, as they prepare to return home to take their learnings back to their home country. Both the Student Achievement and Student Registry teams are involved with the scholars before they commence and throughout their study journey. We look forward to witnessing the infinite opportunities that await them when they return home."
Each year Massey hosts completion ceremonies for the Manaaki Scholars as the timing of their completion does not align with formal graduation. This is the first of two ceremonies to take place in 2023, with the second taking place in October 2023.
The Manaaki New Zealand Scholarship is funded through the New Zealand Aid Programme and is administered by Education New Zealand (ENZ), in partnership with the New Zealand Ministry of Foreign Affairs and Trade (MFAT).
Find more information on the Manaaki New Zealand Scholarship here.
Thursday 25 May 2023
Nine members of staff were among those graduating across eight Auckland ceremonies this week.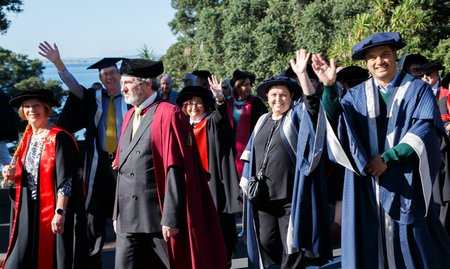 Wednesday 31 May 2023
Doctor of Philosophy graduate Dr Areef Shaik saw a real need for a more fit for purpose lifejacket for emergency responders in India, where flood events occur every year due to the tropical monsoon climate.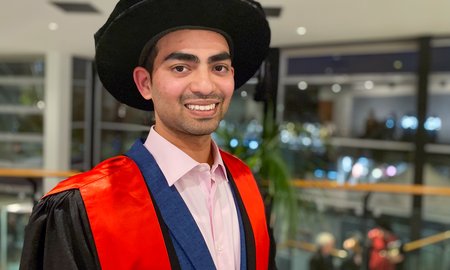 Wednesday 10 May 2023
The journey to complete a Master of Nursing has served to further ignite the passion Tania Bailey, Te Āti Haunui-a-Pāpārangi, Ngāti Rangi, Te Ātiawa, Ngāti Mutunga, has for reducing health inequities for Māori.