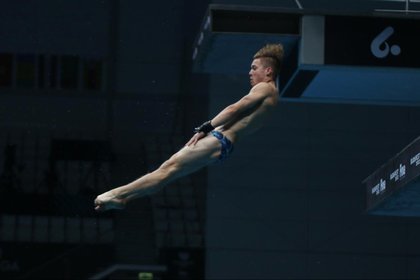 While he spent most of his youth playing rugby, Luke made the switch to diving when he was 12 and hasn't looked back. By the age of 15, he had two silver medals under his belt for synchronised diving from the 2019 FINA Diving Grand Prix, and has only grown more committed to the sport throughout the years.
Over the past two months, Luke has competed in a number of events, including the 19th FINA World Championships in Budapest, and the Grand Prix in Italy. This month, he'll be travelling with his team to the United Kingdom for a training camp in preparation for Birmingham.
Heading to the Games as a debutant, Luke says he's ready to dive deep into his talent and training to achieve the goals he's set out for himself, and to make his country proud.
"I feel immensely humbled and privileged to be able to represent New Zealand at the Games. My hope going in is to get into the finals for both my 10m individual, and in the 10m synchronised with my teammate Arno Lee. I'm also hoping to gain a personal best."
The complexity that goes into perfecting a dive is one of Luke's favourite things about the sport. He says there's a whole language to the sport hidden beneath the water that spectators watching from home might be unaware of.
"One of many aims in diving is to have the least amount of splash possible, which is called a rip, and what's fun about diving is how hard and sophisticated the entry into the water can be. There's a whole kind of language that is used to describe dives – these are called dive numbers – so every possible dive has a dive number, but it's all done in a way that is easy to read once you learn what each number means."
Luke says he's looking forward to meeting the other athletes from New Zealand during his time in Birmingham, as well as other athletes from a range of sports across the Commonwealth.
In a year of firsts, 2022 also marks the beginning of Luke's university career. He began his Bachelor of Business Studies with Massey in February, saying throughout his life he's always had an interest in business and an entrepreneurial mind.
There were many factors that went into the decision of which university to attend, but Luke says having his sporting commitments be supported while he studied was the most significant.
"I found from my own research and from people I know that Massey does a great job at supporting athletes like myself with their studies. I have a busy schedule every day whether it's training, work, or my studies, so having a campus so close to me has also made it a great option. I applied for the Massey Academy of Sport Scholarship and was successful, so now I'm halfway into my first year and couldn't be happier about my decision."
Luke says initially, it was difficult finding the right balance, but he's begun to find his rhythm.
"Alongside training and study, I also work 16 hours a week, so I have very little free time. But I've found over time, picking up a routine has helped me maintain focus and motivation for my studies and my training. Learning ways to fully optimise my time has been a gamechanger to balancing everything while also looking out for my mental wellbeing."
Outside of his busy schedule, Luke spends his downtime hanging out with friends and enjoying another of his passions: working on his car.
He says he's grateful to be surrounded by his mum, dad, and older brother, who are his biggest supporters in everything he does, and that he's learnt a lot about himself as he continues to strive in both his sport and academic career.
"It's definitely not easy doing what I do, day after day, but I've learnt that I have drive. I've found it's important to set goals and find the motivation to push myself to be the best I can be, not only in my academic and sporting life, but as a person too."
Monday 11 July 2022
At just 24 years old, Silver Fern Maia Wilson, Te Ākitai Waiohua, Te Rarawa, Ngāti Te Ata Waiohua, has been a pivotal member of the national netball side for five years now. She faces her first major tournament this month at the Games in Birmingham.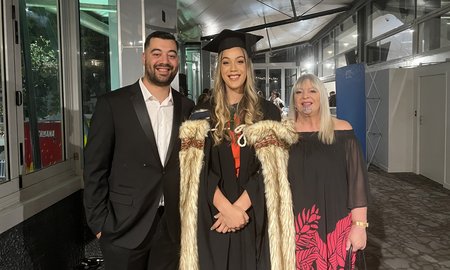 Monday 20 September 2021
White Fern Hannah Rowe is currently on a six-week tour in the United Kingdom, juggling her studies with her passion for cricket.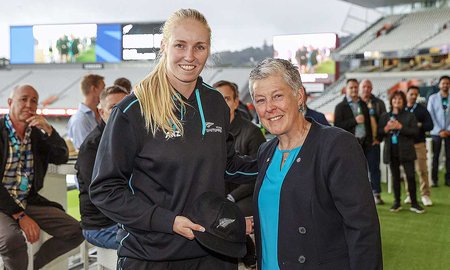 Friday 23 March 2018
Sodium bicarbonate, more commonly known as baking soda, is one of the most commonly used performance-enhancing substances by athletes.