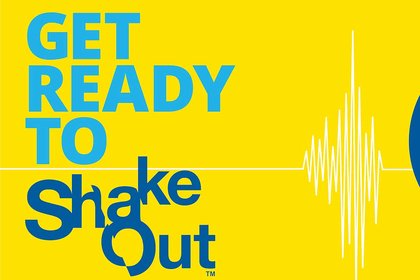 Last updated: Thursday 1 December 2022
Massey University is yet again taking part in the New Zealand ShakeOut, a national earthquake drill and tsunami hīkoi.
The university is one of nearly 500,000 participants currently registered for the annual drill exercise.
The drill will take place at 9:30am on Thursday, 28 October. If the date and time don't work for you, you can ShakeOut any time within two weeks and still be counted.
Massey has partnered with the National Emergency Management Agency (NEMA) in various ways for nearly 15 years, and under the current strategic partnership for five years. 
Director of the Joint Centre for Disaster Research (JCDR) Professor David Johnston describes this as a "strategic partnership aligned with the Resilience to Nature's Challenges National Science Challenge and QuakeCoRE."
The partnership has enabled the university to use research projects for real world impact and given students the opportunity to engage with practitioners and learn about the broader research context in New Zealand.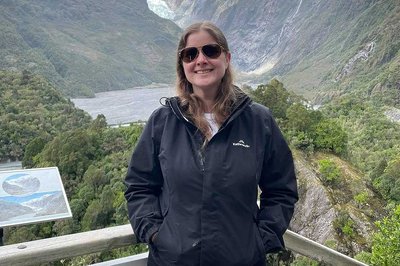 Dr Lauren Vinnell who is based at the JCDR, has been working with a team since 2018 to evaluate the ShakeOut drills in New Zealand. They surveyed people 11 months after the drill and compared those who did and didn't participate.
"The data shows that people who participated have a much better understanding of how to protect themselves during an earthquake. Looking at how people get injured in earthquakes, we have some convincing evidence that drop, cover and hold will reduce the chance of injury. We're leading the way for producing evidence for benefits of the drill - if you participate in the drill, you're more likely to know how to drop, cover and hold and do it during earthquakes, which means you are less likely to be injured."
Find out more about Dr Vinnell's research in this video.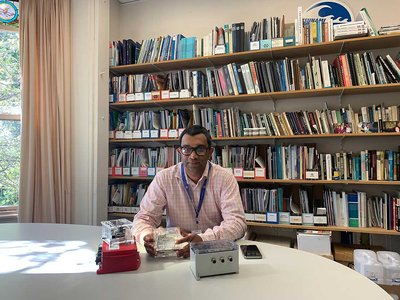 Dr Raj Prasanna who is also based at the JCDR says the team at CRiSiS Lab is looking at earthquake early warning devices that can be placed in people's homes.
"The devices we are looking at are dedicated to detect ground motion, they are better compared to what you get in mobile phone devices." 
He is leading a project, co-funded by Massey University and the Earthquake Commission (EQC), to develop a low-cost community-based earthquake early warning system in New Zealand. You can read about the project here and watch Dr Prasanna's recent interview with One News here.
Here is what you can do to get ready for ShakeOut 2021:
Sign up for ShakeOut 2021.
Save the date on your Outlook calendar (9:30am Thursday 28 October)
Learn how to Drop, Cover and Hold.
Check if your home or other places you frequent are within a Tsunami Evacuation Zone and know where to go to get to high ground. None of the Massey campuses are within Tsunami Evacuation zones. Remember – long or strong, get gone.
Review the information at What to do in different situations, so that if you are driving, in bed or in an elevator for example you will know what to do to keep yourself safe.
In an emergency, you can be stuck at work, without immediate transport home. Individuals should discuss with their friends or whānau their personal emergency plan. This covers things like who will pick up the kids, and how you might get home if the roads are closed or unusable.
Create a 'getaway' kit so you have ready access to essential supplies such as personal medications, spare walking shoes, list of personal contacts, sanitary items, toilet paper.