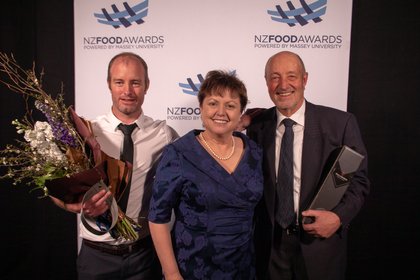 Last updated: Thursday 4 May 2023
Entries for the 2023 New Zealand Food Awards are now open and award organisers are encouraging all food and beverage producers, large or small, to enter to showcase their products.
For more than 35 years the New Zealand Food Awards, owned and operated by Te Kunenga ki Pūrehuroa Massey University, has enabled food and beverage producers to showcase their latest and greatest creations by celebrating innovation, excellence and sustainability. 
The awards play an integral role in the industry by providing a platform for local food and beverage producers to make their mark in the sector. It's an opportunity for all players in the industry ranging from primary food producers to food service providers, ingredient supply companies and everything in between to get involved.
Vice-Chancellor Professor Jan Thomas says it's always exciting to see the New Zealand Food Awards programme get underway, culminating in the gala dinner in October.
"This year, Massey University is excited to take the programme back to its roots where science, food technology and innovation shine.
"These awards are a highlight of the university's calendar and an important milestone for the food and beverage sector in Aotearoa New Zealand. We're so proud to have been delivering the awards for so many years, as they continue to go from strength to strength.
"The awards recognise the excellent mahi being done in the industry every day and celebrates the cutting-edge innovation that defines the best Kiwi products. Every year we are impressed by the calibre of the entries, and I know 2023 will be no exception."
Massey University is proud to be principal partner and owner of the New Zealand Food Awards. The university's involvement stems from the leading role it plays within food-related education and research in New Zealand and globally, for a range of health and science programmes and research centres. From food science and product development to nutrition and dietetics, as well as farming and horticulture, Massey's name is synonymous with New Zealand's innovative food sector.
Categories and judging
There are 10 categories this year, with products and business judged across two areas:
Product awards
Business awards
Each category has set criteria and only entrants exhibiting the highest levels of the New Zealand Food Awards' core values of innovation, sustainability and excellence will progress to being named a finalist, winner and supreme winner.
The judging process is built on the pillars of technical capability, consumer acceptability, regulatory compliance and food quality and safety. Entries are required to meet their category criteria and baseline scoring for each judging phase to progress. This ensures consumers can trust any brand wearing the New
Zealand Food Awards quality mark, know the product is manufactured here in New Zealand and that it represents outstanding food technology, production, manufacturing and marketing.
Businesses have the opportunity to enter in up to three categories.
The Massey University Supreme Winner, announced at the gala dinner at the Aotea Centre in Auckland on 19 October, is selected from the winners of each of the individual category awards.
The New Zealand Food Awards proudly appoints a panel of New Zealand's leading food and beverage experts in their fields as judges. The judges represent a cross-section of industry disciplines, including technical judges, sustainability and commercial specialists, scientific experts, regulatory guides and more. This ensures a rigorous judging process supported by diverse opinions and perspectives, which is crucial when critically considering the best of what Aotearoa has to offer.
The awards programme is made possible with the support of Countdown, Cuisine Magazine, BNZ, New Zealand Food Safety, New Zealand Food Innovation Network, AsureQuality, FoodHQ, FMCG Business, The New Zealand Institute of Food Science & Technology Inc., XPO Exhibitions and Villa Maria.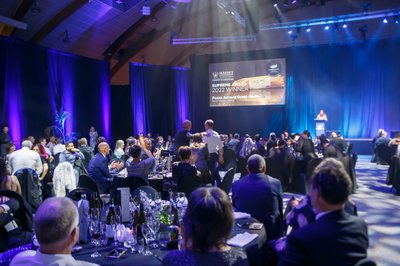 2023 Categories
Product Awards
Artisan – Sponsored by Cuisine
Below Zero – Sponsored by FoodHQ
Beverage
Chilled - Sponsored by Countdown
Health and Wellbeing
Novel – Sponsored by New Zealand Food Innovation Network
Pantry – Sponsored by Countdown
Primary Sector – Sponsored by New Zealand Food Safety
Product Lifetime Achievement Award – Sponsored by AsureQuality
Business Awards
Business Innovation – Sponsored by BNZ
Key dates
1 May – Entries open
31 May – Entries close
26 – 30 June – Judging week
16 August – Finalists announced
18-31 August – People's Choice voting open
19 October – Gala dinner and winners announced, Aotea Centre, Auckland, 7pm-11pm
For more information, visit www.foodawards.co.nz
Or follow the New Zealand Food Awards on social media:
Wednesday 17 August 2022
All aspects of sustainability are on display in this year's New Zealand Food Awards finalists, which include Wild Venison Terrine, Beef and Blue Cheese Sausages, and Native Bush Cultured Butter.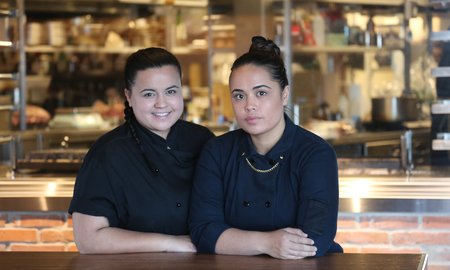 Monday 2 May 2022
Entries open today and close on 31 May. The awards will be announced at a gala dinner in Palmerston North in October.