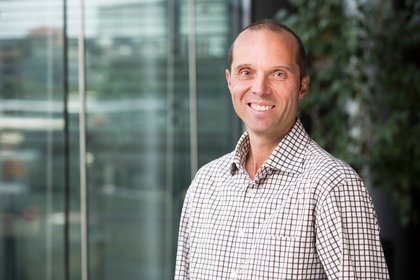 Professor Bodo Lang has joined Massey in the newly appointed role of Professor of Marketing Analytics. He brings with him extensive experience in both the commercial and academic sectors, as well as a wealth of knowledge in advertising, market research and management consulting.
He has worked in these fields in Germany, Singapore, Australia and New Zealand.
Professor Lang's main areas of research include marketing communication, particularly social media influences and online and offline word of mouth communication.
"I enjoy researching topics with strong practical relevance. An area I have investigated is services marketing in contexts such as the sharing economy, for example, AirBnB and Uber. I also enjoy research at the interface of marketing and public health, such as research to reduce purchase and consumption of alcohol, vaping and sugary beverages. Social and sustainable marketing is also important to me and I'm involved in research in food labelling, food waste and gene-edited food," he says.
Individually and as part of research teams, Professor Lang has received 25 internal and external research grants with a total value of more than $2.8 million. He has received four awards for his research and with more than 2,400 citations on Google Scholar, his research impact places him in the 75th percentile of full marketing professors at the top universities in Australia, Canada, New Zealand, the United Kingdom and the United States.
Professor Lang says real-world impact is very important to him when it comes to research.
"I want my research to make a difference. This real-world impact can come in many forms, such as conducting research with strong implications for businesses, not-for-profits, or policy makers such as local and central government."
Among other courses, Professor Lang will focus his time on the Master of Analytics (Business) qualification, which is one of the longest-running analytics qualifications in New Zealand.
He says seeing his students succeed is when he feels most proud.
"When my master's or PhD students are successful, whether it is publishing in a highly-rankedacademic journal, or engaging with the media about their topics, seeing those I work with achieve success gives me a deep-seated satisfaction."
When asked what the best piece of advice he's ever received is, Professor Lang says it was something one of his former managers used to say: 'Work is meant to be fun too'.
"Being considered empathetic and light-hearted is important to me. As academics it is quite easy to become a little obsessed with one's research and to lose sight of the bigger picture and the importance of work to be enjoyable as that will affect productivity.
"This 'enjoyment arousal' is a philosophy I carry into class as well. There is no doubt in my mind that students work better if they are enjoying the learning process."
Associate Head of the School of Communication, Journalism and Marketing Associate Professor Nitha Palakshappa says, "Bodo brings a valuable combination of relevant and impactful research alongside a real interest in external engagement. We are pleased to have him join our team."
Professor Lang comes to Massey from the University of Auckland, where he was an Associate Professor and Head of Marketing.
Tuesday 17 January 2023
Sought-after management academic Professor Jarrod Haar, Ngāti Maniapoto, Ngāti Mahuta, is returning to Massey University as Dean's Chair in the School of Management.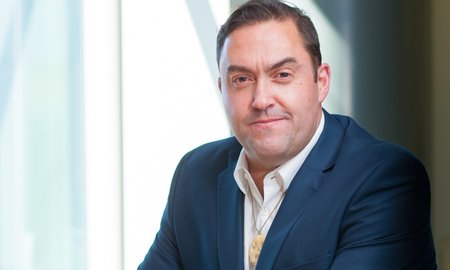 Thursday 7 March 2019
Professor Malcolm Wright has been appointed to the MSA Charitable Trust Chair in Marketing, which is funded by philanthropist and Massey University alumnus Matthew Abel.