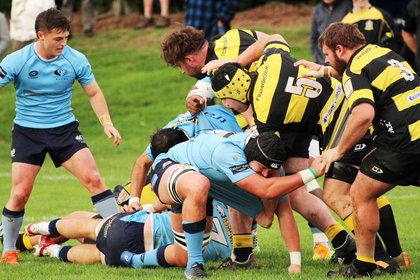 Last updated: Wednesday 22 June 2022
The Manawatū campus hosts home games for various Massey sports teams every weekend. In recognition, an annual event is held to celebrate the players, coaches, and managers who make it happen.
This year's event had an exciting line-up of Massey's premier teams playing on their home turf, which included top-level tertiary teams in hockey, football, rugby, and netball.
Despite an unfavourable forecast of wind and rain, the weather held off and made for an enjoyable day for all involved. With only one football game being deferred due to illness, all other games went ahead as scheduled.
The Massey rugby teams had a standout day, taking away four wins from four games, while the Massey football teams won four games out of six, with one draw. The netball and hockey teams had some fierce competition, resulting in a number of close games.
An after-match function was held at the Sport and Rugby Institute for players, coaches, and guests to come together to celebrate. The gathering provided an opportunity for the teams to acknowledge their champions and all those who support the teams on and off the field each week.
Massey's Wellbeing and Clubs Coordinator Esther Rush says the day provided an exemplary show of the sportsmanship, camaraderie, and talent that is the pinnacle of club sport at the university.
"It was a great day. We had some exciting sport on offer, saw some great results, and the players and coaches enjoyed the chance to get together after the games. A massive well done to everyone involved. I'm looking forward to seeing what the next year of club sport at Massey brings."
Monday 23 May 2022
The Massey women's team placed for the first time at the University and Tertiary Sport New Zealand (UTSNZ) 3x3 Basketball Championship, beating out University of Waikato to take the bronze.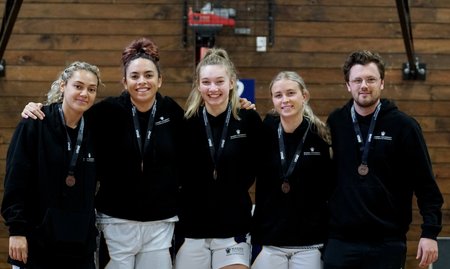 Tuesday 14 June 2022
A new partnership between Massey University, the Massey University Football Club and local club Breakers Red Sox Junior Football Club (JFC) has established a new pathway to excellence for junior footballers in Palmerston North.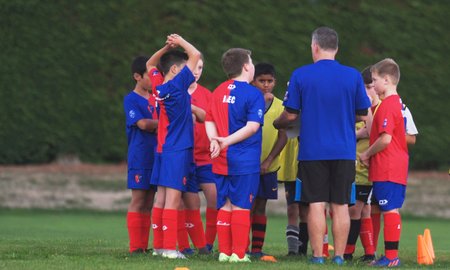 Thursday 25 June 2020
A new world-class hockey turf is now available for the Manawatū community