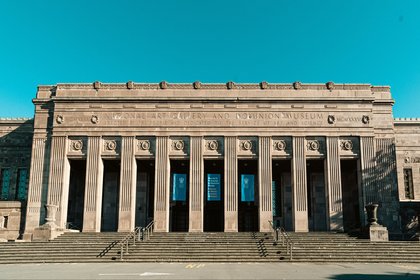 Last updated: Thursday 18 May 2023
The programme, which attracted more than 300 students at the start of the year, features majors across animation, factual production, film production, game production, immersive media, media technology and visual effects.
In addition to providing state of the art facilities for BSA undergraduates, as the Academy develops, it will function as an umbrella for many new and critical screen industry initiatives, providing exciting new facilities for our students and the region, as well as a platform for developing research and sector-relevant thought leadership.
Toi Rauwhārangi College of Creative Arts Pro Vice-Chancellor Professor Margaret Maile Petty says Wellington is the perfect location.
"As a UNESCO City of Film and a highly recognised global screen-sector leader, the city continues to make significant contributions to the global disruption and convergence of film, game, and interactive content mediums, and indigenous storytelling.
"Leveraging Wellington's long established global expertise and award-winning talent in concept design, storytelling, visual effects, game development and creative technologies is a clear priority for the region. Massey recognises this priority, and the Academy has been established to directly and meaningfully immerse our students, researchers, and stakeholders into this vibrant screen ecosystem," Professor Maile Petty says.
The National Academy of Screen Arts will provide a culturally responsive environment with state of the art studios and spaces capable of supporting screen production, creative technology, education, industry research, and enterprise development, as well as supporting community events and projects.
"Wellington is internationally recognised as a screen and creative technology centre of excellence. The Academy will serve the evolving and high global demand for qualified, skilled creative technology talent. It will develop and support Aotearoa New Zealand's current and future talent through world-leading, future-focused academic and professional development programmes, research, mentorship, and internships for students, industry, and the wider community. Our aim across all of our programmes is to deliver industry-ready graduates," Professor Maile Petty adds.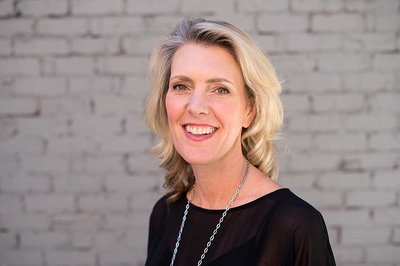 Deputy Vice-Chancellor Māori Professor Meihana Durie, Rangitāne, Ngāti Kauwhata, Ngāti Raukawa, Ngāti Porou, Rongo Whakaata, Ngāi Tahu, says the Academy will bring significant opportunities for Māori.
"The announcement of the National Academy comes at a time when Māori creative endeavour and contribution to screen arts both in Aotearoa and around the world is at an all-time high. With the rapid increase of Māori-produced content across film, television, animation, gaming, augmented reality and multimedia, the door is now wide open to the next generation of Māori content producers, creators and innovators to access a programme and facilities that will propel our ākonga into the future."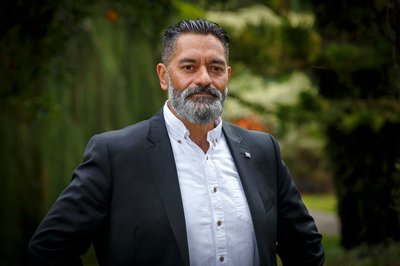 Professor Durie believes the Academy will also build on other recent initiatives in the creative arts space.
"The establishment of the National Academy on our Pukeahu Campus brings another distinctive dimension to the student journey here, particularly alongside our Marae, Te Rau Karamu. Importantly, both the Academy and our Marae draw insight and guidance from our Te Atiawa leaders and their strong support of the Academy is important to us.
"Te Whanganui-a-Tara itself is currently burgeoning as a creative hub for Māori creatives and the Academy we hope will over time become a beacon for Indigenous creatives from other First Nations. One only has to look at kaupapa such as the Māoriland Film Festival to know that Māori and Indigenous creativity across multiple mediums is thriving and the Academy now brings with it exciting new opportunities and pathways for our students."
The university is significantly investing in a physical home for the Academy, in one of New Zealand's most iconic buildings, the former Dominion Museum. Renovations are underway and include the refurbishment of the Great Hall as a screen arts studio with new acoustic treatment, a lighting grid, a virtual filming facility, as well as a performance capture stage, computer labs, and production and edit suites. The original theatrette is undergoing a refit for its new role as a cornerstone industry and community space. The Academy will also benefit enormously from the proximity of Massey's existing Commercial Music programmes and studio facilities.
The Academy will develop, and host targeted professional development and short courses for industry, in fit-for-purpose facilities and collaboration spaces and will actively serve industry and community projects with tailored events and innovative programmes supporting screen sector priorities.
Wednesday 7 September 2022
Massey University's new Bachelor of Screen Arts with Honours (BSA Hons) will ensure that students graduate as highly employable screen professionals, with both specialist training and transferrable skills to match the development of the screen industries in Aotearoa New Zealand and internationally.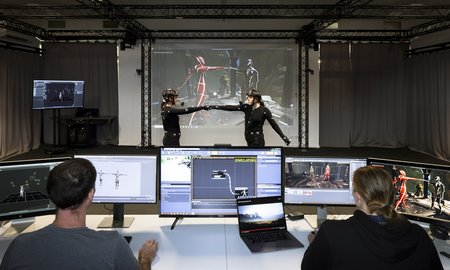 Tuesday 22 February 2022
Te Kāhui Toi, under the leadership of Professor Ngātai Taepa and Associate Professor Kura Puke of Toi Rauwhārangi College of Creative Arts, has been awarded a Purple Pin for the design of Te Rau Karamu Marae on the university's Pukeahu Campus (Wellington) in the Toitanga (Māori design) category.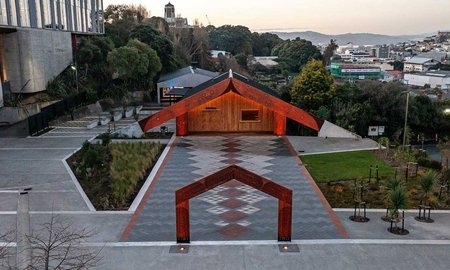 Tuesday 11 January 2022
Massey University has appointed Professor Margaret Petty as Pro Vice-Chancellor Toi Rauwhārangi College of Creative Arts (CoCA).