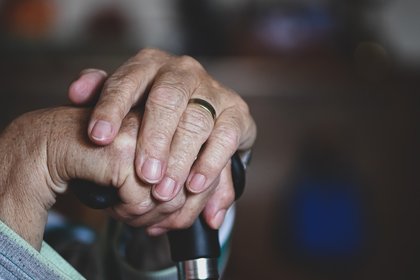 Dietetics masters student Phillipa Darroch has had her article Sarcopenia Prevalence and Risk Factors among Residents in Aged Care published in international journal Nutrients. The article details research into the prevalence of sarcopenia and associated risk factors among older adults living in three residential aged care (RAC) facilities in Auckland. School of Sport, Exercise and Nutrition staff, including Lecturer Wendy O'Brien, Postdoctoral Fellow Hajar Mazahery and Professor Carol Wham also contributed to the article.
A total of 91 older adults were recruited for the study, and assessed for sarcopenia via evaluations of body composition, grip strength, skeletal muscle mass in relation to height, and gait speed. The adults were also assessed for malnutrition, which has previously been determined as a predisposing factor to sarcopenia. It was found that 83 percent of residents were malnourished or at risk of malnutrition, and 41 per cent were sarcopenic. The study is the first to assess the prevalence and risk factors of sarcopenia using the European Working Group on Sarcopenia in Older People (EWGSOP) criteria within the New Zealand RAC setting.
Phillipa says the findings highlight the need for regular malnutrition screening in residential aged care. "Frequent malnutrition screening is indispensable in aged care settings as it provides a strategy to identify those at risk early. This allows for interventions to be put in place before these conditions progress."
Professor Wham says the idea for the research stemmed from previous investigations designed in collaboration with Waitemata District Health Board in 2013. "This work created a swell of awareness about the extent of malnutrition in older adults in our communities, in hospitals, and residential care. Malnutrition leads as one of the predisposing factors to sarcopenia, which was recognised as a reportable chronic disease in October 2016. Sarcopenia leads to falls, fractures, and functional loss, with significant burden placed on individuals and the healthcare system."
Work in this area has also informed the publication of An evidence-based guide for the identification and nutritional management of malnutrition and frailty in the Australian and New Zealand community in March this year. The guide was developed by a multidisciplinary panel of experts, including Professor Wham, and provides practical guidelines for healthcare professionals to identify and manage malnutrition and frailty among adults in the community setting.
Professor Wham says, "Adequate nutrition in older people is an issue that rarely received the attention it deserve, but it's a modifiable factor that can improve quality of life, independence, and overall health."
She adds that an Australian study indicated nutrition often ranks low on the list of care priorities in RAC, but in a survey conducted by the International Association of Gerontology and Geriatrics, RAC experts identified improving nutrition as one of the top five international research priorities in this setting.
Thursday 5 October 2017
New Massey University research highlights the importance of screening for risk of malnutrition among older people as a preventative health measure.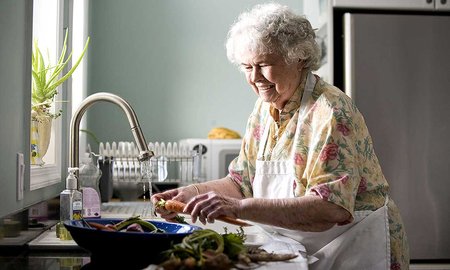 Thursday 27 May 2021
New research highlights more than a third (37 per cent) of older people who live in the community are at risk of malnutrition.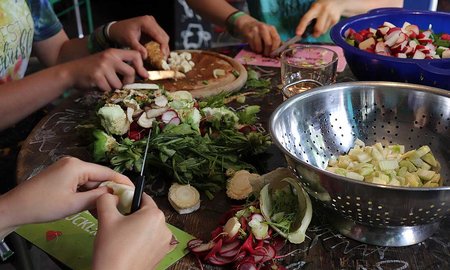 Wednesday 8 July 2020
A recent study reveals two thirds of respondents are at high risk of malnutrition.