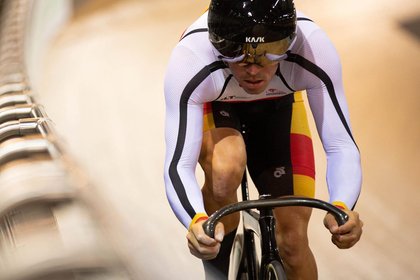 Born and raised in Invercargill, Nick relocated to the Waikato after high school to join the National Cycling Programme. Now, with Cambridge as his home base, he gets to travel the world with his bike and says he's honoured to represent New Zealand at the Games for a second time.
"It's always a privilege to put the New Zealand race kit on and wear the fern for the nation. The cycling track being used at the Games is where I raced my first ever Elite World Championships, so it makes it even more special. I'm looking forward to chasing the dream with a team of mates, delivering my role in the team event, and hopefully ending up with a medal for all the hard work. I'm also riding the one kilometre time trial, which is an individual event and where I need to live up to my nickname!"
When asked what his favourite thing about track cycling is, Nick says it's impossible to pump the brakes on the excitement that builds while competing – literally.
"There's nothing like the pure speed and adrenaline rush you get on race day. Something interesting about our track bikes is that they have a single, fixed gear which we have to select prior to racing and is a significant part of our performance. We also don't have brakes, so slowly back pedalling is the only way to slow down."
While Nick has his sights set on cycling success later this month, he's also been keeping busy outside of his training schedule, focusing on building a pathway to a future beyond sport through higher education.
"After sitting down with my High Performance Life Advisor, she steered me in the direction of Massey which stood out because of the convenient distance learning for athletes. The Stream platform allows me to work wherever my travels take me and is very user-friendly."
Nick says he wanted to pursue study in an area that would interest him and give him the right skills to use now and in the future. After completing a Diploma of Communication, Nick is now studying a Bachelor of Communication via distance.
"Being a professional athlete, it was important to me to find a course that would allow me to switch off from my sport and challenge me in different areas. Studying towards a Bachelor of Communication has aided me in my career, but also in areas of my life off the bike."
While it's not always easy juggling a busy sport and study calendar, preparation is the way forward, says Nick.
"It's been really rewarding to study and have a sporting career, because I know that I'm contributing to my future while doing what I love. That's why it's important for me to sit down at the start of a semester to see where racing and training clash with assignments and make a plan. It's always better to be ahead of your course work than behind, so if a race is coming up, I can focus on it and then put my head back down to jump back into study."
Though he keeps himself busy with sport and study commitments, Nick says it's important to find the time to unwind.
"I'm a keen fisherman. Having the ability to take my boat out on rest days resets me for my training and my study."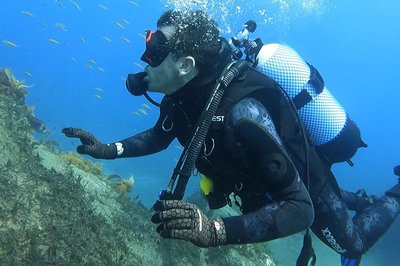 Thursday 14 July 2022
For 18-year-old North Shore local Luke Sipkes, being named as part of the diving team representing New Zealand in Birmingham this month is a childhood dream come true.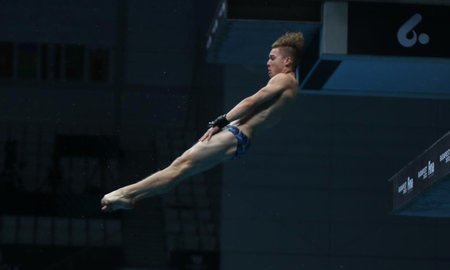 Monday 11 July 2022
At just 24 years old, Silver Fern Maia Wilson, Te Ākitai Waiohua, Te Rarawa, Ngāti Te Ata Waiohua, has been a pivotal member of the national netball side for five years now. She faces her first major tournament this month at the Games in Birmingham.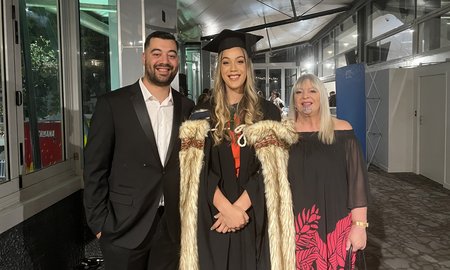 Monday 20 September 2021
White Fern Hannah Rowe is currently on a six-week tour in the United Kingdom, juggling her studies with her passion for cricket.