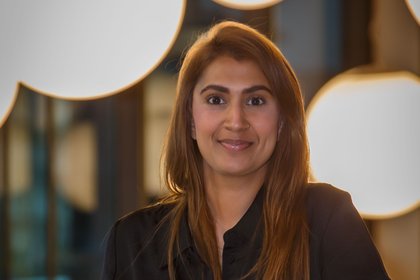 As the dawn's earliest light graces the shores of Aotearoa New Zealand, an assembly of dedicated and largely unrecognised champions - our social workers - prepare to commence another day's work. With National Social Workers' Day upon us, it is both fitting and necessary to pause, to shine a spotlight on these guardians of compassion and justice. To acknowledge their remarkable contributions, their resilience, their capacity to weather storms of human hardship with unwavering dignity.
I have been privileged to serve as one of these stewards of empathy, navigating the often turbulent waters of acute adult health within hospital walls and in the community, working with some of the most vulnerable children, whānau and families in Aotearoa. This wealth of experience has not only shaped me as a practitioner but has been crucial to my evolution as an educator.
Every day, social workers in Aotearoa and across the globe grapple with complex, heart-wrenching issues. Yet, in the face of adversity, they persist - firmly grasping the conviction that transformation is achievable and that every individual, every whānau, every family deserves to lead a life of dignity and opportunity. The practice wisdom they garner on the frontlines of human service is both a beacon and a foundation, shedding light on the path forward for future generations of social workers and grounding our profession's growth in the reality of lived experience.
As I reflect on our profession, I find it standing at a critical juncture. Aotearoa and the world are witnessing unprecedented social, political and technological changes that deeply impact the social work landscape - from a global health crisis to rising inequality, from climate change to the continuing struggle for social justice. Amid these complex issues, the need for competent, compassionate social workers has never been greater. As I look towards the future, our profession must continue to evolve, integrating new perspectives and adapting to changing realities while staying true to our core principles and values.
As educators, we have a key role to play in this ongoing evolution. We are tasked with preparing our students - the social workers of tomorrow - for the challenges they will inevitably face. But we also have the opportunity, and indeed the responsibility, to equip them with the skills to navigate these challenges creatively, ethically and with sensitivity. To instil in them the passion to be change-makers, to advocate and to empower.
It is essential that we continually adapt our teaching practices and curricula to equip our students with the resilience, adaptability and innovative thinking required in the face of such flux. And to do all this, we must draw upon our own practice wisdom, weaving it into the fabric of our teaching, bringing the realities of frontline social work practice into the academic realm.
Today, let's celebrate our profession, but let's also look to the future. Let us remember that each social worker represents a beacon of hope, an advocate for change and a champion for those often left voiceless. Let's use our collective practice wisdom to inspire, to motivate and to educate. The next generation of social workers stands ready. And it is our duty, as educators and practitioners, to guide them as they prepare to embark on this extraordinary journey of service, empathy and transformation.
Thirusha Naidoo is a Lecturer within Massey's School of Social Work. As a Registered Social Worker, she brings a blend of academic and practical insights to her role. Her academic journey includes a Master's in Applied Social Work, completed with Honours in 2012, accompanied by an intriguing fusion of health science and health promotion backgrounds. Her field experience encompasses a diverse array of roles, particularly in training, coaching, counselling and supervision within both hospital and community settings. Ms Naidoo's multidisciplinary approach enriches her lectures and pedagogy, bridging theory and practice to provide all-embracing, real-world learning experience for her students.
Tuesday 19 September 2023
By Head of the School of Social Work, Professor Kieran O'Donoghue.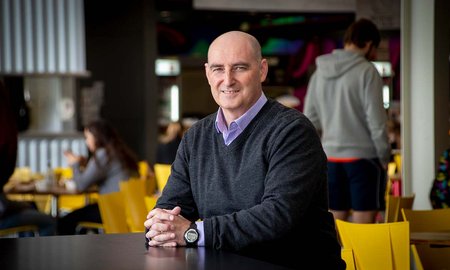 Tuesday 21 March 2023
By Deacon Fisher, Ngāpuhi.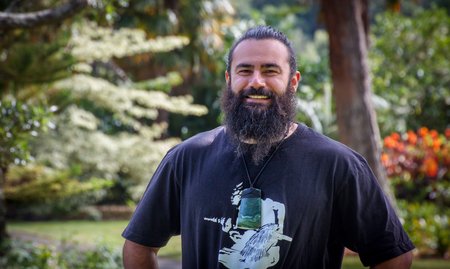 Wednesday 21 September 2022
This National Social Workers Day, Professor Kieran O'Donoghue reminds us of the essential work that this profession does day in and day out.