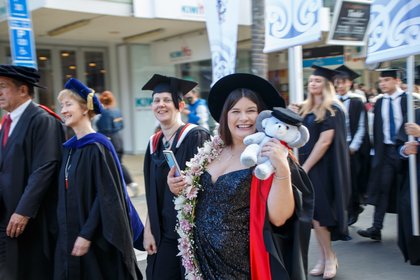 For her doctorate, School of Management lecturer Dr Zoë Port investigated the situational factors and outcomes experienced by multiple job holders in Aotearoa New Zealand, to identify the diverse types of multiple job holder that may exist.
She identified four distinct types, and her results confirmed that significantly different outcomes were experienced. "I wanted to understand what caused some people to thrive from this practice, while others appeared to really suffer – and the current research couldn't really explain it."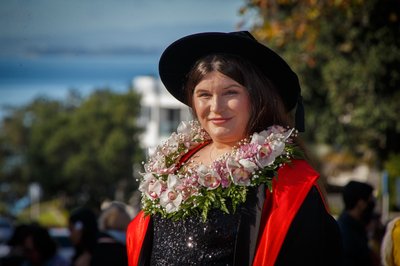 Dr Port says her findings provides guidance on which 'types' of multiple job holder should be of most concern to employers, society, and policymakers, while also illustrating the factors that contribute to positive experiences.
Dr Hannah Nguyen is a tutor for the School of Economics and Finance. For her PhD, she studied three topics relating to housing dynamics – investigating sources of house price variation, the connectedness between housing and oil markets, and the potential role of capital gains in smoothing consumption.
Dr Nguyen says there is an ever-increasing demand for understanding the housing market's dynamics, given its position in wealth and consumption, financial markets, and general economic wellbeing. Her research provides a variety of new results and fills three voids in the housing market dynamics literature theoretically and practically.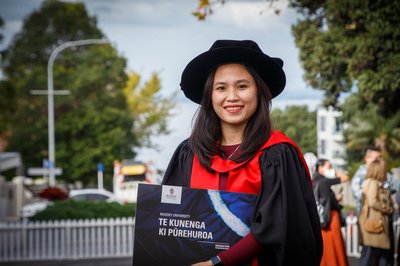 Dr Josephine Malenga is a course instructor within the School of Management. Her PhD used social exchange theory to investigate the relationship between the concepts of the organizational context and the perception of balance. This is all-important in understanding the concept of work-life balance and its importance. She found that employees are more likely to have positive perceptions of balance when their organisations promote a supportive culture, that employee expectations can shape their perception of balance, and that employees who are highly engaged in their work may have negative perceptions of their work-life balance.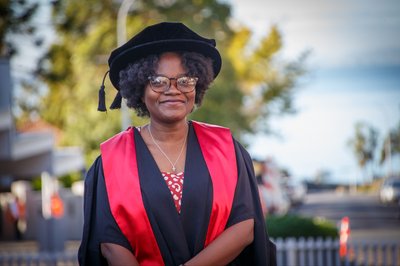 In a world where a diverse workforce means diverse needs, and employers are seeking to cater to those to improve employee retention, satisfaction and well-being rates, Dr Malenga's research provides useful insights.
Tuesday 24 May 2022
More than 1300 students will graduate this week, marking the end of their study journey, and the beginning of Massey University's graduation events for 2022.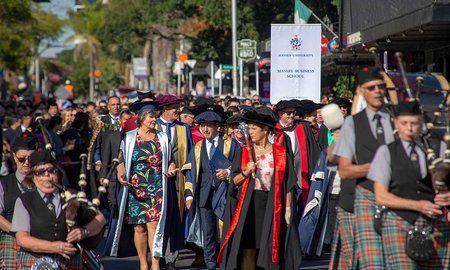 Friday 11 March 2022
Eight Massey University staff are among the graduands to have received doctoral degrees this summer.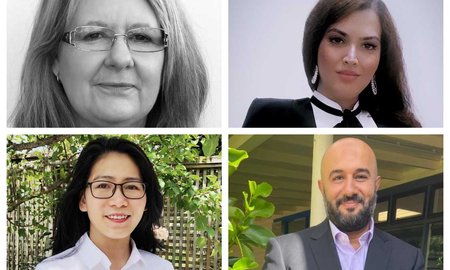 Monday 14 May 2018
Seven staff members were conferred with doctoral degrees among the more than 1000 graduates across the five Palmerston North ceremonies this week.