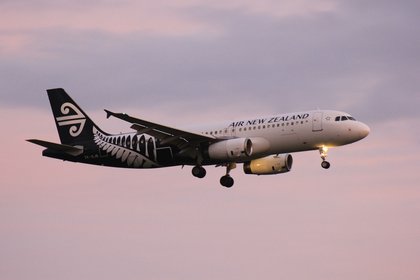 Last updated: Thursday 18 May 2023
Robert says Massey allowed him the chance to continue his work while studying at a distance, and also offered residential schools, which were a feature unique to the university at the time.
"This was literally the best of both worlds, providing flexibility in terms of where and when I studied along with the ability to attend in-person events and seminars to enhance and augment the convenience of distance learning."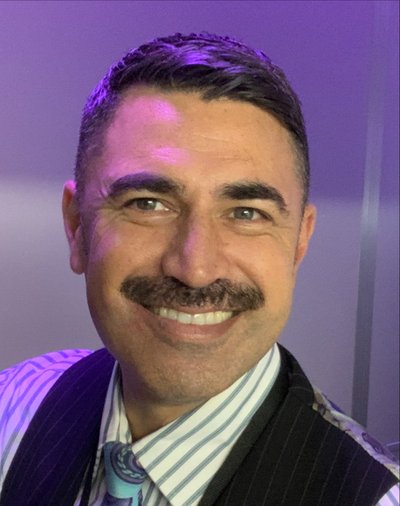 Robert's time with Massey has led him to a challenging and rewarding career.
"To be honest, I never dreamed my time at Massey would lead to securing a foreign policy role at the Ministry of Foreign Affairs and Trade or a people management role at Air New Zealand - both incredible positions with their own unique set of rewards and challenges. Moreover, the flexibility afforded me the opportunity to continue what I have discovered is a lifelong passion for learning.
"As such, I have been able to achieve a number of professional ambitions and continue my study at various stages throughout my career with the unconditional support of the university, school staff and, most notably, my professor."
Robert is currently employed with Air New Zealand as an inflight service manager, which – in addition to his day-to-day operational role – also affords him the opportunity to work on a number of projects including, currently, with the Ministry of Business, Innovation and Employment (MBIE) and others around sustainability and the tourism sector.
"I'm fortunate that my remit includes travelling to some of the world's most fascinating countries and cities. This wouldn't have been possible if I hadn't started my lifelong journey of higher education at Massey for the simple fact that I did not have to choose between pursuing a life in academia, the public service or the private sector. The facilities that Massey offers allowed me to fulfil all my ambitions."
Robert says he grew up as an 'Army brat', constantly moving around Army bases and schools as a child, in both Aotearoa New Zealand and overseas. His formative years were spent in Singapore when his father was stationed there as part of the UK/AUS/NZ military contingent during the 80s. He then returned to Christchurch and attended Burnside High School.
After finishing high school, Robert joined the Royal New Zealand Airforce and was sponsored to complete a Bachelor of Arts in political science at Canterbury University. However, several years later, he decided a career in the military was not for him.
"I wanted to explore different cultures and other countries. Luckily, I was able to secure a job that allowed me to travel the world and for a number of years I enjoyed the opportunity to come up close and personal with some of the people, places and institutions I had studied as part of my undergraduate degree.
"It was then that I decided I wanted to continue my academic work and pursue my honours year in politics at Massey.
Robert says the university has been incomparable to anything else he had experienced in tertiary education.
"The facilities are accessible to all students on an equal basis, irrespective of mode of study, and the level of academic support, pastoral care, career counselling – the list goes on – is second to none."
"Students are permitted to be their authentic selves and are respected for their differences. They are encouraged to critically engage with their teaching staff as peers. I believe this is one of Massey's strongest advantages – you get to know your lecturers and tutors in a way that doesn't occur in larger, more anonymous institutions. At Massey you're not just a number – you're a person."
While there were times when it was challenging to continue studying alongside a professional career, Robert graduated with first class honours. He has also received offers to study at prestigious institutions in other countries.
"I can honestly say that without the ongoing support of my professor, I would not have received offers to study at the London School of Economics or University of Cambridge and indeed, several universities in Australia.
"After completing my master's degree I returned to Massey to investigate the possibility of completing a PhD in International Relations, again with the unwavering support of my professor and the School of People, Environment and Planning. The challenges associated with research degrees can be daunting and although I received a number of offers overseas, it was a no brainer for me to look to Massey as one the best universities in the world to pursue my doctorate."
Wednesday 14 December 2022
For thousands of people, studying by distance had been a game changer long before COVID-19 forced a mass switch to online learning. In fact, here at Te Kunenga ki Pūrehuroa Massey University, distance learning has been changing lives and careers for the past six decades.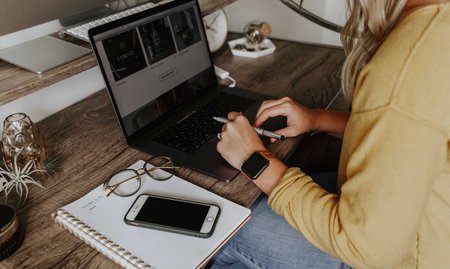 Wednesday 6 June 2018
When Hamish Dick was offered the chance to play bagpipes competitively in Scotland, he couldn't say no. The newly capped Bachelor of Arts graduate lived his pipe dreams and fulfilled his study aspirations through Massey's distance programme.