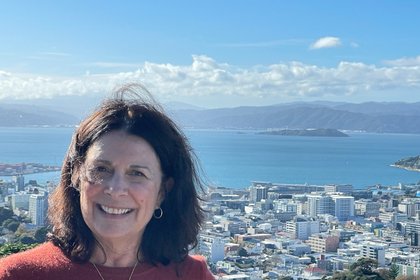 Professor Loop recently relocated from Los Angeles, where she was Associate Dean of Los Angeles Programs at Columbia College Chicago, and will be based at Toi Rauwhārangi College of Creative Arts on the Pukeahu campus in Wellington. She will be leading the Bachelor of Screen Arts with Honours degree, covering majors in Animation, Factual Production, Film Production, Game Development, Immersive Media, Media Technology and Visual Effects.
Professor Margaret Maile Petty, Pro Vice-Chancellor Toi Rauwhārangi College of Creative Arts, says Professor Loop's appointment is exciting for the university and the wider Aotearoa New Zealand screen industry.
"Karen brings a wealth of experience with her to support the development of the new Screen Arts programme at Massey. We are incredibly privileged to have Karen working with us, and our akonga [students] will benefit greatly from her knowledge."
Professor Loop says she's thrilled to embark on her new journey at Massey, and in Aotearoa New Zealand.
"It's an incredible opportunity to share my passion for storytelling and to inspire, learn, and grow alongside the next generation of creatives.
"Toi Rauwhārangi College of Creative Arts has a strong reputation for innovation and creativity and Wellington is home to some of the most sought-after filmmakers, so I'm looking forward to strengthening the partnerships and collaborations between the two. Together we can nurture New Zealand's diverse voices and unique perspectives, bringing forth compelling stories that resonate globally."
Professor Loop, who holds a Master of Fine Arts in Film Production from New York University and a Bachelor of Arts in Communication Studies from University of California Los Angeles (UCLA), has worked on various projects including Executive Producer for the 2018 Ruth Bader Ginsburg biopic On The Basis of Sex. She also served as Executive Producer on the sci fi film Outlander, New Line's Secondhand Lions, and Bill Paxton's directorial debut Frailty. Before becoming an independent producer, Professor Loop worked in development for Academy-award winning producers at Paramount Pictures and Universal Studios, reading up to 700 screenplays a year.
Professor Loop began her role on Monday 19 June.
Monday 15 May 2023
The National Academy of Screen Arts has been established on the Pukeahu campus in Wellington, home to the Toi Rauwhārangi College of Creative Art's new Bachelor of Screen Arts (Honours) degree programme (BSA).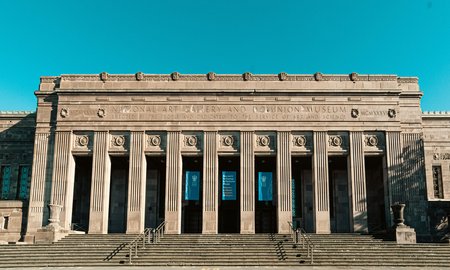 Wednesday 7 September 2022
Massey University's new Bachelor of Screen Arts with Honours (BSA Hons) will ensure that students graduate as highly employable screen professionals, with both specialist training and transferrable skills to match the development of the screen industries in Aotearoa New Zealand and internationally.