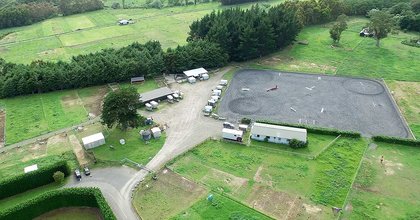 The Equestrian Centre at the Manawatū campus in Palmerston North is open throughout the year and is around 15 hectares in size. We have 47 paddocks and 15 stables. Places open up each year as student riders graduate from Massey University.
The Equestrian Centre is about 5 minutes' walk from the Manawatū campus at Palmerston North.
You need to apply to graze your horse at the Equestrian Centre each year. Once your horse is grazing with us, you can use all our facilities. These include:
your own stable with turnout paddock or your own paddock
shared yards
shared storage areas
the Equestrian Arena
full jumping equipment at the arena.
Stables and paddocks
We have 15 stables of various sizes. Each stable comes with a turnout paddock.
All grazing horses have their own paddocks. There is a range of paddocks at the Equestrian Centre, so we can meet the grazing needs of different horses. Paddocks range in size from 0.1 of a hectare to 0.6 hectares (1000 to 6000 square metres). Our intensive grazing system means that horses must be:
exercised regularly
given supplementary feeding throughout the year.
Yards and washdown areas
There are 20 yards with two shared washdown areas. The yards and washdown areas are open to everyone who boards a horse at the Equestrian Centre.
Storage
We have several tack and feed sheds in the Equestrian Centre. You can store feed and hay in the shared storage sheds.
Other facilities
Once your horse is grazing at the Equestrian Centre, you can use all the facilities free of charge. You can take part in coaching clinics for a fee and enjoy riding on university land nearby. You can also park horse floats and trucks with us, arrange grazing during the semester breaks and order hay.
Use the Equestrian Arena and jumping equipment without paying extra. You still need to book time in the arena in advance so we can make sure the space is secure and safe for people and horses.
We can help you arrange coaching in specialist equestrian disciplines with some of the best coaches in New Zealand. Some top-class equestrian instructors live nearby, who can help you improve in areas like dressage and jumping. Experts who have visited in the past include showjumping coaches and an Olympic eventer.
We advertise all coaching clinics at the centre on our Facebook page: Massey University Equestrian Centre Facebook
You can go riding on the nearby Massey University farms. You must follow the rules and conditions they set.
The Equestrian Centre is open all year so you can keep your horse here outside Massey University semesters. Talk to the Equestrian Centre manager first.
Hay and winter feeding
You need to arrange supplementary feeding for your horse in winter because there is less grass in the paddocks. We can give you contact details for local feed suppliers who deliver to the Equestrian Centre.
The Equestrian Centre usually has some hay you can order. Please bear in mind that each year is different so we can't guarantee that we'll have enough for all the horses at the Equestrian Centre.
Email us first to check how much hay we have. When we know how much hay there is to share out, you can use the form to pay for hay you've ordered.
Email us at: equestriancentre@massey.ac.nz
Map of Equestrian Centre
See the facilities for your horse at the Massey University Equestrian Centre at the Manawatū campus in Palmerston North.
40 Albany Drive, Linton, Palmerston North 4472, New Zealand
Explore the Bachelor in Equine Science.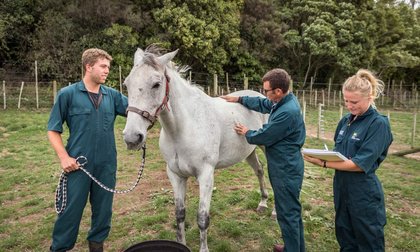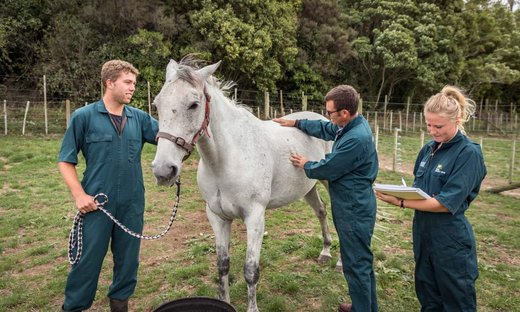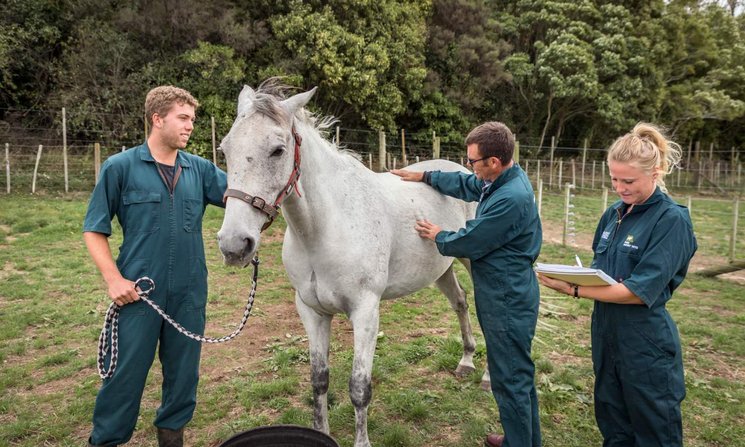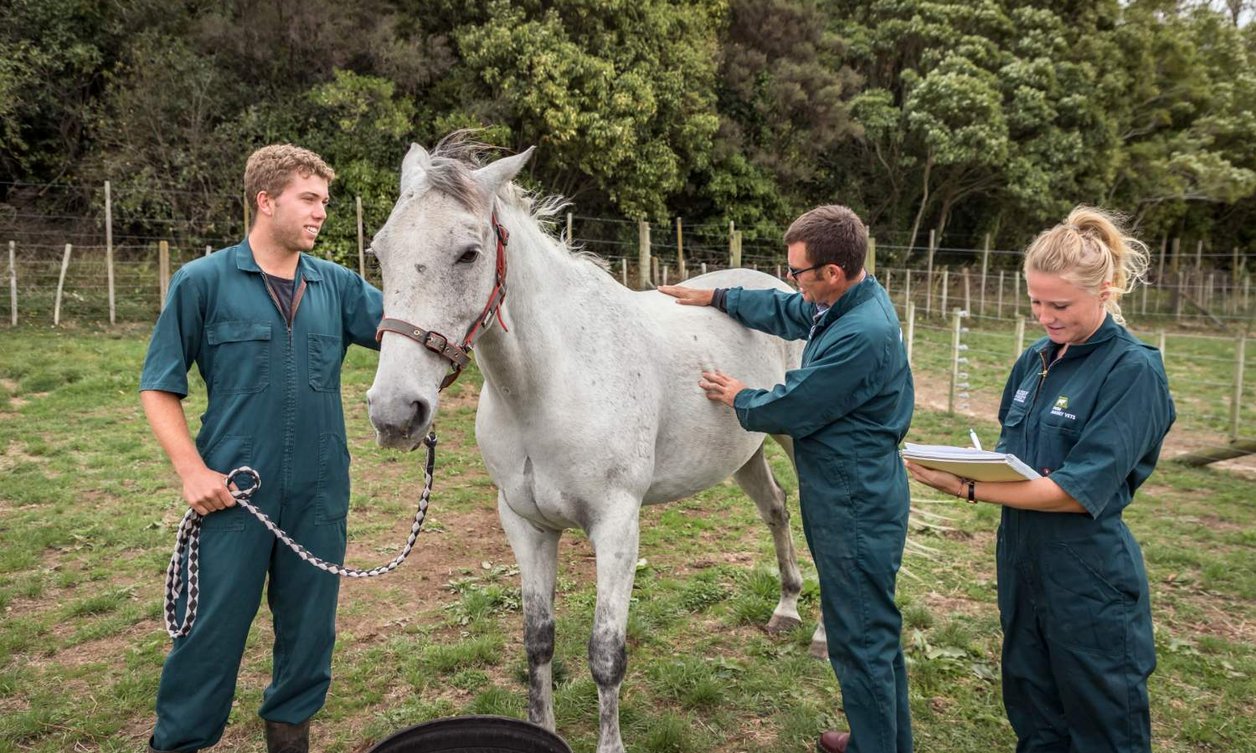 Discover animal and veterinary study at Massey.