Type of qualification
Certificate
Level of study
Undergraduate study
An undergraduate qualification is usually the first one you study.
NZQF level 5
Our courses follow the New Zealand Qualification Framework (NZQF) levels.
Time to complete
1 year(s) full-time (60 credits)
Up to 8 years part-time
Part-time available
Where you can study
Distance and online
International students
International students are not New Zealand citizens or residents.
Open to international students on campus in New Zealand
Study a Certificate in Financial Advice – CertFinAdvice
The Massey University Certificate in Financial Advice is delivered in conjunction with Kaplan Professional, Australia's leading and largest provider of financial services education. It combines introductory specialist knowledge with financial advice skills to prepare you for entry into the financial advice industry.
The qualification is mapped to the New Zealand Certificate in Financial Services (Level 5), Version 2 and meets the standard required by the Code of Professional Conduct for Financial Advice Services in New Zealand.
In addition to the core subject, Introduction to Financial Advice, you can choose to focus on a particular knowledge area by tailoring your study to specialise in a specific area of interest, or to align with your career aspirations. You can choose from four (4) areas of focus:
Investment
Life, disability and health insurance
General insurance
Residential property lending
You must complete a total of 60 credits in order to successfully meet the completion requirements of this qualification.
Start dates
This qualification can be started in January, April, June, August, October or December.
All the courses in this certificate are offered six times in 2022.  Please refer to Entry Requirements for the final dates to enrol for each intake.
Please note, that if you enrol into a course early, you will get access to the Kaplan Professional course internet page up to eight weeks prior to the official start date for that offering. This will allow you to do your pre-reading and start preparing for your assessments.
Duration
The Certificate in Financial Advice consists of two courses worth 30 credits each. The duration of each 30 credit course is 10 weeks. If you choose to study full-time you can complete the certificate in 10 weeks by studying two courses at the same time. If you choose to study part-time, will have up to 12 months from your initial enrolment date to complete the certificate but the assessment for each course will be completed within the specified 10 week period for that course.
Related study options
Finance – Bachelor of Business
Specialisation
Join Massey University's finance programme to gain superior decision-making skills and a career advantage.
Finance – Master of Business Studies
Specialisation
Massey's Master of Business Studies (Finance) will give you the business and finance skills to take your career to the next level.
With Massey's Diploma in Business Studies (Financial Advice) you'll gain introductory specialist knowledge and financial advice skills to prepare you for entry into the financial advice industry.
Massey's Master of Finance (Financial Analytics and Research) combines the study of advanced finance theory and research to complete the qualification.
Help people make the best financial decisions for their future. Join a growing industry and study the only university financial planning and advice specialisation in New Zealand.
Keen for a career in financial planning? By studying Massey's Graduate Diploma in Business Studies (Personal Financial Planning) you can change the direction of your career.
Massey's Master of Finance (Risk Analytics) combines the study of advanced finance theory and completes the qualification with professional inquiry.
Useful planning information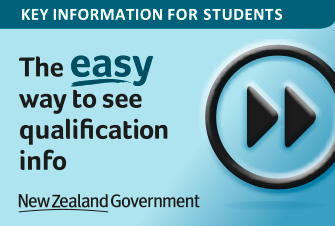 Key information for students
Compare qualifications and academic information across different New Zealand institutions. Learn more on careers.govt.nz