Open access (OA) refers to content that is made freely available on the Internet.
While the traditional subscription model of publishing restricts access to content, open access works on the premise that publicly funded research should be publicly available. Scholarly open access journals comply with well-established peer-review processes and maintain high publishing standards. Open access publishing therefore removes barriers to access and reuse without sacrificing quality.
It's always wise, whether choosing a traditional or open access publisher, to check for fraudulent publishers (see Choosing a publisher).
Open access publishing models
Gold open access publishing
In gold open access publishing, the publisher makes the article available on its website. Gold open access publishing usually involves a fee called an article processing charge (APC). APCs vary widely between publishers and journals.
Some journals are only funded via APCs and are not part of library subscriptions; others are 'hybrid'. Hybrid means the library pays a subscription and academics may choose to pay an APC to make the article open (both the library and the author pay).
Diamond journals: These are Gold journals which do not charge a publication fee (there is neither a charge for publishing nor reading).
If you wish to make your work open access through the gold model, you will need to arrange payment of the APC. Note that the library is not funded to pay APCs for Massey University researchers.
Search the Directory of open access journals to find out which journals are open access:
Directory of open access journals (DOAJ)
Search the Directory of open access books to find open access book publishers:
Directory of open access books (DOAB)
Read and publish agreements
'Read and publish' agreements provide a new way to get gold open access without researchers being charged. The library pays the publisher an annual fee so that:
Massey staff and students can read the journals
Massey researchers can have their articles made freely and openly available to anyone (open access) without having to pay APCs.
If you would like to publish your article in a journal covered by Massey's read and publish agreements, you must use a Massey email address in your submission to the journal.
Massey is currently party to agreements with the following publishers. Follow the links to see what journals are covered by the agreement and the instructions for authors.
Massey's read and publish agreements
Green open access archiving
In green open access (also known as self-archiving), the author publishes their article in any journal then places a version of their article in any open access specialist or institutional repository.
Publishers do not usually charge a fee for green open access archiving but may impose an embargo period. The publisher may also set conditions on which version of the article may be made available.
To find out the green (or self-archiving) conditions for a journal, check the publisher's website for their latest copyright policy.
Massey's institutional repository is Massey Research Online (MRO).
Sherpa Romeo aggregates and analyses publisher open access policies:
Search the Directory of open access repositories to find potential repositories:
Massey Research Online – Massey's green open access repository
Massey Research Online (MRO) contains the research outputs of Massey University staff, as well as theses from Massey's higher research degree students.
Massey staff can deposit their research publications into MRO using Massey's publications management tool Elements.
Follow these steps:
deposit the author accepted manuscript (also known as the post print) with the publisher's version of the output
librarians will check the publisher's copyright policy for rights to deposit and distribute
enter an open access location link if freely available elsewhere on the web.
Benefits of open access publishing
Open access benefits you as a researcher by increasing the reach and impact of your research. It also benefits others, including
practitioners
journalists
the general public.
The benefits of open access include:
more exposure for your work
higher citation rates
it's compliant with grant rules
practitioners can apply your findings
researchers in developing countries can see your work
your research can influence policy
the public can access your findings
taxpayers get value for money.
Creative Commons licensing
Creative Commons provides free and easy-to-use licences that help people share their copyright works for reuse by others, on terms the authors choose.
The licences are legally robust, and work within the boundaries of copyright law. Authors retain copyright while allowing others to make some use of their work. Authors also get the credit for their work because attribution is a requirement under all the licences.
When considering a Creative Commons licence, ask yourself whether you:
wish to allow your work to be changed and adapted
want to limit how people release their remixes
wish to allow people to make money out of their reuse.
Six Creative Commons licences mix and match the points listed above. Creative Commons provides a tool that helps you select the appropriate licence.
Tohatoha Aotearoa Commons supports and advocates for Creative Commons in Aotearoa New Zealand. Tohatoha has made the Creative Commons licences available in te reo Māori.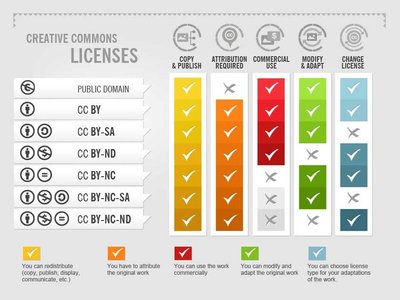 Contact a subject or Māori services librarian
We're here to help you with your research or teaching. Contact a subject or Māori services librarian by email or book an appointment.
Subject librarians
Māori services librarians