How to get help for injured wildlife
If you find a sick or injured animal in the wild, it's important to know who to call for help. Find out whether you should contact us, the Department of Conservation, the SPCA or your local vet.
Birds and reptiles
Follow these steps to decide if you need to find help for a bird or reptile.
1

,
Is it injured and does it need help?
No – enjoy watching it from a distance.
Not sure – watch it for a minute. If it is a baby bird on the ground, are the parents looking after it? If yes, leave the bird alone. Is it in danger from cats, dogs, cars, people or another hazard? If yes, go to the next question.
Yes – there are obvious signs of distress or injury, such as bleeding. Go to the next step.
2

,
Is it a native animal?
No – call the SPCA or take the animal to your local vet.
Not sure – check online to try and identify the animal, such as on New Zealand Birds Online, or contact us for advice.
Yes – if you're able to catch the animal, contact us. If you can't catch it, call the Department of Conservation (DOC) emergency hotline: 0800 362 468
Marine mammals
If you find a marine mammal you are concerned about, call the Department of Conservation on 0800 362 468 (0800 DOCHOT).
Other native species
The Department of Conservation (DOC) is responsible for dealing with injured native animals throughout New Zealand.
See DOC's sick or injured wildlife advice
If you call DOC or bring an animal to us, there is no cost.
Non-native species
If you have non-native injured wildlife that needs to be seen, contact the SPCA first. If they are not able to help, seek advice from your local vet.
Contact the SPCA Palmerston North: +64 6 357 2516
Go to the SPCA website to find an SPCA near you
About Wildbase Hospital
Wildbase Hospital is dedicated to caring for sick and injured native wildlife, providing medical and surgical care before returning the animals back to the wild.
Our national wildlife hospital is based at Massey University's Manawatū campus in Palmerston North. We work closely with the Veterinary Teaching Hospital, but are based in our own facility.
Animals who are successfully treated and likely to be released back to the wild will be transferred to Wildbase Recovery in Palmerston North for rehabilitation.
Find out more about Wildbase Recovery
Wildbase Hospital also treats pet birds and reptiles through Massey's Companion Animal Hospital
Saving endangered wildlife
Our patients are native birds, reptiles and occasionally bats. We see around 400 wildlife patients each year, of which approximately half are threatened or endangered species, and on the International Union for Conservation of Nature (IUCN) Red List of Threatened Species in New Zealand
Some of the groups we work with include:
the Department of Conservation
captive wildlife institutions
species recovery programmes.
Conservation
Wildbase's mission is to provide veterinary and scientific services in support of New Zealand conservation. This includes monitoring and protecting the health and welfare of our most endangered species, including all IUCN Red Listed species in New Zealand.
We are contributing significantly to the conservation of New Zealand's rarest species. For instance Wildbase Hospital has supported the Kākāpō Recovery programme by providing auxiliary diagnostic support. In 2019, we saw 15 kākāpō as part of this programme – a whopping seven per cent of the total population.
Other rare native birds we see include:
tūturuatu/shore plover
takahē
Rowi kiwi
kākāriki karaka/orange fronted parakeet.
Read the Wildbase Strategy Policy 2022 to find out more about our mission
Expertise
Academic veterinarians
Wildbase Hospital is staffed by academic avian veterinarians from Massey's Tāwharau Ora School of Veterinary Science. We assist in the clinical training of Massey veterinary students, international students, veterinarians from around New Zealand, and postgraduate veterinarians.

Professor Brett Gartrell
He/Him
BVSc, Phd, MANZCVS (Avian Health)
Group Leader of Wildbase and a Director of the Wildbase Research Centre
Brett is an avian and wildlife veterinarian with research interests in wildlife health issues, particularly as they affect the conservation of New Zealand native species. In particular, his research has focused on wildlife disease ecology and ecotoxicology at population levels and the physiological impacts of conservation management on individual animal health.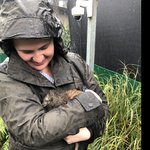 Dr Megan Jolly
She/Her
BRSc BVSc MVSc PhD MANZCVS (Avian Health)
Senior Practicing Veterinarian
Megan is an avian veterinarian with research interests in avian anatomy, reproduction and individual bird health. Megan overseas the operations of the Wildbase Hospital, treating New Zealand free-living and captive wildlife as well as pet birds and reptiles.
Wildbase residents
The hospital is a respected teaching and research facility that provides hands-on training in wildlife medicine and husbandry to postgraduate veterinarians. The program works with Wellington Zoo to offer a Masterate in Zoo and Wildlife Health.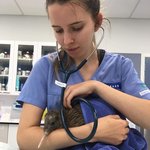 Dr Richelle (Shelly) Butcher
She/Her
BSc (vet. bio), DVM
Veterinary resident
Shelly is studying to sit the Australia and New Zealand College of Veterinary Scientists membership exam in avian medicine and surgery. She has been involved in publication of cases seen at Wildbase and Wellington Zoo, and is extensively trained in working with oiled wildlife. Shelly has also been lucky to help the Department of Conservation with Archey's frog field surveys.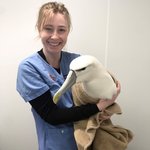 Dr Maddie Lloyd
She/Her
BVSc
Veterinary Resident
Maddie grew up in Auckland before moving to Palmerston North to study Veterinary Science. During her undergraduate degree she developed an interest in avian medicine and surgery, which led her to pursue a residency in wildlife and zoo medicine at Wildbase. Before her residency she worked for 18 months in general practice in Wellington. Her areas of interest include seabirds and surgery.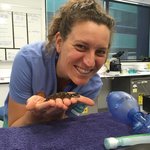 Dr Ashley Whitehead
She/Her
BA, DVM
Resident Veterinarian—Wildlife and Zoo Animal Health
Originally hailing from the mangrove-studded shores of central Florida, Ashley developed a passion for conservation at a young age and is particularly fond of coastal ecosystems and their animal inhabitants. In order to foster this love, she pursued a career in veterinary medicine with the dream of taking a more active role in the protection of wildlife.
Wildbase Hospital technicians
Wildbase Hospital is also staffed by a team of wildlife technicians from Massey University's Tāwharau Ora School of Veterinary Science.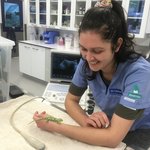 Kahukura Bennett
Māori/Pākehā
She/Her
Diploma in Veterinary Nursing, DVN
Wildlife Technician
Kahu completed her veterinary nursing studies at the end of 2021 and began working at Wildbase soon after. She has a strong interest in animal behaviour, husbandry and conservation, making Wildbase a very exciting and stimulating place to work.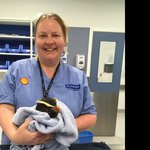 Bernadette Monaghan-Vowles
She/Her
Certificate in veterinary Care and Certificate in Animal care.
Veterinary care assistant wildlife
Bernadette is a vital component of the Wildbase hospital, keeping all the patients fed and the cupboards stocked.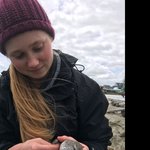 Cailin Murray
She/Her
BVT
Wildbase Hospital Technician
Cailin graduated in 2019 and began working as a Wildlife Technician at the Wildbase Hospital, expanding her knowledge and passing it on to veterinary and vet tech students that come through the hospital. She loves working with New Zealand's unusual and quirky wildlife and sharing her love with colleagues and the public.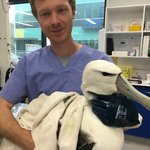 Scott Seed
He/him
Bachelor of Veterinary Technology, BVT
Wildlife Technician
Scott has worked in the veterinary industry since 2014 and has a strong interest in anaesthesia. He always wanted to work with wildlife and has combined his interests by working at Wildbase.

Shell New Zealand – Gold Conservation Partner
Shell New Zealand has been a proud conservation partner of Wildbase since its inception (as the New Zealand Wildlife Health Centre) in 2001. Their support allows us to continue to deliver vital care to New Zealand's sick and injured native wildlife, making a significant contribution to conservation.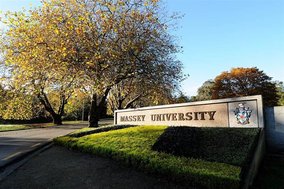 DOC Wildlife Institutions Relief Fund
Wildbase would like to acknowledge the Department Of Conservation Wildlife Institutions Relief fund for their funding support.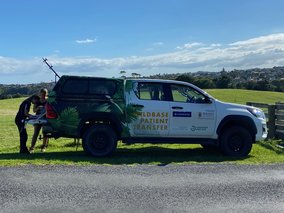 Palmerston North Airport
Palmerston North Airport Ltd provided Wildbase with our vehicle, used for patient transport and fieldwork, and is an important part of getting us and our patients to the places we need to be.
You can support the work we do at Wildbase by donating to the Wildbase Research Fund via the Massey University Foundation.
The teaching and research carried out by Wildbase is important to conservation in New Zealand and around the world.
All funds donated will be used to support postgraduate research.
To donate click on the link and select Wildbase Research Fund under Designation.
Wildlife casebook
See examples of some of the wildlife we have worked with.
A wild ruru / morepork was treated at Massey University's Wildbase Hospital in Palmerston North for a broken wing.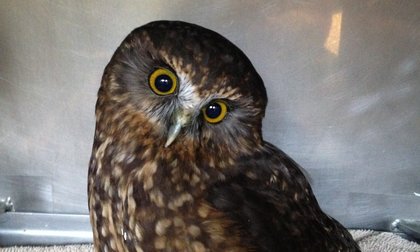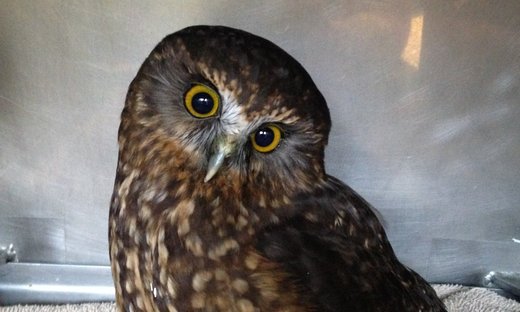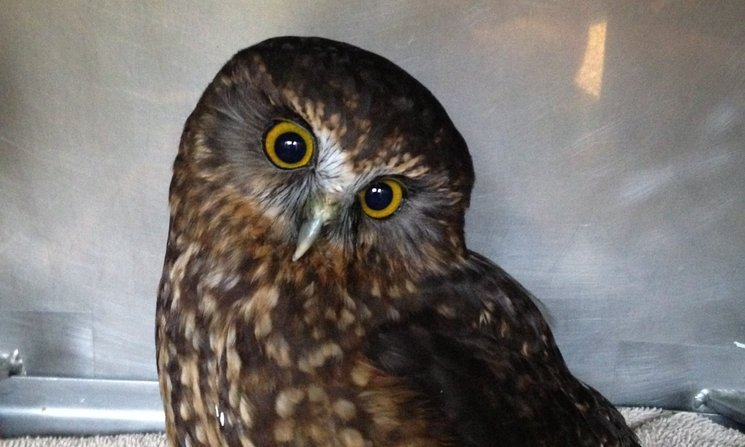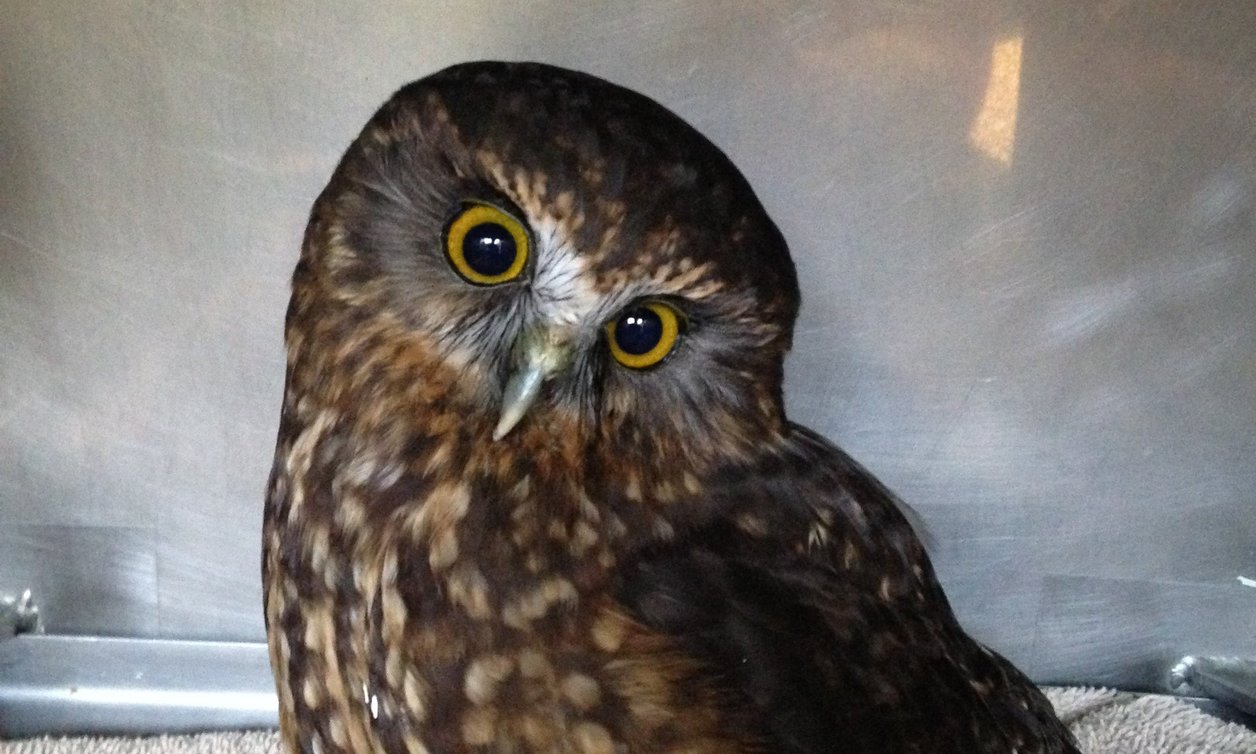 A lost and injured albatross swept in by a storm was rescued by a farmer and brought to Wildbase Hospital at Massey.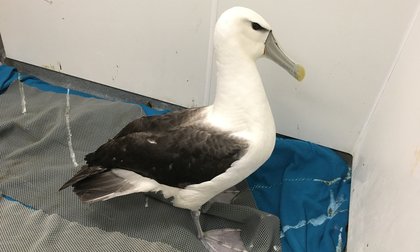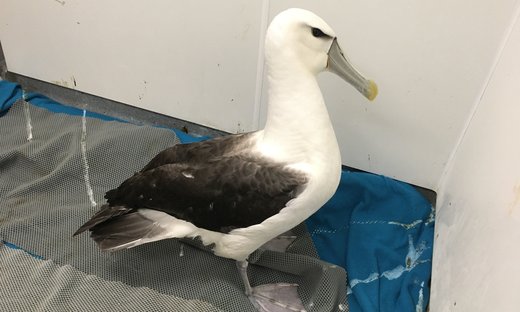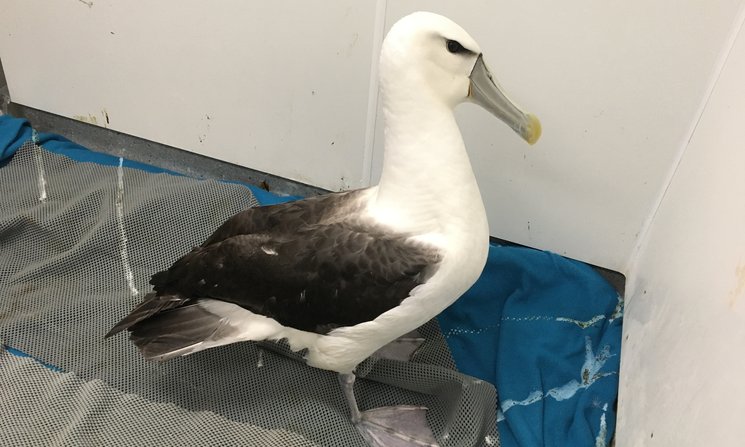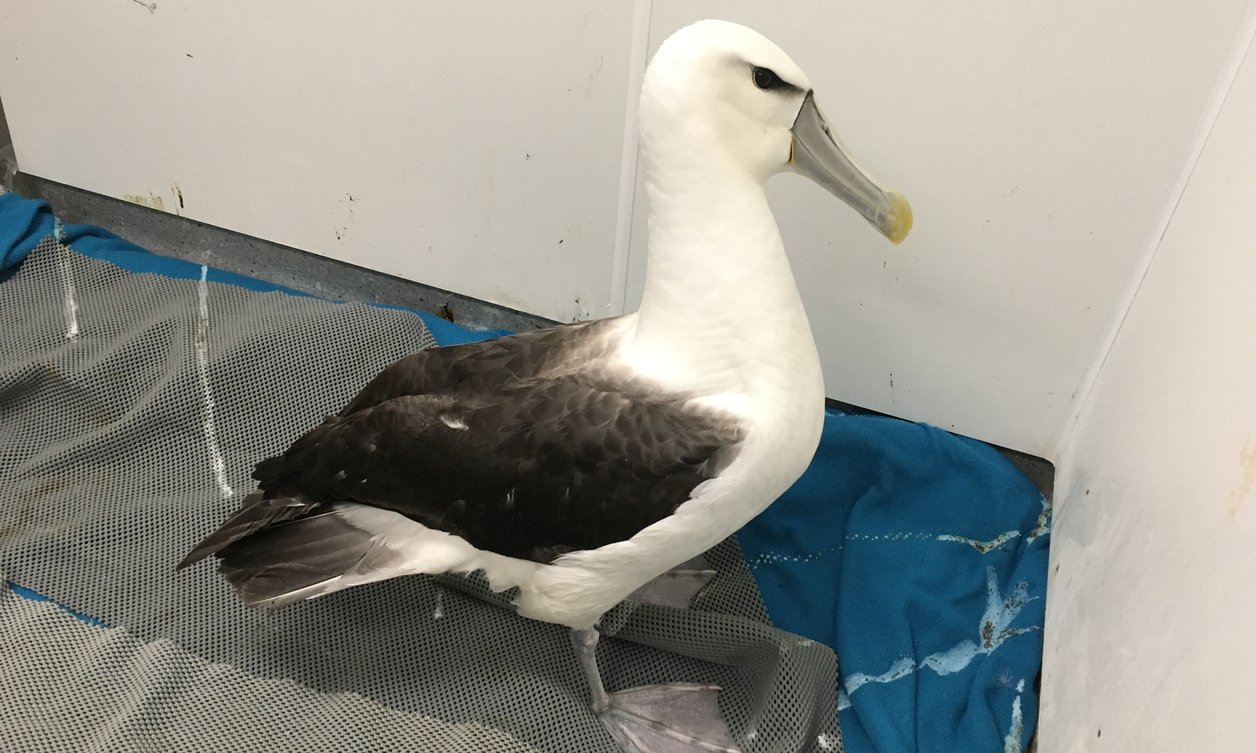 A little kiwi arrived at Wildbase Hospital at Massey for assessment and treatment after losing too much weight.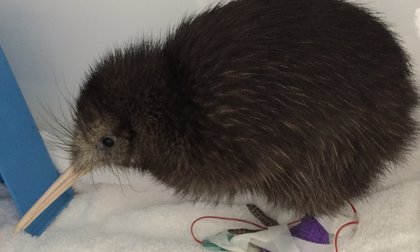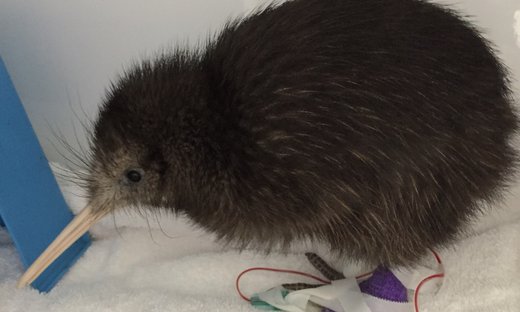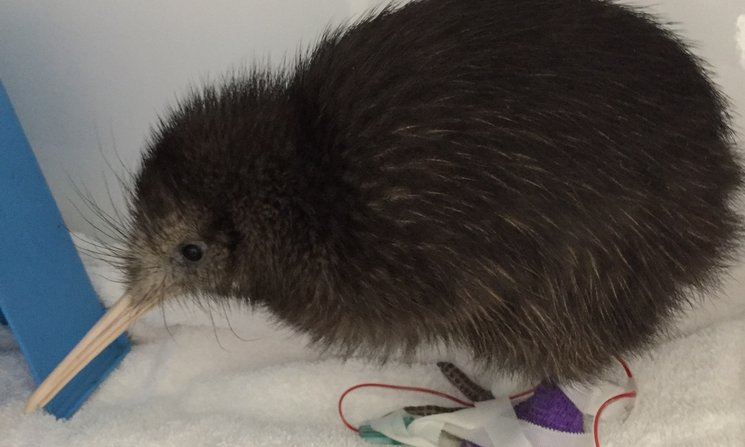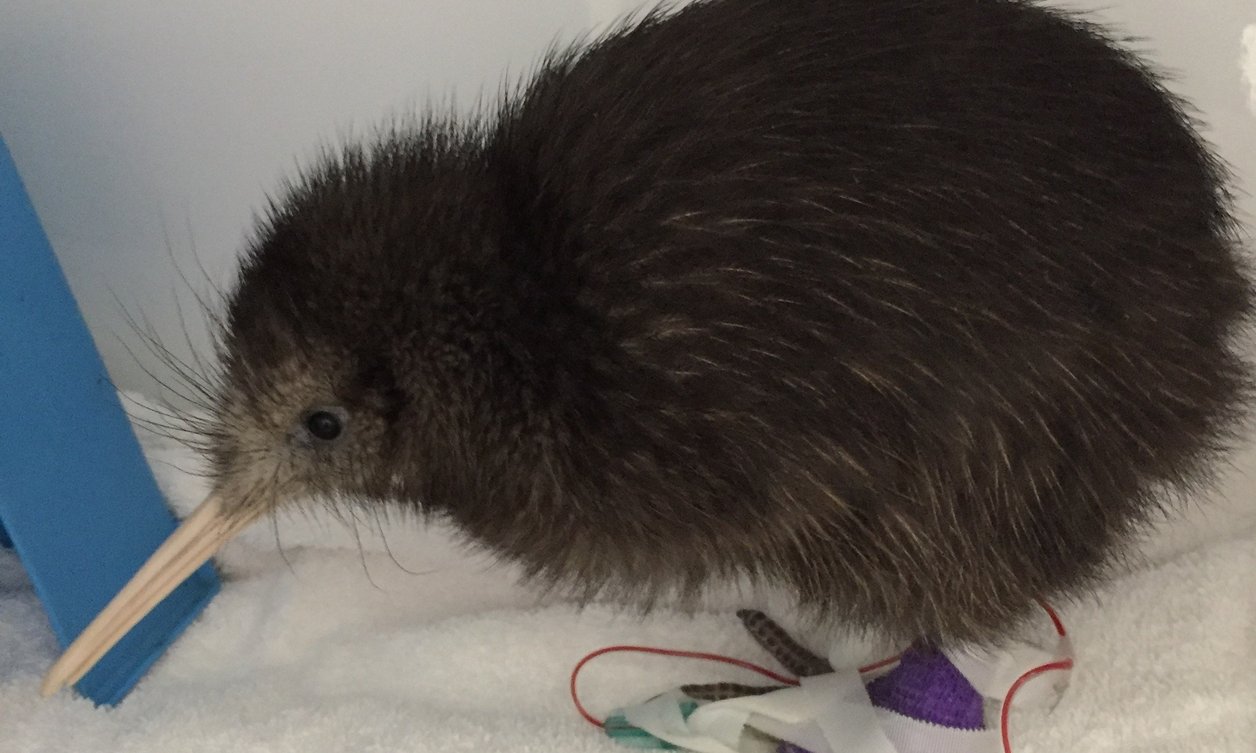 Contact us about sick or injured native wildlife
Wildbase
Email

Phone

Freephone