Research
Our researchers are innovative thinkers and makers. We work with industry, government and communities on projects that demand disruptive ideas for solving real-world problems.
For details about our research strengths and themes, research centres, impact stories and projects see our research page. You can also search for a research expert on our staff page.
Facilities
We have a wide range of first-class facilities available to our students. Here's a snapshot of what we offer.
Some facilities are also available for hire to the public. Contact C.Anderson2@massey.ac.nz for more information.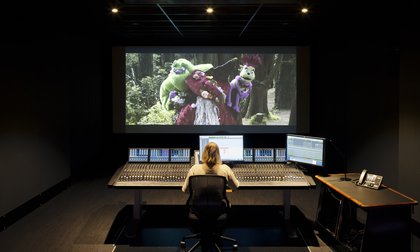 Film production facilities
Our facilities are among the best in Australasia and include:
colour grading suites
editing tools
lighting gear
green screen
motion capture suite, including 24 camera Vicon motion capture array.
Plus borrow high-end equipment for your projects.
Location: Wellington campus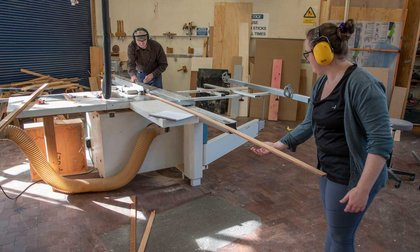 Art facilities
Use the world-class facilities at our College of Creative Arts – Toi Rauwhārangi to develop your skills and master new techniques. We have a metal workshop and a darkroom, as well as studios for fine arts, printing, photography and more.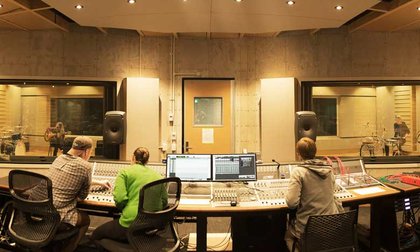 Recording studios
Designed by Munro Acoustics and Athfield Architects, our world-class studios include:
live-rooms controlled by two sought-after desks — 72ch Neve and 48ch SSL Duality analogue console
control rooms with monitoring by Dynaudio Acoustics soffit mounted speakers in 5.1.
Location: Wellington campus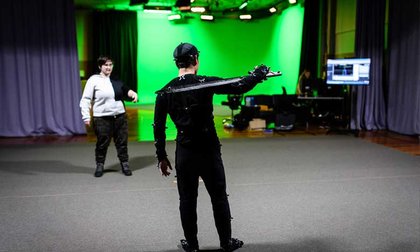 VFX studio
Massey University's Wellington campus houses cutting edge digital production and post-production tools. Students can use high-end digital cameras with the 300m2 green screen and lighting gear to create the perfect shot in post-production. Our range of camera equipment will help get your shot moving, or keep it perfectly still, or post-production artists can record motion-capture takes using our 24 camera Vicon motion capture array.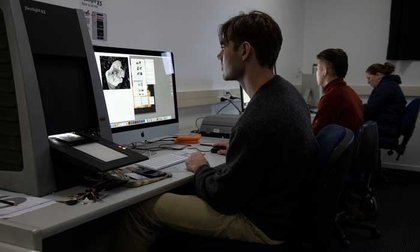 Computer labs and video editing suite
Students have ready access to computer labs where they can use the latest software to scan film, edit video, audio and photography, and create 3D models. The College also has a state-of-the-art audio and video postproduction suite with all the gear needed for students to create very high quality media.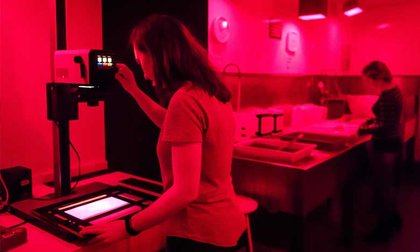 Darkrooms and Printmaking studio
Students have access to black and white darkrooms for film processing and black and white printing. There are also darkrooms available for alternative processes such as cyanotype and salt printmaking. The printmaking studio includes a laser cutter, vinyl cutter, metal and wooden type, cylinder and platen presses, as well as screen printing equipment.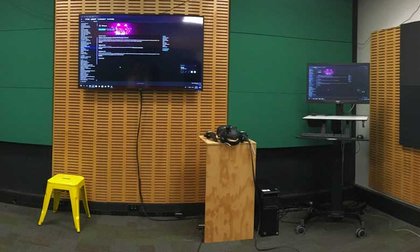 VR/AR room
The VR/AR room is a specialised room located at Massey University's Wellington campus. Students can explore and prototype virtual spaces and experiences, or create virtual artworks or designs using virtual reality and augmented reality equipment.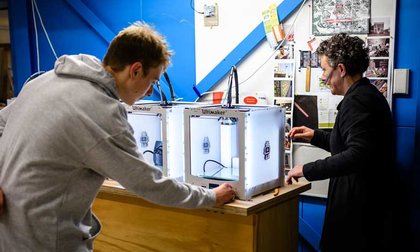 Fab Lab
Fab Lab Wgtn is Australasia's first digital fabrication laboratory (Fab Lab) affiliated to the Massachusetts Institute of Technology (MIT). Fab Lab's capabilities include: A computer-controlled laser cutter; numerically-controlled milling machine; a sign cutter; a precision milling machine to make three-dimensional moulds; surface-mount circuit boards; and small 3D printers, for fast production of 3-dimensional forms.
Enterprises
In the College of Creative Arts we have two studio-based enterprises with sustained experience and success partnering with business, government, and communities.
Open Lab
Open Lab is our award-winning design studio. It brings together experienced design professionals, academics, graduates and students into multi-disciplinary teams that solve problems and create unexpected design solutions.
Toi Āria
Toi Āria is research centre delivering positive social change through effective community engagement projects.
Partners
Interested in partnering with us? We'd love to hear from you.
Visit us
Visit us to get a taste of what it's like to study at the College of Creative Arts. Join one of the regular tours of our facilities or come along to our graduate exhibition, Exposure, held every year in early November.
College of Creative Arts – Wellington campus
Email

Phone