You will find top-class facilities at our Sport and Event Centre. Our indoor training arena is designed to take the full impact of a rugby ball, including impact-resistant glass and artificial turf. Outside, we offer full-size grass pitches which can be converted to rugby or soccer fields, a top-of-the-line artificial hockey turf and an all-weather athletics track. The track has one of the best running surfaces in the country today – the same surface as the Sydney Olympic Track!
After training, you can relax in our recovery room – including physiotherapy beds, an ice machine, and hot and cold plunge pools.
Your team can even stay on-site at our in-house accommodation.
Indoor training area (the Green room)
The indoor training area is commonly called the Green room thanks to its artificial turf. It is ideal for closed training, beep tests, yo-yos, warmups and cool downs, and training circuits. If you want to watch or record your team training, there is a viewing balcony which offers a complete top-down view of the Green room.
Everything in this room is designed to be fully impact-resistant, including the walls, glass and turf. You can wear any type of footwear on the turf, including boots – the artificial turf is unique to the southern hemisphere and is designed to take full contact and prevent friction burns if you are tackled.
Fields
Our 3 outdoor fields are serviced by Massey University. These grass pitches can be converted between rugby and soccer fields and are among the best in the Manawatū when it comes to drainage.
Most recently, the Ministry of Business, Innovation, and Employment (MBIE) invested in upgrades to the middle pitch for the 2023 FIFA World Cup for the Spanish team to train on. This included upgraded lighting, so you can use the pitch at any time of day or night.
Hockey turf
Local hockey players and visiting teams can train and compete on our state-of-the-art playing surface. The turf was laid by international company Polytan and mimics the one built in Japan for the Tokyo Olympics, which is hailed as one of the most technologically advanced surfaces in the world.
Electronic speed-testing equipment is installed within the turf.
For availability and to book the turf, contact Manawatu Hockey.
Athletics track
Massey's eight-lane all-weather track is built to International Amateur Athletic Federation (IAAF) standards.
Gym
Our in-house gym is available for your use throughout your stay at the Sport and Event Centre. The gym is split into 3 areas – free weights, machine weights and cardio. The free weights area is for multi-joint lifts. All of the gym gear is hammer strength.
As a guest of the Sport and Event Centre, you can also make use of the facilities and activity centre at the nearby Sport and Recreation Centre on the Manawatū campus in Palmerston North.
Facilities and bookings – Sport & Recreation Centre, Palmerston North
Changing rooms
We have 2 changing rooms, which can be used as either home and away changing rooms or as gendered changing rooms for mixed teams.
Our changing rooms were recently renovated for the FIFA Women's World Cup in 2023 and now include individual shower units. The booths in our away changing room were put in for the Black Ferns.
We also offer hot and cold recovery plunge pools, attached to the home changing room.
Recovery room
Our recovery room is an excellent after-training resource for your athletes.
Use our hot and cold plunge pools after intense activity to help get rid of the lactic acids in your body. This works by opening the blood vessels (hot pool) and then closing the blood vessels (cold pool) to push lactic acid out of the muscles.
The room also includes physiotherapy beds, an ice machine and hot packs.
Our sports hotel accommodation options are perfectly suited for conferences, training camps and school groups.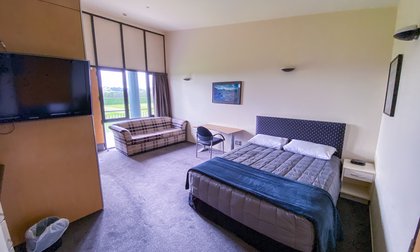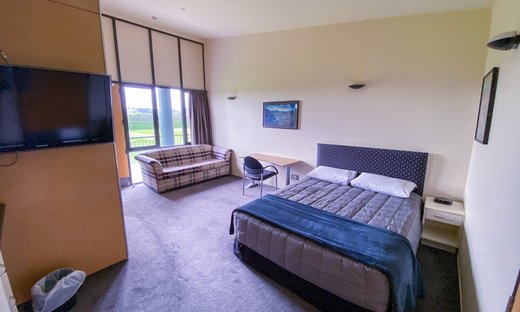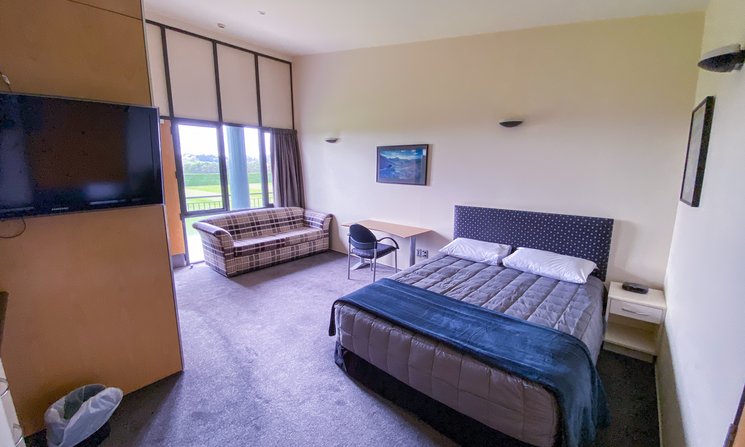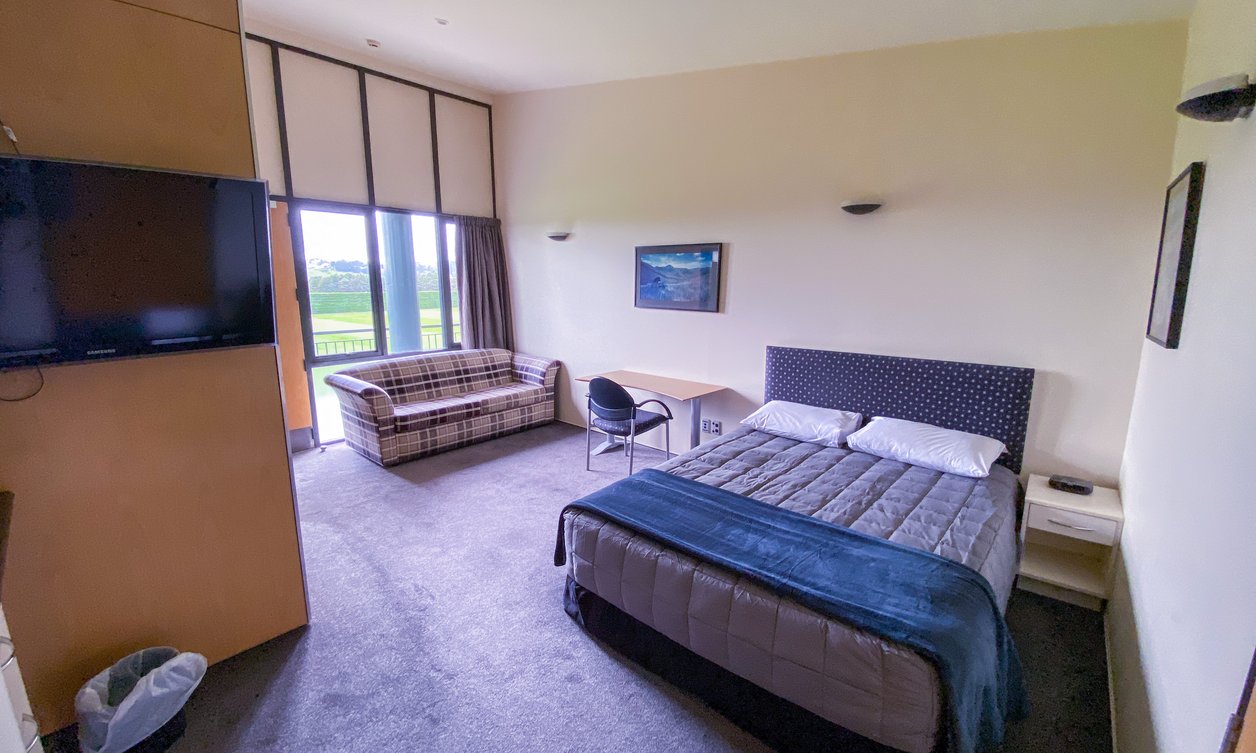 Our corporate facilities and event spaces are ideal for meetings, team building sessions, conferences or fully catered functions.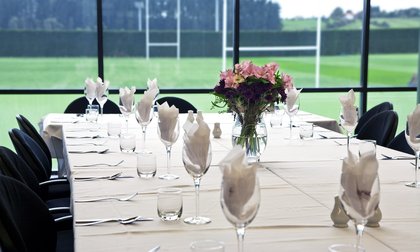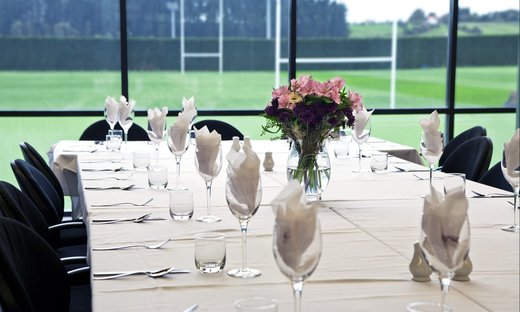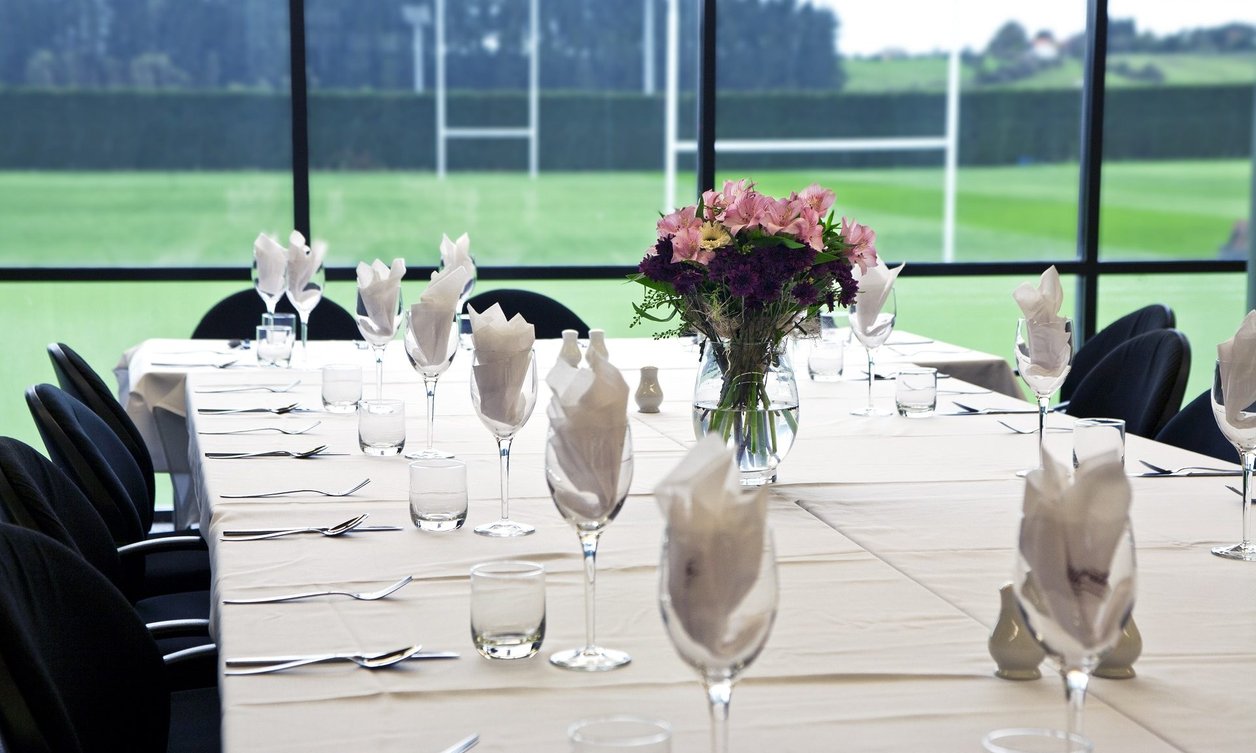 We tailor our menus to fit all dietary requirements, budgets and numbers.