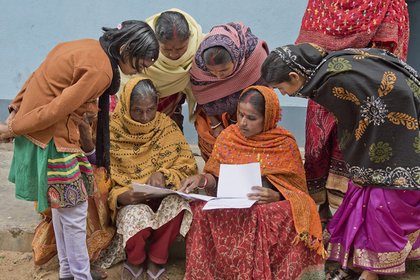 Last updated: Wednesday 23 November 2022
CARE, which is part of the School of Communication, Journalism and Marketing, is a global hub for communication research that uses participatory and culture-centered methodologies to develop community-driven communication solutions addressing questions of social justice.
The five-day conference from 28 November – 2 December, will take place in-person at Massey's Manawatū campus, with options for people to attend online via Facebook or YouTube.
The reflections shared at this conference will take stock of CARE's milestones, while also exploring how to build transformative futures, imagining a just future together where human health and wellbeing are universally upheld. Following the work of CARE that connects theory to practice, the conference will bring together activists, performance artists, community researchers and academics in conversation.
Pro Vice-Chancellor of the Massey Business School Professor Stephen Kelly acknowledges the social impact of CARE.
"Since arriving at Massey, the Center has developed and implemented 37 community-led culture-centered projects across seven countries, addressing a number of sustainable development goals," Professor Kelly says.
"CARE also continues to be a major contributor to academic discourse with a global collaboration of scholars working with CARE to develop high-impact journal articles, book chapters and books, furthering the reputation and influence of CARE and communication studies at Massey.
"Several CARE projects have been recognised internationally with top awards such as the Gold Anniversary Monograph and the Charles H. Woolbert Award from the National Communication Association."
CARE Director Professor Mohan Dutta says 10 years is an important achievement to celebrate, recognising the collective work of diverse marginalised communities across the globe.
"Over the last decade, CARE has witnessed various forms of social impact, from building community-led infrastructures for agriculture in the Global South, co-creating Indigenous spaces for community wellbeing to developing community-led prevention interventions to leading policy advocacy," Professor Dutta says.
"The wide range of projects carried out build voice infrastructures in communities whose voices have historically been erased. These voice infrastructures are vital to community mobilisation to build solutions around challenging disinformation, preventing violence, dismantling racism, securing labour rights, challenging neocolonialism and securing climate justice."
The conference sessions include cross-centred interventions on Indigenous rights, climate justice, sustainable agriculture and poverty, as well as sessions on transgender, migrant and refugee rights.
Professor Dutta says highlights of the conference will include keynotes from Distinguished Professor Graham Hingangaroa Smith and activist Marise Lant, a screening of the CARE documentary and a conversation and poetry session with Singapore-based migrant poet Md. Sharif.
Attendance is free. Register here.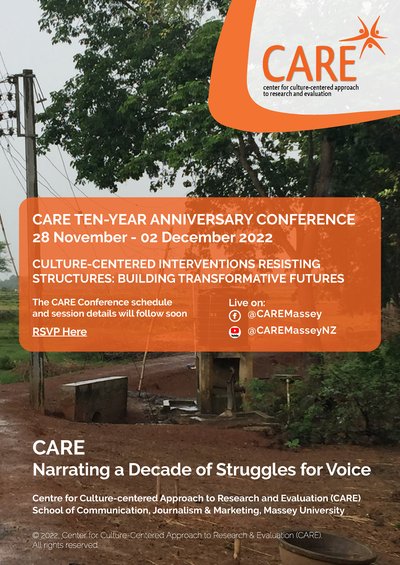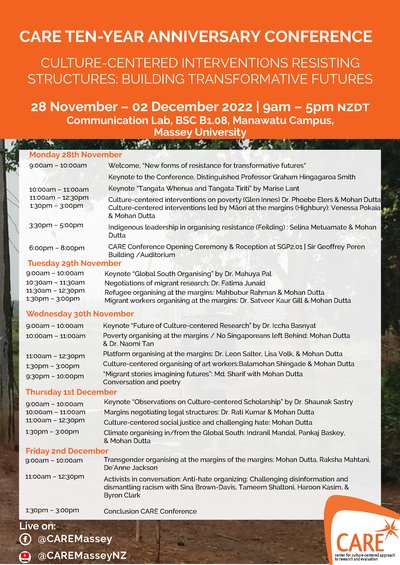 Monday 3 October 2022
Last month, the Center for Culture-Centered Approach to Research and Evaluation (CARE) hosted the Honourable Minister Marama Davidson, Minister for the Prevention of Family and Sexual Violence in Manawatū.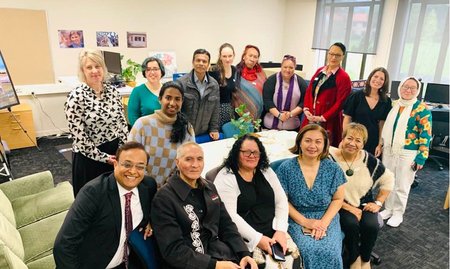 Thursday 5 May 2022
The International Crisis and Risk Communication Conference, 'Bridging the Gaps' has awarded Professor Dutta the Bridge Award for Excellence in Connecting Crisis and Risk Communication Research.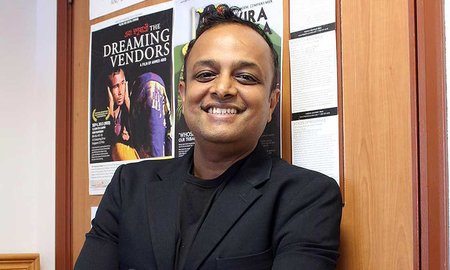 Monday 2 May 2022
By Professor Mohan Dutta