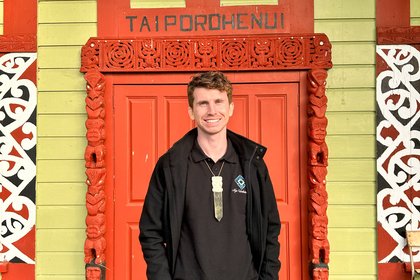 Last updated: Friday 3 November 2023
Pātea, a town located in the South Taranaki District, has a rich history being made richer by the achievements of born and bred local Airana, who says his success can in one way or another be attributed to his hometown.
"Pātea was an incredible place to grow up, but opportunities were limited which meant I found tertiary study a way to broaden my horizons and learn about life beyond Te Awanui o Taikehu (the great river of Taikehu). The greatest challenge was acclimatising to a radically new environment. But despite the setting being different, I found comfort in the familiarity of the āhua of lecturers like Dr Bevan Erueti and Dr Jeremy Hapeta who felt quite like the uncles I grew up with on the pā – minus the Red Bands!"
Airana completed his Bachelor of Sport and Exercise with Te Kunenga ki Pūrehuroa Massey University in 2020, before following it up with a Graduate Certificate in Arts (Philosophy) in 2023.
"My bachelor studies felt like a natural choice, as there is nothing held in higher regard in Pātea than sport. Philosophy was quite different. I developed a fondness for that field of study after reading some of the Stoics and falling down a rabbit hole I've not yet hit the bottom of."
Another passion of Airana's is martial arts, which he says has been a family affair.
"My father was a martial artist, therefore the whole whānau became martial artists, including my aunties and my koro. The tauheke (elder) like to say Ngāti Ruanui don't go anywhere alone, we take the whole iwi with us. While sometimes this is meant metaphorically, often it is meant literally: the iwi bus is more popular than whānau cars."
Despite having several national championships under his belt across many disciplines, Airana says the highlight of his martial arts career is the many hours he has got to train with his whānau.
"No accomplishment would ever outweigh the honour of grinding by their side in pursuit of mutual excellence."
While studying, Airana continued dedicating time to his martial arts, which saw him receive a Massey University Blues Sports Award in 2015 for wrestling and again in 2016 for jiu-jitsu.
The balance of sport and study is something the 29-year-old says came naturally to him after seeing how those around him carried their commitments.
"Everyone I grew up with wore a hundred different pōtae (hats) so doing more than one thing well never felt impossible or abnormal. There was mahi to do and you just did it."
Since completing his study with Massey, Airana went on to finish a Master of Teaching and Education with Ako Mātātupu: Teach First New Zealand and is now teaching in his hometown. He says his own experiences with schooling have made him more motivated to change the narrative.
"School was a slog for me. My mum likes to say I was almost kicked out of every school I went to. I like to joke I am the only Māori ever to be kicked out of kōhanga reo, a Māori-medium kindergarten on our own marae. Fortunately, getting kicked off your own marae is no simple feat and so the aunties kept taking me even after I was taken off the roll. I believe kids don't fail school; school fails kids. The reason I got into teaching was simple: to stop schools from failing."
Last month saw Airana release his debut novel The Bone Tree, which has since sat at number one on the New Zealand bestsellers list for five weeks. He says the story has come from the heart of him, moulded from his own experiences growing up in Pātea.
"The Bone Tree was a chance to tell our story – what life felt like for us, to be on the outside and harbour little more than mistrust in all those systems who swore to protect us but felt instead like they were preying on us. Pātea was an incredible place to grow up but in the aftermath of the closing of the freezing works, the economic heart of the town, life was not easy for anyone."
Looking forward, Airana is keeping busy with another book in the works ­– a short story collection in both English and te reo set in Pātea – while he continues to work towards a PhD in Philosophy through the University of Canterbury.
When asked the secret to his continuing success, Airana has one simple answer: Whānau.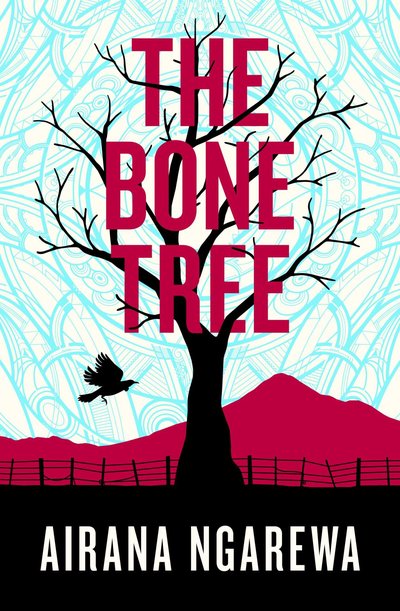 Wednesday 6 September 2023
Bachelor of Communication student Nick Davies has written his first novel, El Flamingo, which was published in March.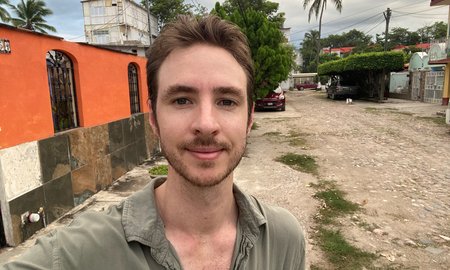 Thursday 29 June 2023
An ambition to support people to live better lives and improve their wellbeing motivated alumna Rhiannon Voice to complete a Bachelor of Sport and Exercise degree.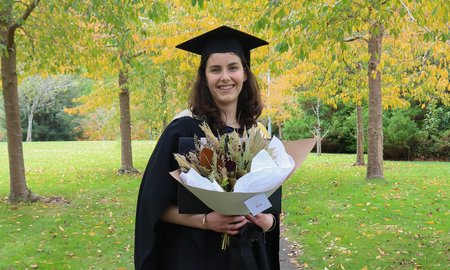 Friday 24 March 2023
We caught up with Booker Prize-winning author and Massey alumnus Shehan Karunatilaka during his recent trip to New Zealand, when he dropped in to visit the Manawatū campus.