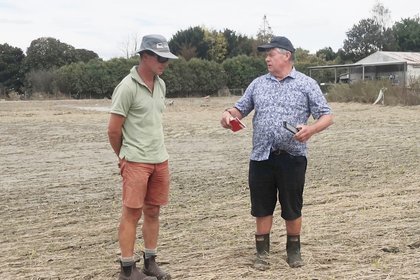 In the aftermath of the Cyclone, staff from Massey's Farmed Landscapes Research Centre (FLRC) within the College of Sciences, helped to gather knowledge on how to deal with the sediment left behind by the floods. Adjunct Associate Professor Alan Palmer (FLRC) joined a team of people from Landwise, Hawke's Bay Regional Council, Plant and Food Research, AgResearch and Hawke's Bay growers to sample and analyse the sediment that settled out of the flood water to best understand how to help with the cyclone recovery. The results helped inform decisions around fertiliser requirements, possible contamination and pasture re-establishment during the early recovery phase.
Previous work from the 2004 storm in the Manawatū provided useful information for what did and didn't work during the re-establishment of pasture on paddocks inundated by river sediment.
Dr Palmer says initial site visits in early March revealed Hawke's Bay to be left very much in two worlds.
"From an environmental science point of view, there were unflooded or shallow flooded areas with little to no damage on one hand, and total devastation on the other. Multiple stop-bank breaches were responsible for the destruction. In some places like Pakowhai, the water was up to the eaves of houses. This is a sobering thought for cities like Palmerston North that rely heavily on stop-banks for protection."
"Many small independent fruit and vegetable growers' land in the flood zone had been totally wiped out. Some large growers had enough unaffected orchard blocks to allow them to think about harvesting and remediating the blocks that were impacted. They needed urgent support and advice."
Dealing with the sediment was difficult. Attempts to clear it with diggers was slowed down by the sediment liquefying and dripping out of the excavator buckets, and efforts to pump water out of the open drains and over stop-banks were delayed by the need to obtain permission.
"Everything was still very wet, so it was difficult, messy work. Trees and vines were already under stress from the wet summer and there was debate around harvesting. Some claimed that apples are washed to a very high standard anyway so fruit that had been under floodwater could still be picked and washed. Others argued there was risk of contamination," Dr Palmer explains.
Following on from the initial site visit, the team went on to establish a sampling methodology, with the aim of visiting sites each week to take a total of 50 sediment samples. This testing may help identify where the sediment came from and determine the extent of contamination from things such as sewage, fertiliser, pesticides and fungicides commonly used on the crops in the area.
The samples were tested for nutrients (e.g. nitrogen and phosphorous) and potential contaminants at independent commercial laboratories. AgResearch and Massey measured the bulk density and porosity of the sediment to understand the growing conditions for pasture re-establishment. These properties dictate how easily water, nutrients and roots will move through the material.
This testing, alongside plans to re-grass sedimented areas by helicopter, was a positive step forward for fruit and vegetable growers, who had their businesses severely impacted by the recent weather events.
It is hoped that the work done following Cyclone Gabrielle will provide a flood recovery kit that can be rolled out for future flood events.
Wednesday 16 February 2022
This year's Farmed Landscapes Research Centre workshop looked a little different than previous years, with the entirety of the three-day programme being held virtually due to COVID restrictions.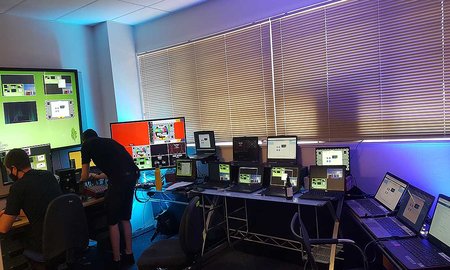 Thursday 29 August 2019
Massey University scientists, a group of Rangitikei farmers and AgFirst are exploring cost-effective technologies to limit nitrogen losses from farms with artificial drainage.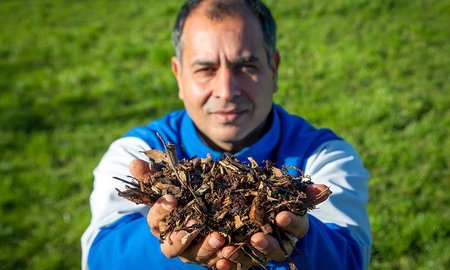 Wednesday 13 February 2019
As the world's attention turns increasingly towards both feeding the world and improving waterways, Massey University is once again hosting its annual workshop focusing on water quality and soils both here and abroad.