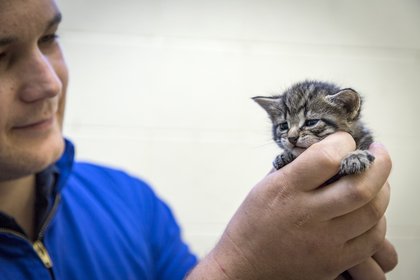 Last updated: Wednesday 1 February 2023
Since opening at its current site in 1992, the Centre for Feline Nutrition has been New Zealand's pre-eminent university for training animal scientists and veterinarians, and research which has celebrated various important discoveries.
The independent research centre is led by Associate Professor David Thomas, who together with a team of researchers, PhD and master's students, have undertaken important research on how cats eat seasonally, demonstrated their dislike of cold food, and how they can keep hydrated from their food.
"Our research has allowed us to understand the relationship between diet and cat health and from this we've seen if the nutritional needs of cats are met from balanced diets, the feline can live longer," Dr Thomas says.
This year we are celebrating reaching a significant milestone, a 30 year partnership of Wattie's pet food product development with Massey. It all started with Wattie's predecessor 'Best Friend Petfoods', who supported the centre opening as The BestFriend Petfoods Feline Nutrition Research Unit in July 1992. From then to now, the relationship has strengthened and CHEF® continues to be a leading New Zealand pet food brand. Wattie's will continue working with the Centre for Feline Nutrition for testing, validation and product development.
"We've enjoyed a long and successful relationship with CHEF, and with their support, we've been able to make a real difference to the health and wellbeing of our country's cats. Our Feline Nutrition Centre undertakes important research and we're pleased to see CHEF commit to providing complete and balanced products that ensure our cats can live long and healthy lives," Dr Thomas says.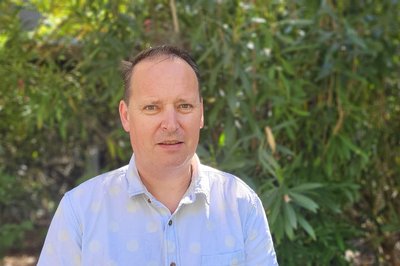 He's outlined some of the centre's key findings over the last 30 years.
Cats eat seasonally - Across the year, cats show a change in appetite and body weight and will generally eat more in winter and less in summer.
Cats dislike cold food - Cats prefer to eat their food at room temperature, as they are hard-wired to eat prey at body temperature.
Cats hydrate from their food - Cats don't typically need to drink much water if they consume wet food. Wet cat food (such as Jellimeat) contains similar levels of water as rats and mice which cats were domesticated to control around human settlements. Wet food also lowers the risk of weight gain and has remained a popular dietary staple.
Cats prefer organ meats - Cats definitely prefer organ meat such as liver and kidney over muscle meat, when given a choice.
Cats feel the effects of ageing - Our feline pets lose their ability to digest fat as they age, which is why their dietary needs vary, and so does their diet.
Gabriela Harris, a Massey University graduate and now Research and Development Technologist at Wattie's working on the CHEF range, says the company is proud to work with Massey.
"CHEF is proud to have independent testing and validation carried out by David's team and its predecessors over the last 30 years. This has helped us, not only with our innovation, but with maintaining high quality and nutritionally rich cat food products in the New Zealand market," Gabriela says.
Neil Heffer, Managing Director for Wattie's NZ, says: "We are delighted to celebrate our 30-year relationship with Massey University's Centre for Feline Nutrition. We've learned a lot about feline nutrition and what cats like, thanks to David and his team.
"We look forward to continuing our relationship with Massey University and seeing how this may contribute to helping keep Kiwi cats happy and healthy well into the future."