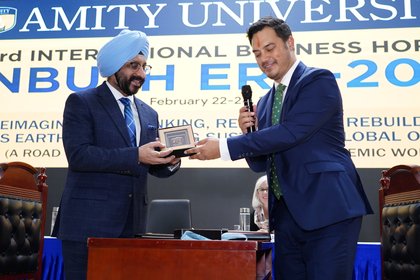 Last updated: Thursday 9 March 2023
Discussions between Massey and Amity began back in 2021. Due to the wide range of programmes offered at Amity that matched Massey's own offerings, it was determined there was great potential for long-term collaboration.
The newly signed articulation agreement will enable students who have completed their first year of study in a business-related field at Amity University to complete their next two years of study with Massey University in Aotearoa New Zealand.
It is the first agreement between Amity and Massey and it is hoped that further agreements will be signed in the near future.
Deputy Vice-Chancellor Students and Global Engagement Dr Tere McGonagle-Daly says the agreement demonstrates Massey's commitment to the region and to forging longstanding relationships.
"Amity University is India's leading research and innovation-driven private university and is consistently ranked among the top three per cent of universities globally. With this agreement, we are welcoming Amity into our strong global network, which ensures our students, and the students of our partners, have excellent opportunities to gain global experience while they study.
"We look forward to welcoming students from Amity University onto our campuses and helping them achieve their goals of an international study experience in Aotearoa New Zealand," Dr McGonagle-Daly says.
The signing took place at the 23rd International Business Horizon INBUSH ERA World Summit 2023, a large-scale business summit and research conference attended by corporate leaders, diplomats and global academics.
The conference's theme was around creating sustainable global organisations and the road to resilient recovery in a post-pandemic world.
Dr McGonagle-Daly was involved in a virtual panel discussion that took place during the conference, joining university Vice-Chancellors, Government representatives and CEOs from the Oceania region to discuss the role higher education and strategic partnerships can play in redesigning and rebuilding economies.
Associate Director Global Engagement Farhana Nalar also attended the conference.
Dr McGonagle-Daly and Ms Nalar visited other university sites while in India, including Christ University, with whom Massey signed a Memorandum of Understanding in 2022.
Tuesday 6 December 2022
Massey University has signed a five-year Memorandum of Understanding with the Indian Institute of Technology Madras, making it the first university in Aotearoa New Zealand to formally partner with the highly regarded institution.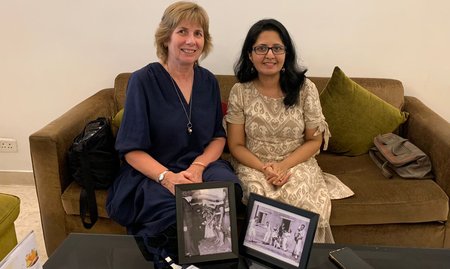 Tuesday 17 May 2022
Massey University and India's Christ University have signed a memorandum of understanding and international collaboration agreement that will pave the way for greater academic cooperation between the two institutions.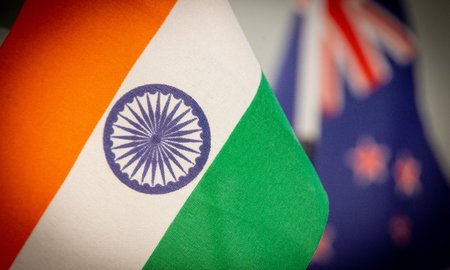 Friday 12 April 2019
Massey University has renewed its memorandum of understanding with Hebei University of Technology.