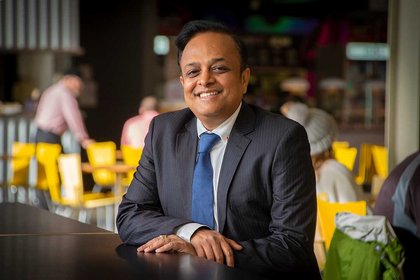 Last updated: Monday 27 March 2023
The Charles Atkin Award celebrates the scholarship of Professor Charles Atkin in the area of health communication campaigns, and is presented to a researcher who has done exceptional work in translating health communication research into programs and policies.
Professor Dutta was nominated for the award in recognition of his long history of conducting community-based health communication research and community-led public communication interventions to promote health equity.
He was selected from 11 distinguished nominees by the DC Health Communication Conference (DCHC) Advisory Board and will be the first scholar to receive the award outside of the United States.
The award ceremony will take place in Washington DC on 27-29 April 2023.
Professor Dutta says this is especially humbling because the award recognises translational scholarship with social impact.
For more than two decades, Professor Dutta has developed a culture-centred approach, in partnership with communities at the 'margins of the margins', to address the structural determinants of health. Spanning 17 countries across four continents, the impact of his scholarship is felt in over 50 communities experiencing health inequities, through the creation of infrastructures for community voice in driving community-led health advocacy.
Recognised as one of the most cited social scientists in health communication, Professor Dutta experiments with theory building to foster community participation in democratic processes to drive health-promoting public policies.
"Health communication is a powerful tool in promoting preventive behaviors, in creating positive health interactions and in organising health toward positive outcomes. The COVID-19 pandemic shows the vitally important role of health communication in countering disinformation, in promoting health behaviours and in driving effective health organising.
"My contribution to this body of work lies in developing a framework for communication that empowers community agency to transform the structural determinants that deplete health. I am honoured to be recognised among scholars whose work has made a real difference to health outcomes," he says.
Earlier, Professor Dutta received the National Communication Association Outstanding Health Communication Scholar Award that recognises a significant and original contribution to the study and application of the field of health communication. He has also received the Lewis Donohew Outstanding Scholar in Health Communication award.
Thursday 5 May 2022
The International Crisis and Risk Communication Conference, 'Bridging the Gaps' has awarded Professor Dutta the Bridge Award for Excellence in Connecting Crisis and Risk Communication Research.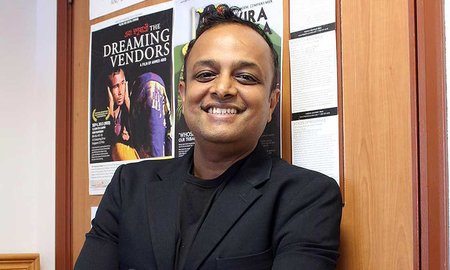 Friday 5 June 2020
Professor Mohan Dutta has been named a Fellow of the International Communication Association (ICA).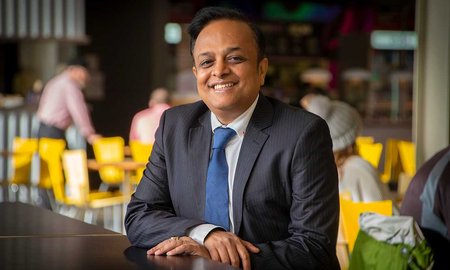 Monday 27 September 2021
Professor Mohan J. Dutta has been named as a 2021 Distinguished Scholar by the National Communication Association (NCA).