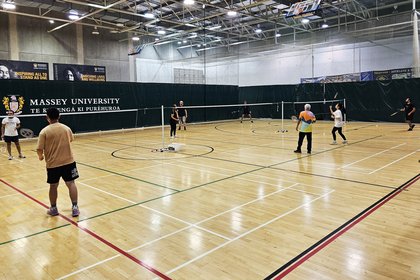 The event took place at the end of August and provided an opportunity for staff and students to come along and give badminton a go, as well as engage in some friendly competition on an even playing field.
A number of staff and students showed up during the two-hour timeslot, with Library Client Services Assistant Tom Vadrevu who coordinated the event saying it was an exciting turn out.
"Big thanks to the staff and students who took time out of their Friday to participate. We host a staff badminton game weekly, so it was great to be able to see some new faces on the court."
The weekly badminton event takes place every Friday, with staff getting together at the Auckland Recreation Centre to play between 12pm and 2pm. Mr Vadrevu says it's a great opportunity to get out of the office and be active.
"I'd love to see more staff and students coming along for the Friday event each week to try their hand at a new sport and enjoy the wonderful facilities we have on campus."
Auckland-based High Performance Coordinator Danielle Cranston says the event was a successful continuation of the Staff vs Student events.
"It was great to see staff and students get to interact on and off the court. Having the opportunity to learn a new sport in a supportive environment makes it more enjoyable for everyone involved. It would be great to see these events grow to become something students and staff look forward to annually."
The next event in the Staff vs Student series will be a volleyball tournament on Wednesday 4 October from 12:30 to 1:30pm at the Wellington College Sports Hall.
For any staff or students keen to participate, email Chris Sharrock with your interest.
Thursday 6 April 2023
This month saw the reignition of the Staff vs Student sporting contests for 2023.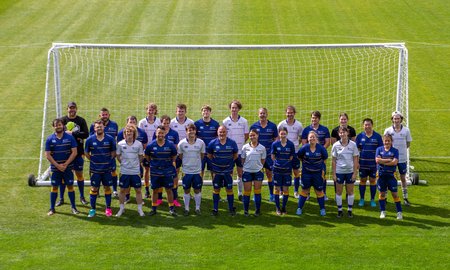 Tuesday 15 November 2022
An effort to improve wellbeing for staff in Tāwharau Ora – School of Veterinary Science has led to a collaboration with the Manawatū Sport and Recreation Centre.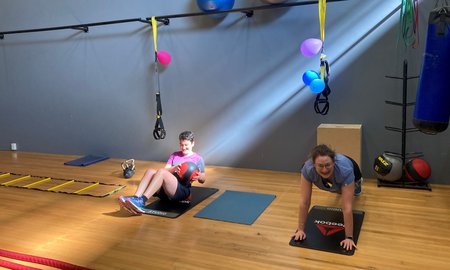 Wednesday 22 June 2022
The annual Massey Club Sport Home Day took place on Saturday 18 June on the Manawatū campus, in celebration of club sport at the university.