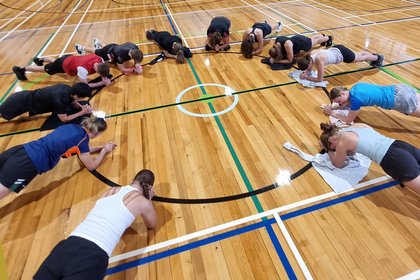 With the semester underway, the sporting event calendar for our student athletes has also kicked off, starting with the first fitness testing day of 2023. The sessions took place across the Ōtehā (Auckland) and Turitea (Manawatū) campuses and saw 25 athletes representing 22 different sports be put through their paces by high performance strength and conditioning coaches James Amon and Karl Puohotaua.
The day provided an opportunity for the student athletes to take part in multiple tests to showcase and assess their current levels of agility, speed, strength and power. Given the wide array of sporting talents, the tests focus on general skills to give an overview of athletic performance as opposed to using specific performance targets.
Following the testing, the students attended a gathering where they were able to connect and engage with fellow high-performance athletes.
Mr Amon says the sessions resulted in some impressive results that speak of a strong year ahead for the athletes.
"There were some fantastic results from a very robust group of athletes who pushed each other to extract their best performances. The students had a great time mixing with fellow athletes and understanding how the different tests would transfer to their sport."
First year Bachelor of Communication student Savannah Scheen says being a recipient of the Academy of Sport Scholarship will help her focus on both her studies and her athletics career.
"I'm grateful and excited to be part of the Academy of Sport this year. I hope to build valuable connections and utilise the support offered to better enable me to continue growing as an athlete and reach my goals in the European season."
Fellow first year recipient Brooklyn Browne is also grateful to be part of the programme as he starts his Bachelor of Science while furthering his football talent.
"I'm excited to be involved as I'll be supported by a great team who provide a range of services that will help me improve as an athlete and will also allow me to find a strong balance between studying and excelling in my sport."
The new year sees the return of existing students from the programme who are looking forward to another year with the Academy of Sport team.
Diving athlete Luke Sipkes, who spent two months abroad last year competing in the World Championships and the Commonwealth Games, says he's ecstatic to return as he enters his second year of a Bachelor of Business.
"After competing abroad last year, I can honestly say I would not have been able to complete my studies to my desired high standards without the Academy's assistance. I'm looking forward to learning more from the Academy's seminars and getting to know more athletes through the programme."
Third year Bachelor of Business student and cricket player Sarah Calkin is also back on board and says she's looking forward to another big year with the support of the programme.
"It's been a massive part of my sporting and university journey. The programme provides great support and inspiration and has helped me to stay on track to achieve both my sporting and academic goals. The services I have particularly benefited from are strength and conditioning, mental skills training and academic advice. The support staff are kind, approachable and ready to help for whatever you need."
The sports represented by this cohort include equestrian, artistic roller skating, ice hockey, cricket, canoe polo, squash, taekwondo, clay target shooting, hockey, football, futsal, basketball, netball, rugby, rugby sevens, touch, softball, athletics, archery, swimming, ultimate frisbee and diving.
Te Kunenga ki Pūrehuroa Massey University's Academy of Sport is a sport scholarship programme for emerging and high performance athletes. Behind the programme is a team of experts, including high performance coordinators, who work with the student athletes to ensure they have flexibility with their studies to fit around their training and event commitments, to provide individualised support to excel in their sporting career and in their study journey, and to provide services such as nutrition advice, physical conditioning and sports psychology.
Thursday 25 August 2022
Striking a balance between life as a student and life as an athlete can be difficult, but the Massey Academy of Sport programme is here to help.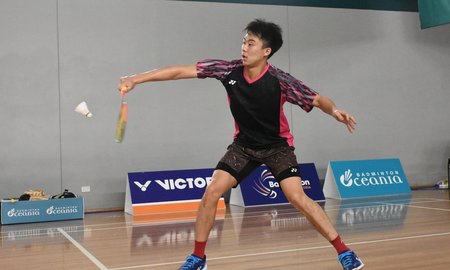 Monday 15 August 2022
At the end of July, our Manawatū student athletes came together for the Academy of Sport Combine Session to test their fitness and show off their talent as high performing sportspeople.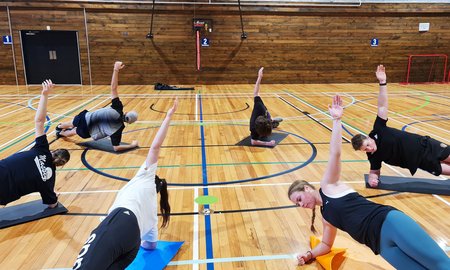 Thursday 14 July 2022
For 18-year-old North Shore local Luke Sipkes, being named as part of the diving team representing New Zealand in Birmingham this month is a childhood dream come true.