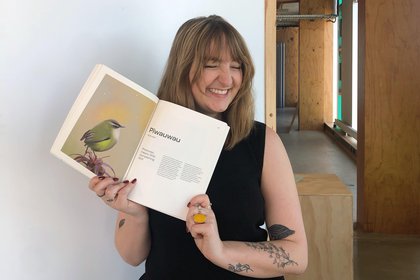 Last updated: Wednesday 14 December 2022
This year saw Jean Donaldson, a self-confessed native-bird fanatic, graduate from Ngā Pae Māhutonga School of Design with a Bachelor of Design with Honours. She also published Tiaki, a book she wrote and illustrated, that is a shout-out to the more obscure wildlife that are a vital part of Aotearoa New Zealand's unique biodiversity.
Jean majored in Visual Communication Design and started Tiaki for her honours project during her final year. When it came time to decide what her final project would be, she says her love for conservation and native species gave her direction.
"As I started researching, I realised just how many amazing creatures Aotearoa New Zealand has that most people have no idea even exist. It was also clear that the young people I knew were eager to learn about conservation and be part of the fight, but there wasn't an easy path designed for them to be introduced to conservation and our native species. This is why Tiaki is specifically designed with younger people in mind."
With many interesting creatures highlighted in her book, Jean says it's difficult to pick a favourite because they're all special in their own way.
"One of my favourites is the Sméagol gravel maggot, a tiny little sea slug that lives on the south coast of Wellington. I think we've all felt a bit like the Sméagol gravel maggot at some point in time. Slightly weird, forgotten about and doing our best to mind our own business!"
Growing up surrounded by creative people, Jean says she's always been encouraged to follow whatever creative path she was interested in and had decided from a young age she wanted to be an illustrator.
"Massey was the obvious choice to follow that dream. The best thing about my time at Massey was the people, staff and students. It's such a privilege to have been around so many amazing creative people pushing the boundaries of what design can do for Aotearoa. I would never have been able to create Tiaki without such a supportive environment."
Jean is now completing a Master of Design at Toi Rauwhārangi while also working at Toi Āria: Design for Public Good, a research centre within the School of Design. She says her master's research remains centred around conservation.
"My research focuses on our coastal environments in Wellington and how we can use design and illustration to connect Wellingtonians to some of these strange and inaccessible places. It's really important to me to continue using the design skills I gained at Massey to do work that has a positive impact on the world in some way."
Thursday 1 December 2022
For World Wildlife Conservation Day, we wanted to highlight the important work our Wildbase Hospital does in providing veterinary and scientific services to a number of conservation programmes around Aotearoa New Zealand.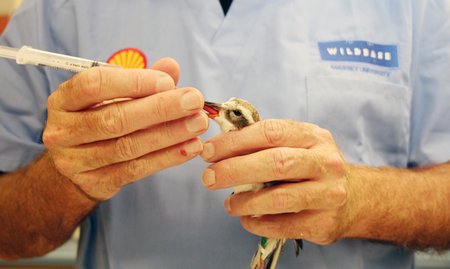 Monday 31 October 2022
Four members of the Massey whānau were recently involved in the first Chatham Island black robin translocation in 20 years.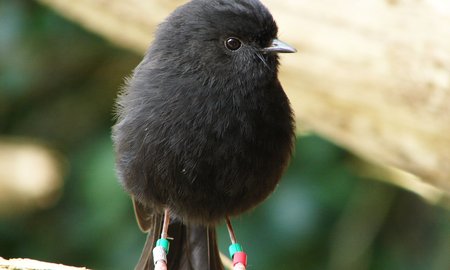 Monday 19 September 2022
A little ruru, or New Zealand morepork, has been released back into the wild after receiving treatment and rehabilitation following a head injury.